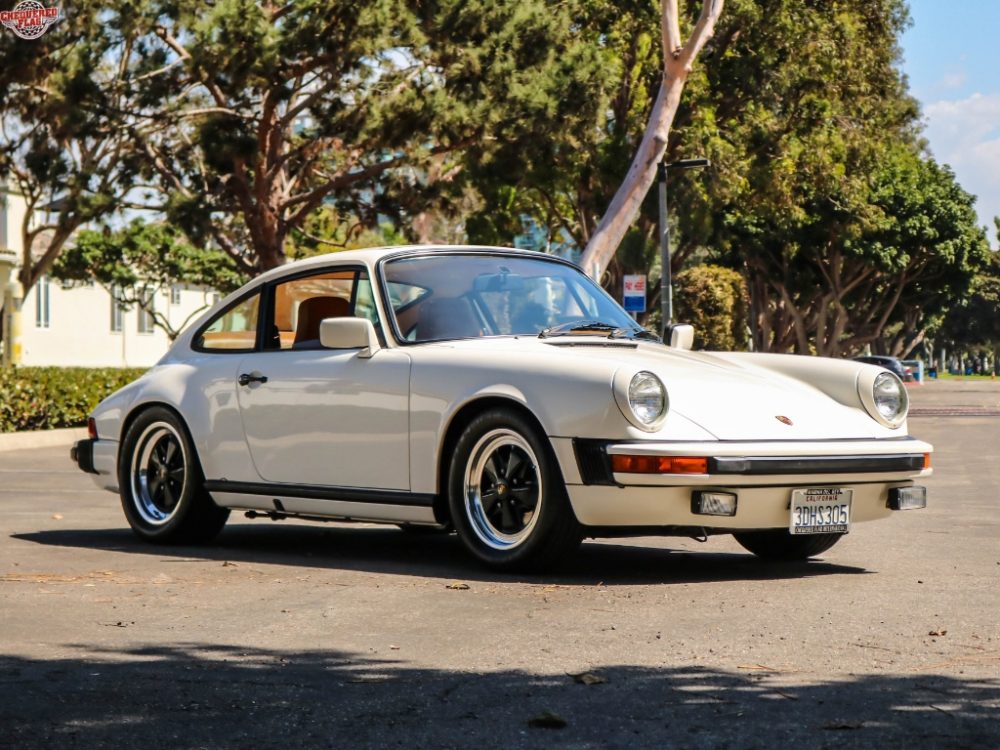 Wow, I am so torn by this 911. I genuinely really, really, like it. But it has some issues, most notably the price. Let's get to those later though. First, it just looks stunning. This is one of the more attractive 911SC Coupes I've come across even if its colors – Grand Prix White over Cork – are not necessarily those I would typically clamor for. The two come together beautifully though and the overall condition of the entire package looks very good. Neither the interior nor the paint are original – one of those issues I mentioned – but both look well done by their respective restorers. It sounds like it comes with a large number of records dating back to its inception and the mileage sits in a very reasonable place: not so low that you worry over adding additional mileage, but not very high either. For those seeking a lighter-hued 911SC I think this first-year model would make for a great choice.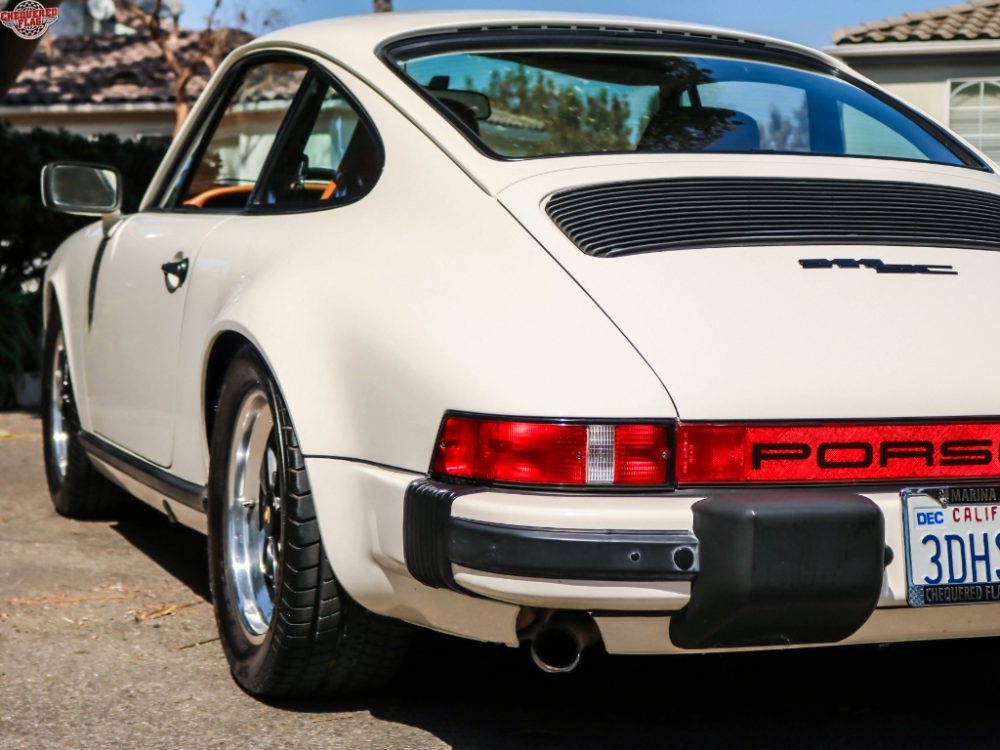 Year: 1978
Model: 911SC
Engine: 3.0 liter flat-6
Transmission: 5-speed manual
Mileage: 87,005 mi
Price: $55,500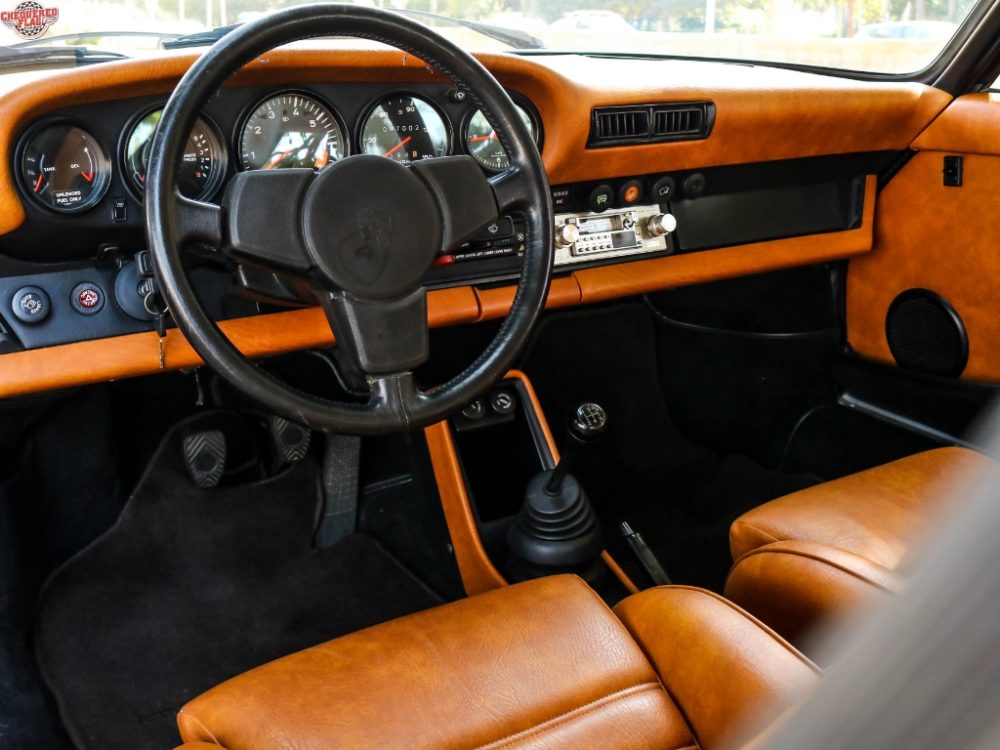 Chequered Flag International is pleased to offer this 1978 Porsche 911 SC Coupe in Grand Prix White with Cork interior. 87,005 documented miles. Sold new by Neufeld Porsche in Burlingame, CA to its first owner who kept it till 1993 and 78k miles. The second owner till now. In '01 at 84k they embarked on a full overhaul/cosmetic restoration. Mechanicals: Engine was removed, head studs were upgraded with Delivars and timing chains upgraded, etc. New tires and a big service and repair sorting everything with the exception of a/c and heat. Cosmetically: Stripped to bare metal (see pics). Removed the doors, hood, trunk, sunroof and glass. Repainted in Grand Prix White from Copper Brown. It was a very good original car that was losing its clear coat (see pics just before the restoration). Not hit or rusty. Repainted to a very high standard, garaged and only driven 4,000 miles since, it still looks fresh. Interior was removed and reupholstered. Factory sport seats were redone, new carpets, door panels, roof liner and all new rubbers, etc. Runs and drivers superbly. Great power, good trans and clutch. Nice brakes and steering. A/C is cold. Windows and sunroof work nicely, etc. This is a high quality example, the receipts confirm the mileage. There are records dating from 1978 to 2015. Also has its original toolkit, jack, spare and original books, with service book stamped to 28k. Inspections encouraged. All sales AS-IS. Sales tax and license fees due if delivered in California.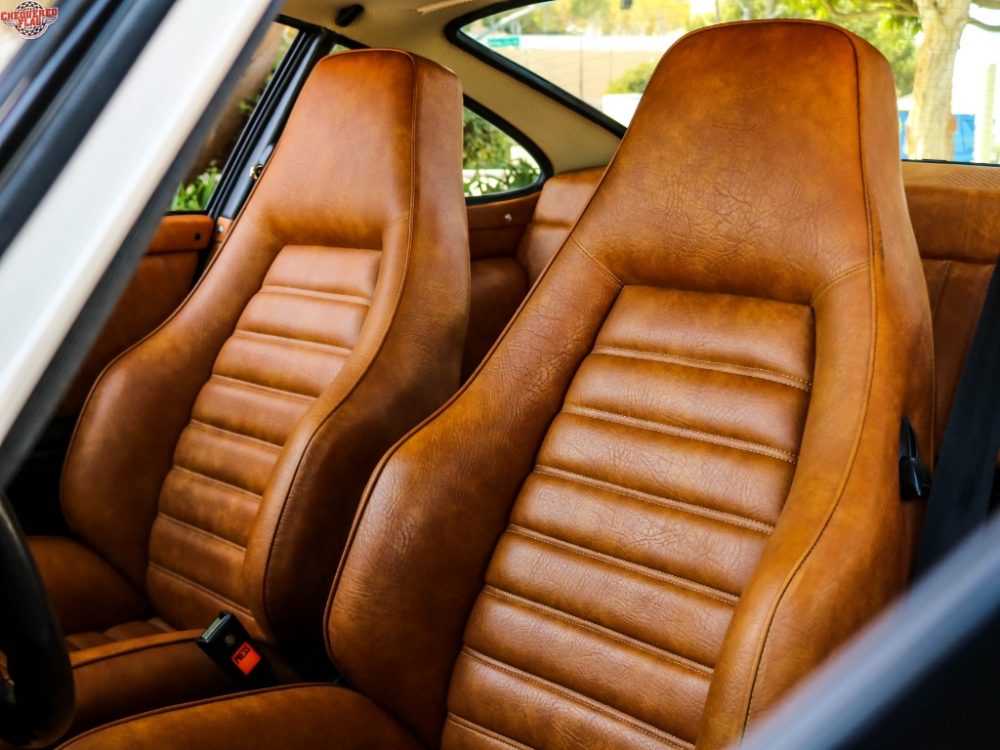 As noted, neither the paint nor the interior is original to the car. The paint is not even this 911SC's original color, which was Copper Brown Metallic. You can see it in the underhood shots. I don't mind the color change. I do wonder about that change though because this white looks a bit more like Ivory or Chiffon White than Grand Prix White. That could be the lighting in the pictures and given that it's not the original color anyway it's less of an issue, but it would still be nice to know the correct color it's currently painted. The interior presents a similar situation. We don't know whether the original interior color was Cork. Also, as much as I adore the look of this interior, it doesn't look quite the same as most Cork interiors I've come across from this period. Again, if Cork was not original to the car, then ultimately it only matters if you like the current look. I happen to like it. A lot.
I'm sure there are other issues of originality as well. The biggest issue really comes down to price. The lack of originality we can deal with if this 911SC weren't priced as if it were a wholly original restored car. But it is and that doesn't really work. I'd love to own this 911. It checks a ton of boxes for me and looks great. But I'm not even sure the price should be above $40K, let alone $55K. Perhaps I'm cutting too much off there given that its mechanical condition sounds like it's quite good, but at the end of the day it's a non-original 911 and one of the lower-priced models. The price should be reasonable.
-Rob