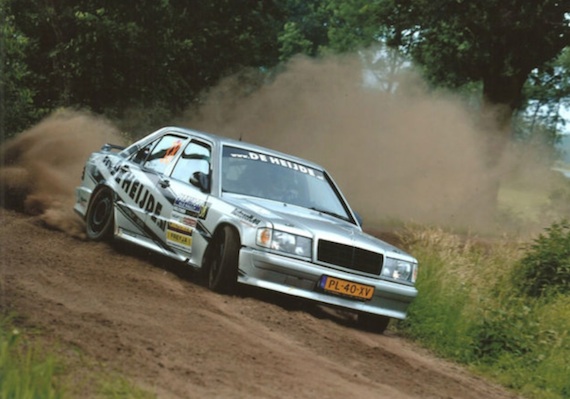 Homologation for motorsport is nothing new, but it's uncommon that a vehicle will make the transition into multiple race series. Mercedes-Benz had intentions of rally competition with the 190E when it was introduced in the early 1980s, but, as they say, life is timing. With the Audi Quattro lighting up the World Rally scene, Mercedes became a bit gun shy of the proposition. Instead, they decided to go racing in the newly devised Deutsche Tourenwagen Meisterschaft (German Touring Car) race series. The first years of this series were legendary, with Mercedes going head to head with E30 BMW M3s on the track in some epic battles.
The two competition 190Es we'll take a look at today were intended for two very different race series. The first 190E we'll take a look at is for sale in Holland and was intended for the rally circuit.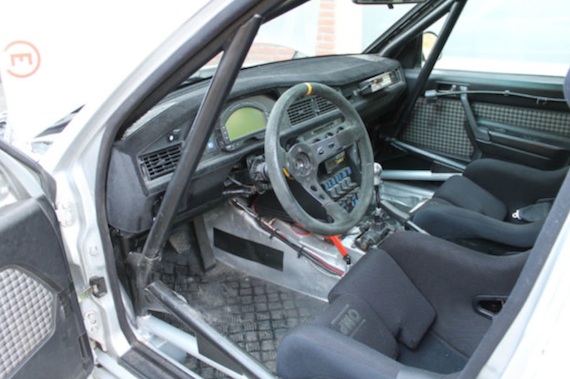 Year: 1985
Model: 190E 2.3-16 Rallye
Engine: 2.3 liter inline-4
Transmission: 5-speed manual
Mileage: 190 km (~ 118 mi)
Price: €59,190 (~ $81,149 USD)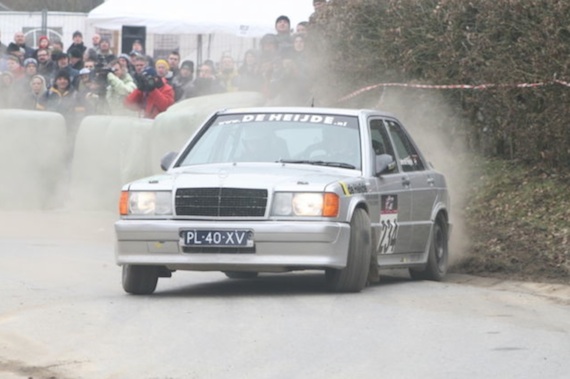 Specification: Mercedes Benz 190 2.3 16 W201. Fia A- 5269. The vehicle was built in 1990 from the new 16V model. The car is very fast and has achieved many successes in rallying.

Engine/ECU: M102 EVO 992 2 274 hp 8350 rpm. KMS engine management. Grp-A DTM exhaust with catalytic converters.
Gearbox: Mercedes dog-leg Motorsport 5-speed gearbox, motor sports H-axis 75 % Diff.
Brakes: AP/Mercedes homologated asphalt brake 16″
Suspension: 3-way adjustable PROFLEX steamer, DTM/Grp A rally suspension
Features: 16V door panels, center console DTM, Coralba-trip, Peltor intercom, Aero – quip fuel lines/brake lines. Hydraulic handbrake, OMP HTE seats, harnesses 6 point Sabelt, passenger crash safety cell with extensions, fire extinguishing system, underride protection, removable steering wheel, etc
Spare Parts: 22x 16 inch wheels, 16V Gear, suspension, brake, truck full of other parts

Location of the vehicle is Holland, www.rally-business.nl racing or rally support and service support possible.

An exceptional opportunity to acquire a race ready rally rally car, driving away and experience the fascination of historic racing cars from Mercedes Benz itself.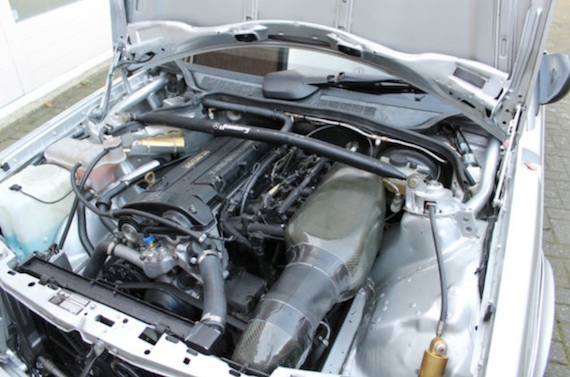 It's a shame these 190Es never saw factory backed competition in WRC, as you wonder what might have been, given further development. Could a 190E 4Matic have appeared? Who knows. At least a few of these 190Es saw rally action at the privateers with some of these Cosworth engined racers surviving for future generations to enjoy.
Next up, we have the DTM flavor of 190E for sale in Germany.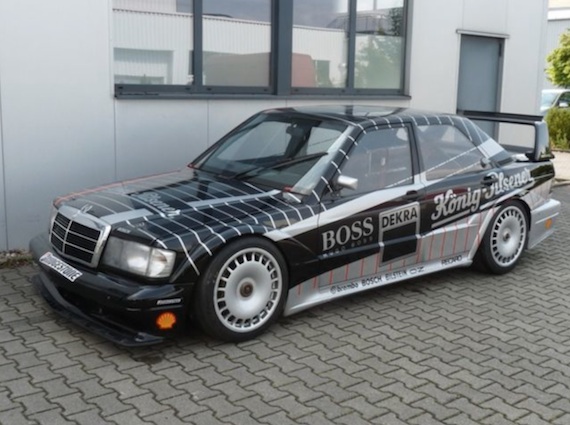 Year: 1986
Model: 190E 2.5-16 DTM
Engine: 2.5 liter inline-4
Transmission: 5-speed sequential manual
Mileage: 5,000 km (3,106 mi)
Price: €88,000 (~ $120,648 USD)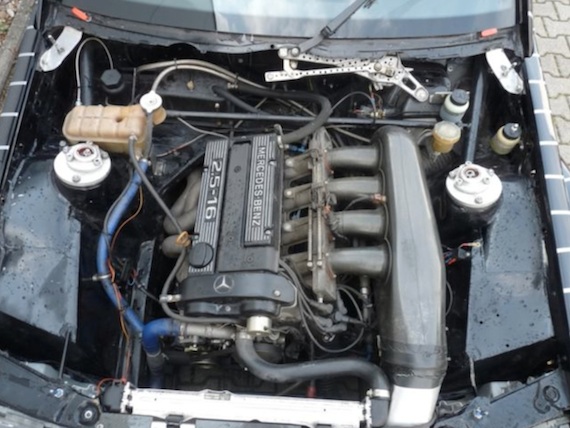 DTM vehicle, car pass, new sequential gearbox (18,000-).
Bodywork is more recent state
Many spare parts, ready for use

Sorted for sale.
Please, no tire kickers!

0157-31321517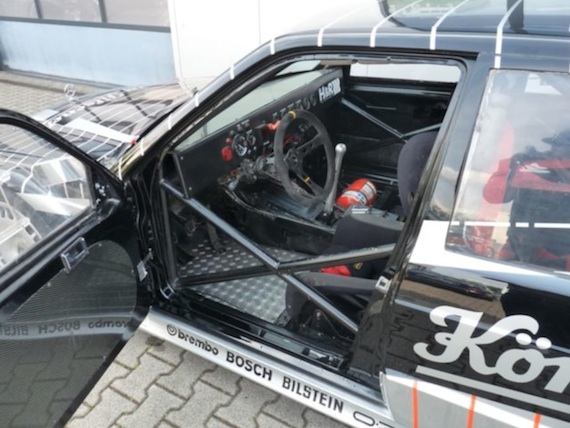 The König Pilsner is possibly my favorite of all the 190E DTM livery. It's amazing these 190Es look so at home in full on race gear, given they share the same basic architecture as 190Es used for taxi duty. But therein lies the charm. These were such versatile vehicles that whether on the rally circuit or going fender to feeder with their Munich rivals at Hockenheim, they blended right in to the scenery.
-Paul