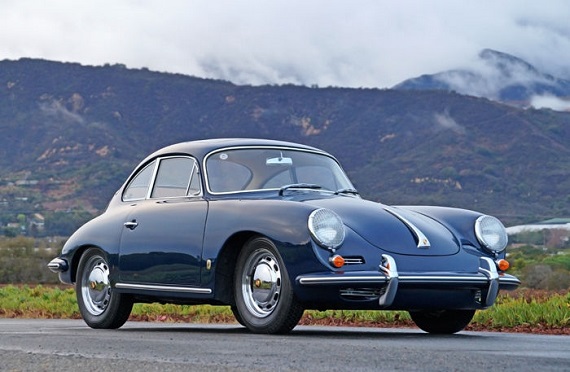 I wrote last week about the price of nostalgia and while that post was concerned primarily with the cost of a 911 from the 1980s, we can begin to appreciate our nostalgic yearnings quite a bit more if we rewind further. The 356 takes us back to Porsche's roots and that very fact imbues these cars with a spirit that no other model could replicate. Vintage cars such as these are, in a way, history lessons; displays of an ideal that, especially in the case of the 356, have lead to years of development and continued success. The specific example featured here is a restored, numbers matching, 1964 Porsche 356C Sunroof Coupe. By modern standards, the lines of the 356 seem almost pudgy, but underneath those curves lies a light and graceful machine.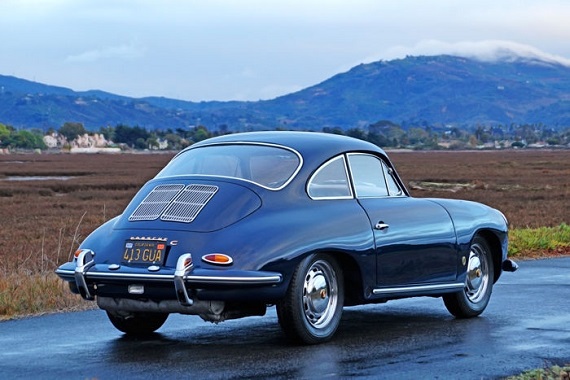 Year: 1964
Model: 356C
Engine: 1.6 liter flat-4
Transmission: 4-speed manual
Mileage: 100,030 mi
Price: Reserve Auction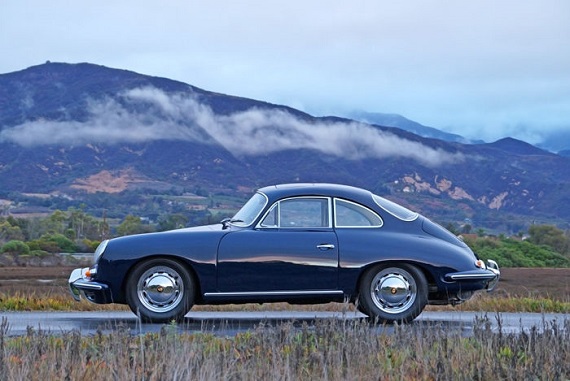 Offered for sale is an exceptionally beautiful, rare, numbers-matching and restored 1964 Porsche 356C Coupe with a factory electric sunroof and finished in gorgeous Bali Blue over wonderfully complimentary tan leather seats, oatmeal carpets and black rubber mats. We acquired the car from the third owner, the former President of Rusnak Auto Group, one of Southern California's largest European marque (including Porsche) franchise dealerships. A true lover of cars apart from his career, he has owned dozens of significant classics, only buying the finest in rare and investment quality cars.

After purchasing the car from the 40+ year second owner's widow in Jacksonville, FL, the third owner set about performing a high-level, comprehensive three year restoration including, but not limited to: thorough undercarriage rust-repair and installation of new pans, sanding the car to bare metal, applying a very high quality finish in factory original Bali Blue (Paint Code 6412), replacing all rubber, replating all chrome trim, reupholstering the entire interior with correct materials and having the numbers-matching engine blueprinted and completely rebuilt with all mechanicals sorted. Despite the fact that he used his connections to get significant discounts with some of the area's best tradespeople, by his estimation more than $50,000 was spent in this endeavor and we have a one-inch thick stack of receipts documenting the restoration. The result of all of these efforts is absolutely stunning, an utterly head-turning 356C that would be at home in any weekend enthusiast's garage or a significant collection.

The car's Bali Blue finish is exceptional; deep, lustrous, even and free of any noticeable imperfections, it cloaks a straight and correct body that retains consistent panel fits and gaps throughout. All of the rubber is new, all of the original glass is in excellent condition, all of the brightwork is flawless and colored enamel crested hubcaps adorn chrome wheels wrapped in nearly new tires. The car's interior is equally immaculate, the rich tan leather seats, interior panels, headliner and carpet all to factory specifications and free of imperfections. The crack-free steering wheel has been reconditioned, all of the gauges work and the car comes with its original Blaupunkt radio, original full spare tire, changing tools and a complete 356 tool kit.

As one would expect following a professional rebuild, the original, numbers-matching engine starts effortlessly, idles consistently and pulls strongly and smoothly through each of the original gearbox's gears. Compression is excellent, the brakes and suspension have all been sorted and the car's road manners are exceptional, making it a joy to drive, whether tooling through town, winding through the canyons or bombing down the highway. Something worth noting: the previous owner adjusted the torsion bars to give the car a more aggressive look, however we can certainly adjust them back if desired.

This is an excellent and increasingly uncommon opportunity to attain a beautifully restored, all numbers-matching, exceptionally rare factory sunroof 356C finished in a desirable livery and documented by a Porsche Certificate of Authenticity and an abundance of receipts. With the Porsche market stronger than ever and continuing to indicate consistent appreciation, acquiring rare and well-presented examples has proven to be an excellent investment, making good cars exceptionally difficult to find. These cars just don't come up for sale very often anymore, so if you're in the market this example certainly deserves your serious consideration.

We want this car to go to great home and would be happy to further discuss it and answer any questions, so please feel free to email us or call us at 805-202-4557. You can also visit us online at GoodmanReed.

Goodman Reed Motorcars

We've always had an appreciation for classic European cars and over the years have created an eclectic personal collection. We only buy cars that we'd personally be interested in owning and generally only sell them to make room for other acquisitions. That time has come for this Porsche (if the price is right, of course – this isn't a fire sale). We try to give accurate descriptions of the cars we're selling, but we're enthusiasts, not experts, and we encourage and are happy to help facilitate personal or professional inspections. But please do so before bidding, as the alternative harms our ability to make sales to other interested parties who have done their proper due diligence before bidding.

For U.S. buyers a 10% non-refundable deposit is required within 3 days of the auction's end, the balance to be paid within 7 days of the auction's end. Foreign buyers must pay in full within 7 business days of the auction's end. Buyer is responsible for shipping, however we'd be more that happy to help with recommendations and arrangements. The car is listed locally and we reserve the right to end the auction at any time should it sell prior to auction's end. Thanks for your interest.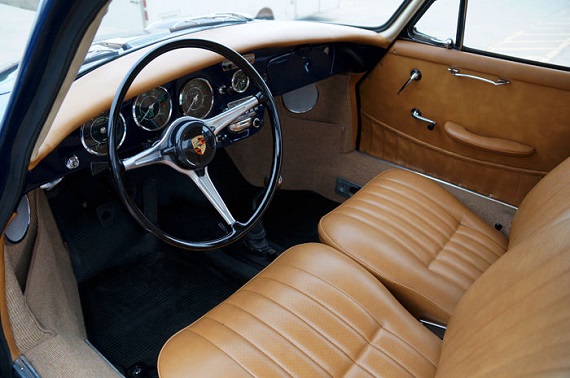 I have always enjoyed the look of the 356 in darker shades of blue and this Bali Blue example is no different. Complimented by its tan interior, this appears to be an excellent example of this vintage Porsche. With plenty of time left on the auction, bidding has been very strong thus far and the current price of $77,600 probably still has higher to go. With a beautiful restoration, Certificate of Authenticity, and plenty of documentation could this one possibly hit six-figures?
-Rob