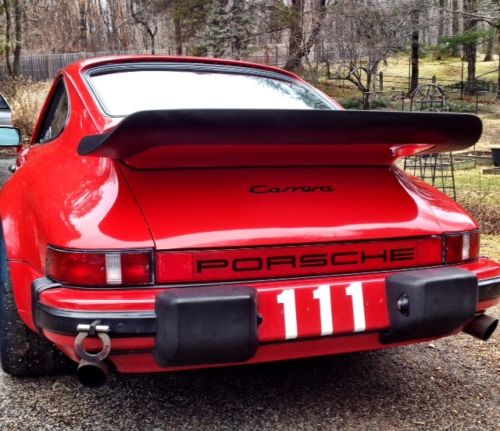 Buying a used race car is always a bit of a mixed bag; if you build it yourself, you know what you've got and what you've done but it's more expensive. Buy someone else's project, though, and you can spend years trying to undo what they've "done". But if you find just the right car to buy, you can get a serious performance bargain – top shelf quality at a house-brand price. Today's 911 may just be this exact case; a staple of the racing community, long before "Miata" was the answer to every question automotive, if you wanted to go racing you bought a 911, such as this 1986 Carrera: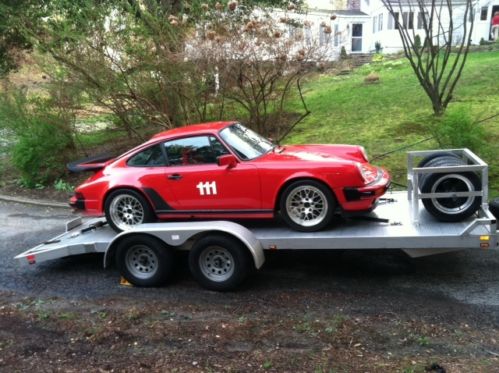 Year: 1986
Model: 911 Carrera
Engine: 3.6 liter flat-6
Transmission: 5-speed manual
Mileage: 71,000 mi
Price: Reserve Auction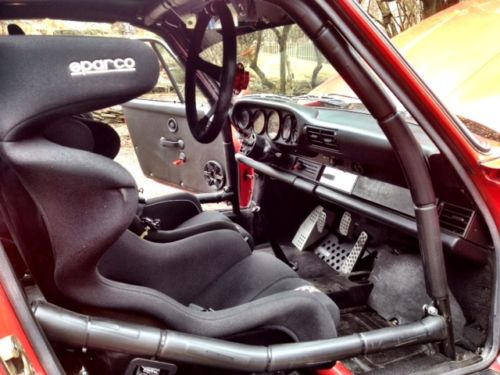 > 1986 911 Carrera Coupe Track Car

Bought the car 5/2011 with rebuilt engine to 3.6L specs with twin plug Andial ignition
Engine rebuilt with 100mm custom pistons 8/2011 by Speed Sport Tuning in Danbury, CT (receipt available $15,000)
Engine tuned at Dawe's 10/2011 (230hp @ the rear wheels, receipt and dyno sheet available $1780)
915 transmission rebuilt 5/2013 (receipt available $3,000
Modified track suspension 4/2013 (receipt available $4000)
Custom valved bilsteins
Quick change spring plates
Poly bronze spring plates
Poly bronze control arms
31mm torsion bar
23mm torsion bar
Quick change camber plate
Upper strut brace
Car lowered & corner balanced
3 sets of wheels (Fikse & Forgeline 8×17 9.5×17)
Forgelines have brand new Hoosier R6
Stock 16″ Fuchs have brand new Yokohama Neova (rain tires)
Full roll cage (bolted to frame, welded mounts)
Turbo brakes
New alternator & fan 7/2012
Wevo short shifter
New Sparco seats and 5 point harnesses
Quick release steering wheel
2006 aluminum trailer (full deck with electric brakes & custom tire rack)
All service preformed at Speed Sport Tuning. Danbury, CT
Car is well sorted, fast and fun. Perfect DE car

SERIOUS BIDDERS ONLY. ANY MEMBERS WITH ZERO FEEDBACK DO NOT BID, YOUR BID WILL BE CANCELLED.

$500.00 PAYPAL DEPOSIT DUE WITHIN 8 HOURS OF AUCTION ENDING.

THANKS FOR LOOKING!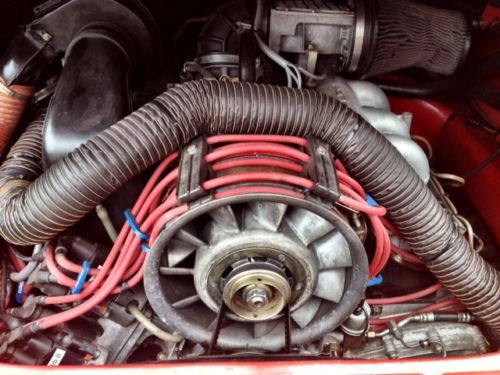 Without a doubt, the Andial twin-plug 3.6 is the big draw here, but it's not the only one. Speedsport and Dawes are both notables in the Porsche community, so with a quality rebuild and tune this car seems like a solid value. Those two items (not including the Andial twin-plug conversion) are worth nearly $20,000 alone, so you can sense the value in buying a project that someone else has done. With 230hp at the rear wheels, it'll be no slouch, either; that's nearly turbo-levels of power with instant response. To keep the rest of the 911 in check, it's also had $4,000 of recent suspension upgrades, a $3,000 915 transmission, and the best part of $10,000 worth of wheels and tires. And to top that off, it comes with a aluminum trailer as well. Add those figures up, and when you factor in the purchase price of the car you're easily looking at a $65,000 plus investment. That's the type of money that no mid-1980s race-converted 911 will bring on the open market, so the buyer will clearly be coming ahead. Despite that, bidding remains flat and my guess is that the reserve – while far short of the investment – is likely set around $40,000 – a figure this car won't likely achieve on Ebay.
-Carter