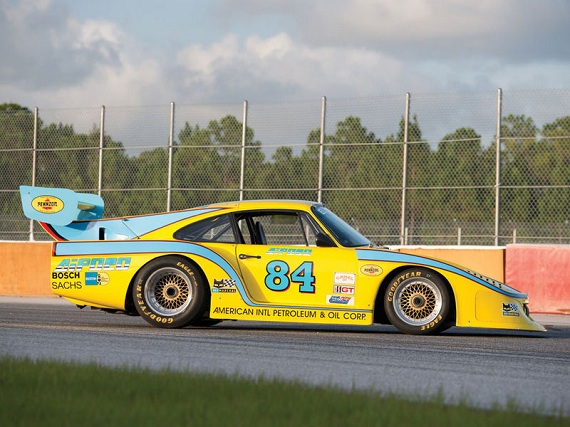 The Porsche 935 is one of the most iconic racing sports cars. It's also one of the most extreme mutations of a street 911, pushing the envelope of aerodynamics and the rule books. Porsche engineers found there was no stipulation of where the headlights needed to be located; in short order, the super aerodynamic "slantnose" appeared. There was, however, a stipulation that the original rear window had to be retained – but there wasn't a rule that there couldn't be a second, more aerodynamic window – so later 935s got a more slippery profile channeling air to that very important rear wing. That wing was so important because the 935s were at times pumping up to 800 horsepower through those rear wheels – enough to make them as fast as prototypes had been only years before.
The 935 was so successful that many were continually modified and raced from their original launch in the late 70s until well into the mid-80s – unusual for a top-spec race car, which is usually antiquated in a year or two. This was the case with the last 935 I wrote up, a 1977 Porsche 935 that was later updated to the top Kremer spec. Today's car took a different path, originally beginning life as a 934 before being sold to the Minister for Sport in El Salvador who upgraded it first to 934.5 spec, then to full 935 spec. It was in this full 935 spec that the car ran Daytona in 1981 and 1982, though it was uncompetitive compared to those Kremer prepared cars. At that point, the car was again modified – this time back to 934 spec until 1985. Since then the car was both crashed and restored back to the 1981 spec, in the "El Salvador" livery celebrating the Central American championship heritage: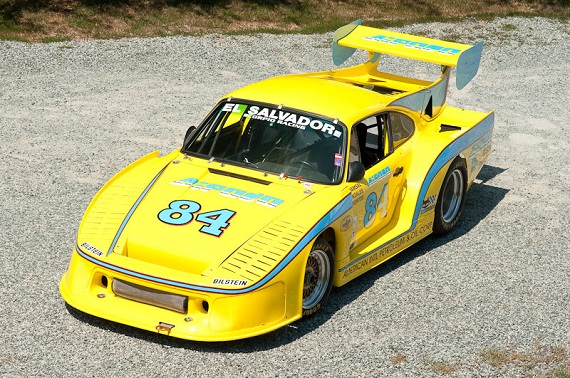 Year: 1976
Model: 935
Engine: 3.2 liter twin-turbocharged flat 6
Transmission: 4-speed manual
Mileage: N/A
Price: Reserve Auction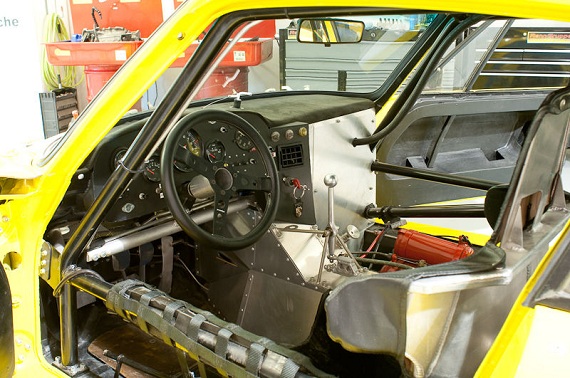 FACTORY PORSCHE RACE CAR

CHASSIS # 930 670 0171

This Porsche 935 race car, chassis number 930 670 0171, started life as one of the original 31 cars built by the factory as a 934 for the 1976 racing season.

This Porsche has great race history and is in excellent condition and currently in its 1981 Daytona 24 Hour livery.

Like many 934's the car was gradually updated over time to 934.5 specs. In 1978 the car was put into 935 specs and in 1980/81 chassis 0171 was converted to full 935 specs by Chuck Gaa (Builder of JLP III) with the large 935 brake calipers, factory upside down gear box and titanium axles. Car has a dyno time only 3.2 liter flat fan twin turbo motor. The entire car was restored in 2007 and has very little time on the chassis.

930 670 0171 was originally sold to famous Swiss privateer Claude Haldi a veteran of 34 running's of the famed Le Mans 24 Hour race and 29 outings at the Nurburgring. Haldi was a consistent competitor in European road racing, hill climbs and the Monte Carlo rally.

First outing was in May of 1976 when Haldi showed up at the Nurburgring and finished 4th in the 1000 kilometer race. After the ring the Le Mans 24 Hour race was run with 0171 qualifying and running very well but sidelined with a valve issue.

Later in the month of June 0171 competed in the 6 hours of Zeltweg and finished 1st in class and 3rd over all. Similiar results the following month in the DRM race at Diepholz. In September of 1976 Haldi teamed up with Herbert Muller at the Dijon 6 Hour race finishing 5th as a busy September took Haldi next to the DRM race at the Nurburgring, the Euro GT Imola and the DRM at Hockenheim. The last race of 1976 would be the DRM at Hockenheim where Haldi finished 6th.

1977 would be another busy year for Haldi and 0171 starting at the 6 Hours of Mugello driving with Laurent Ferrier to 7th place. For the month of May Haldi teamed up with Reinhold Jost for two races the first being a 6 hour affair at Silverstone for 8th place and then moving on to the Nurburgring 1000 km to finish 1st in class.

For the 1977 Le Mans running the car was put in the hands of Schiller Racing with an all French driver line up and Haldi and Schiller listed but never drove. Another great qualifying and start but due to a gear box failure did not finish the 24 hour race. Chassis 930 670 0171 competed in a host of other races for 1977 with top ten finishes and a 1st in class at the Brands Hatch 6 Hours.

In 1978 chassis 930 670 0171 competed in numerous races in Europe including another trip to the Le Mans 24 Hour but the car did not qualify. Haldi's interest had increasingly been toward the 935 and the 934 was not getting much of his attention and was leased out and eventually sold to the Minister of Sports for El Salvador, Enrique Molins, who raced the car in IMSA and the Caribbean series in North and Central America.

In 1978 Molins races under the psuedenem of "JAMSAL" . He first raced the car as a 934.5 in races like the Viceroy 500 at Rio Hato in Panama but then transformed the car into a 935.

Now in 935 configuration 0171 garnered 10th place at the Trans-Am Mexico with Jamsal driving. Mostly being raced through out the Central American series in 1978 and 1979, Bill and Don Whittington drove 0171 with Jamsal at the El Salvador 6 Hour where Don clinched his 1979 World Endurance drivers Championship behind the wheel of 0171 finishing 1st in the race.

The first race 0171 appears to have competed in the IMSA Series would be Paul Revere at Daytona in 1980 in the GTX class finishing 17th and continued to run at various IMSA races till 1986.

Most notable finishes were the 1st at El Jabali, Daytona 24 Hour in 1981 with an 8th over all finish, 10th overall at the Mosport 6 Hours in August of 1981, a 12th over all at the Sebring 12 Hour in 1985 and an 8th place finish in its final IMSA race at the Miami Grand Prix in 1986.

Car is in its 1981 Daytona livery and has competed at the Monterey Historic twice and the Wine Country Classic once since restoration was completed.

Car has great European, North and Central American racing history as well a at least two appearances at the 24 Hours of Le Mans that should qualify it for just about any vintage race series or event.

0171 was restored to compete in vintage events around the world. As stated earlier in less detail the flat fan motor is in twin turbo configuration with an air to air intercooler and Kuglfisher mechanical fuel injection and has dyno time only since being rebuilt by famed IMSA 935 mechanic and engine builder Dick Elvrude. The Kugelfisher was serviced by Gus at Pacific Fuel Injection before the rebuild and Matt Blast completely rebuilt all of the throttle bodies so this 935 motor sounds and runs wonderfully.

0171 also sports a factory upside down 935 transaxle with titanium axles and is equipped with the large 935 brakes with the proper rotor "clam shell" cooling. Front suspension is via the proper 935 uprights.

This is a wonderful example of a 934 converted to 935 specs with the very best parts of the era and excellent history with world wide appeal.

I am also looking for 934 935 and RSR parts and possible trades up or down will be considered

Am reducing a large private collection of Porsche race cars and street cars that include 935's, 962's, 924GTR, 356's and early 911's including the RS.

Any questions please feel free to contact me at kaiser858@aol.com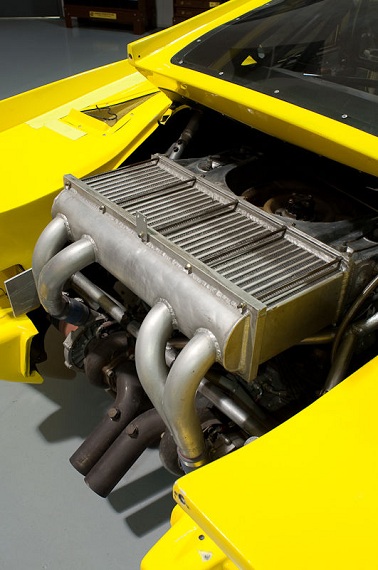 There isn't much else to say except that these 935s are pretty awesome. To most they're not as memorable as the 917 or 956/962s, but they were an important step in the establishment of Porsche's racing legend. This car failed to sell at RM Auctions in the late summer 2013 with a high bid of $525,000 – likely far short of where the sellers were hoping to end up. Older race Porsches are following the Ferrari blueprint of "if you have to ask, you can't afford it" – yet there are still brave souls who not only plunk down the millions to buy and maintain these cars, but indeed to race them. For that, we should all be thankful!
-Carter