Warning!
This post is in our archives. Links in this post may have been updated to point to similar cars available to bid on eBay.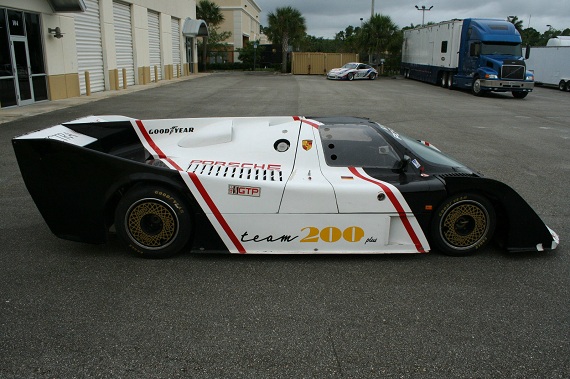 Entering the world of vintage race Porsches is never a cheap thing, but especially when you come to the quite popular era of the turbocharged 935 cars or the 956/962 prototypes, you're easily talking about millions of dollars to get into them. However, just outside the realm of the factory cars lie a few specials that were built utilizing factory know how, parts and technology; indeed, in some cases they were faster than the factory offerings. Few were quite as good as the Kremer modified 935s, arguably the ultimate evolution of the turbocharged 911. However, the 935 was really on its way out of the limelight in the early 1980s, replaced by a new formula of prototypes that the factory was throwing its weight behind. As a stop-gap measure until the all-new 956 was released, Kremer and Joest both took the existing – and Le Mans winning – 936 open cockpit racer and modified it into a closed cockpit prototype to the regulations. In the case of Kremer, the new car shared the title with the previous Kremer 936 replicas; it was called the CK5 – C for Group C, K5 for the fifth evolution of their 935 design: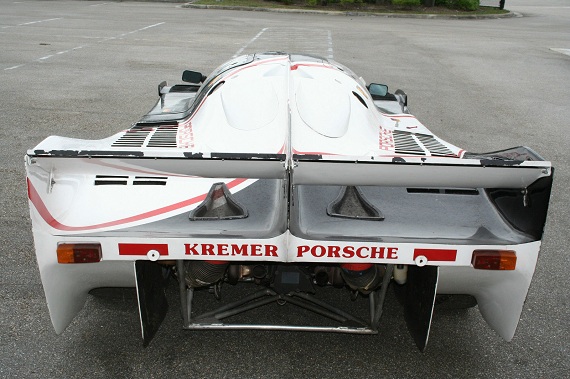 Year: 1984
Model: CK5
Engine: 3.1 liter twin-turbocharged flat-6
Transmission: 5-speed manual
Mileage: Not Listed
Price: $250,000 Buy It Now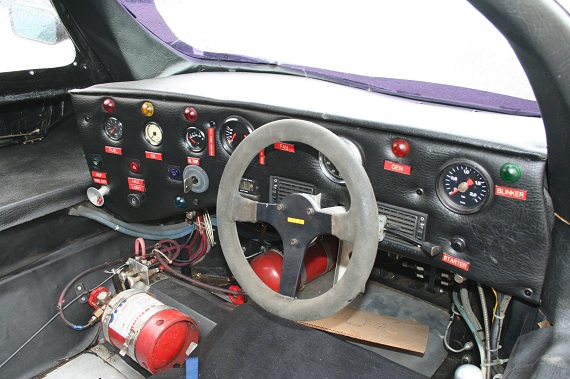 Description

We are still putting together the story of this car. Here is what we know. There is a tag rivited to the inside of the door opening that says 1984 Kremer CK5 chassis #003 . Porsche announced that the 956 would be ready for Group C racing in 1982 although only in very limited numbers in the beginning. The Kremer Brothers in Cologne, Germany saw an opportunity and decided to produce their own Group C car using the tried and proven chassis design from the 936 ( the 936 had just won overall at LeMans in 1981 Ickx/Barth/Haywood). The engine they selected for the project was the twin turbo 935 powerplant. The Kremers bascially had an open door to the Porsche racing department so they could easily get what they needed to build their own Group C car and they also had experience building cars and designing/modifying bodywork. Chassis #001 and #002 are built from round Aluminum tubing, as was the 936, but chassis #003 is built from square steel tubing. The first two cars were originally built with a 917 gearbox but #003 was built with a Hewland gearbox, probably both for cost and reliablilty reasons. It has been 5 years since #003 was last on the track so we are starting to go thru the fuel system and check the car over before we take it out for a test. There are two things that make this car incredibly interesting , the association with Kremer and the 935 engine that powers it.

Speaking with people at Kremer they only have records of building 2 CK5 racing cars, it is believed that this car was built by another company that supplied many parts to KREMER RACING in Cologne, Germany call URD. The history of this car still needs to be determined but the story seems to be that the car was shipped to the USA around 1986 and raced by a gentleman named Norbert Przybilla. This is certainly an interesting car and is a rare chance to own a racecar powered by a real Porsche 935 engine.

This is a 200mph+ car, CK5 #001 was clocked at 221 mph on the Mulsanne at LeMans in 1983.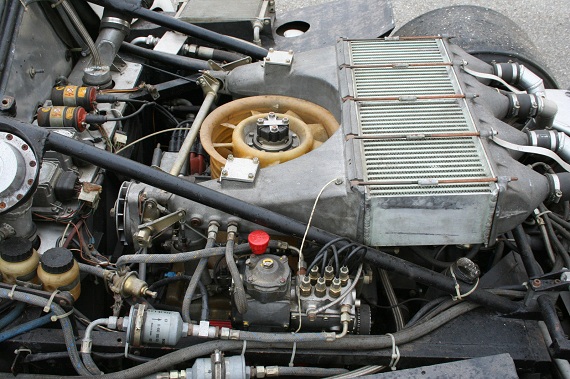 Obviously, documentation on some of the early builds isn't all that great, and that certainly seems to be the case here. What's clear is that the car is a 936-based, modified close-cockpit design and is labeled a Kremer car though they apparently don't know why. Everything appears to be period correct, right down to the 935-spec twin turbo power plant, badges and BBS wheel fans. If someone is trying to fake this car, they went through an awfully large amount of detail work to do so. Because the history is less than perfect and not much is known, the price tag is accordingly much lower than what you would see with a well documented, race winning car – at $250,000, it's less than the price of some 962 power plants. To me, I'd much rather have this unique bit of Porsche history as opposed to a new GT3 car; sure, it won't be without it's headaches and won't be cheap to run, and you'll need to do some detective work. But it's an affordable Group C car, and it just doesn't get much better than that! My guess is with a little prodding and some cash, the folks at Porsche Motorsports would help you find out more details about the history and would welcome it to any Porsche historical race – and so would all the fans that loved this magical time of innovation in race history.
-Carter