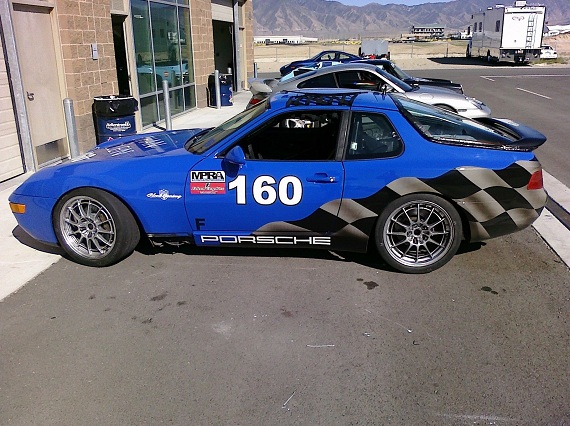 Ever hear the story of George Washington's famous axe that cut down the cherry tree? It's something called Theseus' Paradox, and it's a question of whether an object remains original in the effort to preserve it. In the case of George Washington's axe, both the head and handle had been replaced several times but it was still claimed to be "the axe" used by Washington. Occasionally we see such things with road cars, but much more often it appears with race cars, as is the case with today's 968. These cars were intended to be raced, and they were – hard. Rubbing, bumps, bruises and crashes amongst race cars are fairly common – just look at the Formula One race from this past weekend – it seemed that nearly every corners one was banging into another. So, here was have a early 968 built for the Firehawk series, but then crashed heavily and re-tubbed. Is it still the same car?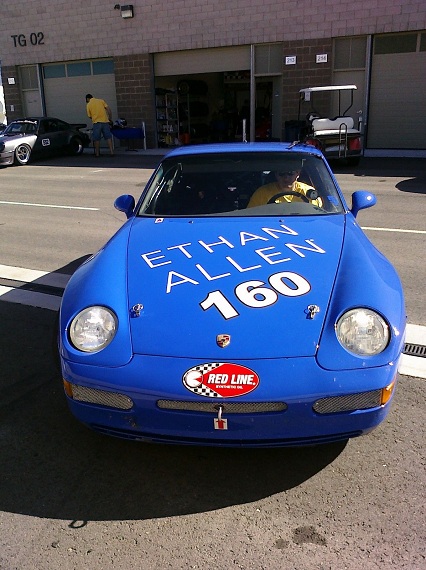 Year: 1992
Model: 968
Engine: 3.0 liter inline-4
Transmission: 6-speed manual
Mileage: Not Listed
Price: $25,000 Buy It Now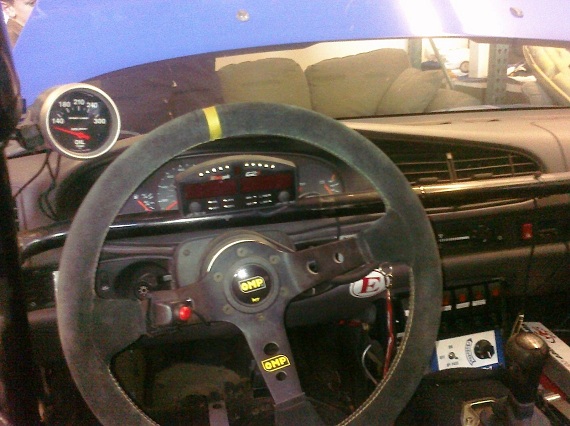 Blue Porsche 968 Firehawk

This car can be looked at in two ways, a re-tubbed original 968 Firehawk race car, or a 968 with a perfect tub that was brought up to full 968 Firehawk standard.

Originally this car was raced in the 94-96 Firehawk series. After a hard life as a pro-level car, it was relegated to other racing duties and eventually found its way to Utah. In a race at Miller Motorsports Park, the car was hit in the front end bending the front severely. With all of the other bends and bondo from a life as a pro car, it was decided that straightening the existing tub was not the best option.

A roller '92 968 was located and stripped down to its shell. The roll cage was professionally removed and placed in the new tub, and then everything that made it a race car was moved from the old tub to the new tub. A new paint job later (hey, it was a '92 roller), and this classic Firehawk car was back on the track in better shape than it had been in fifteen years.

The engine has now been completely redone from top to bottom with new seals and bearings by Tatum Racing which has long experience in racing from American LeMans to Grand Am. It has zero hours on it, and so it is ready for racing.

Here is a partial list of the upgrades and modifications to this car in no particular order:

Original Porsche 3.0 Liter 4 Cylinder engine
RS Barn header
RS Barn cams
RS Barn chip
RS Barn exhaust
Original Porsche Motorsport lightweight single mass flywheel (this is worth the price of the car itself)
Racer's Edge A-arms
Modified airbox with K&N filter
Three head fire system
Racepak G2X GPS and data logging system
Moton Club Sport 2-way adjustable shocks
Push-button start
Electrical cut-off
Cool Shirt driver cooling system (Trust me. You want this!)
2 upgraded oil coolers
Front splitter
PCA legal Brey Krouse seat back support
Sabelt 6 point harnesses
18″ Enkei Wheels (the ones in the photo)
16" Gotti race wheels (not the wheels shown in the photo)
Quick release steering wheel
NASCAR style wheel lugs
Hood quick release pins
ABS override/reset switch

Beyond those listed there are countless other upgrades and mods to make the car faster, and the driver's life easier. The Engine had a stem to stern overhaul with all new bearings and everything brought up to spec.

Cosmetically the car is a fantastic 10 foot car. There is some road rash on the front from the track (Miller Motorsports Park is notorious for this), and the paint is reasonably good. Particularly so with its livery.

Title is clear and in the VIN for the new tub. Other goodies will be included.

We have had some other racing opportunities come up, and one of our 968 Firehawks need to go. We love the cars enough that our Red 968 Firehawk is staying right where it is, and it will continue to get run hard well into the future. Don't miss your part of this piece of racing history.

IF THE "BUY IT NOW" IS USED OR PRICE MET, WE WILL ALSO INCLUDE A SET OF BBS 3 PIECE WHEELS. THAT MAKES THREE SETS OF WHEELS.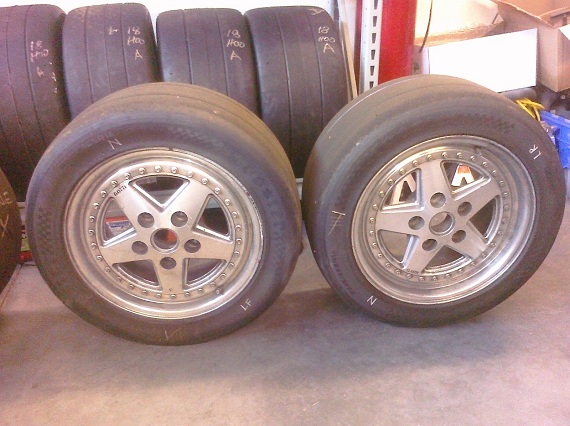 To add insult to injury, the original Gotti 3-piece race wheels that are pictured aren't the ones that are included. I have to say, the general lack of detailed photography and the bait and switch photos turn me off, if the re-tub didn't. This car appears to be a sister car to the 1993 968 Firehawk Paul wrote up back in 2012; I remember salivating over that car for some time, and this car appears to be built in the same fashion right down to the general color scheme. I'm pretty sure it's not the same car, but then the retub means that it could be. If it was, it's a shame – because the 93 was in very good shape overall and was a remarkable deal all things considered for a Porsche race car. I believe the price originally fell towards the $25,000 range – ironically, exactly what the asking price on this car is. However, while I found that car's price to be within reason, I find this one's hard to justify. You could certainly get more performance out of a 944 Turbo race car, and the originality of the build is gone. It's just a slightly beat up and tired 968 with a cage and some trick parts now, and for that I think the ceiling is probably in the mid-teens at best. All I can think though is "Please, don't be the same car as the one Paul wrote up!"
-Carter