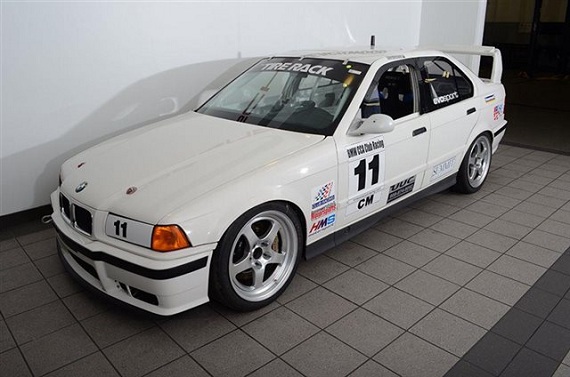 Obviously we write up a lot of cars at this site, and we see our fair share of cars from dealers with a real gap in information provided that we'd like to see. Often times, there seems to be no rhyme or reason to which cars get no description or why; they can be a 300SL Gullwing for multiple millions of dollars right to a first generation GTi. Despite the range of value, one thing unites these cars; there are enthusiasts who love to see them, and buyers who would really like to know more about the car. Today's car is no exception; a 1993 BMW 318i, this would generally be a forgotten charm right now. The E36, while a great car in its own right, isn't in favor the way the E30 is and consequently larger engined variants are plentiful, and more importantly cheap. So what is interesting about this economy car turned racer? Well, it's a claimed Dinan built car, and for a time in the 1990s BMW handed Dinan the keys to build some pretty wild semi-factory backed racers – so they're well versed. But the mystery isn't solved there: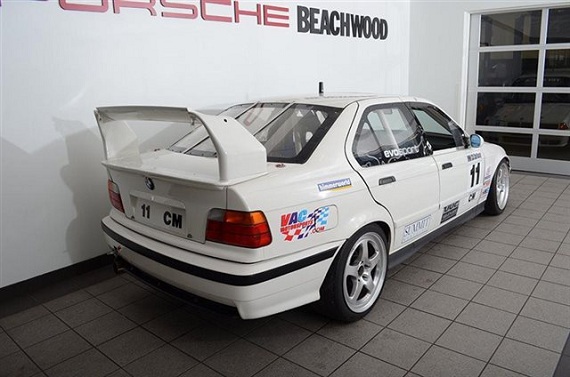 Year: 1993
Model: 318i
Engine: ? liter inline-6
Transmission: 5-speed manual
Mileage: Not Listed
Price: Reserve Auction ($27,990 on seller's website)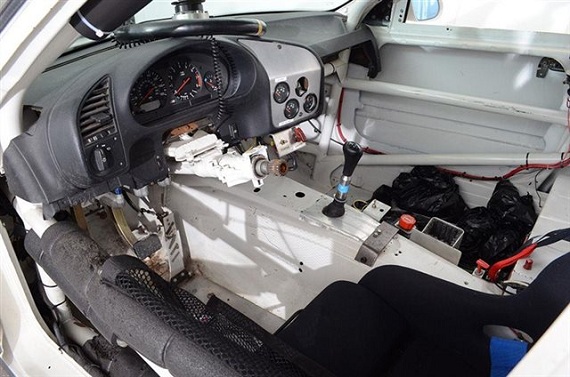 A perfectly sorted DINAN E36 Race car – complete with two sets of wheels and tires, this car only ran in (4) events over the course of it's life. Having not been driven in recent years, this car is a great opportunity for the beginning club racer looking for the "real deal" Full cage, fuel cell – literally too much to list. Call us and get the scoop TODAY!!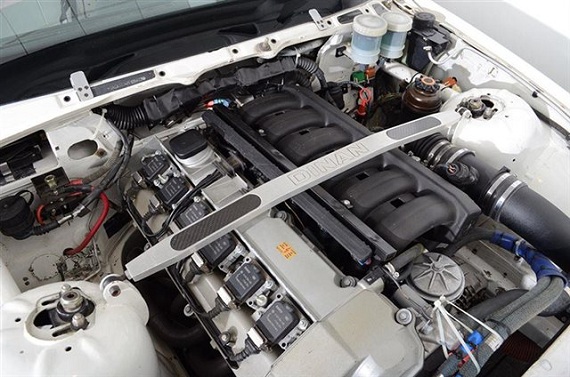 Apparently, you'll need to call to get the scoop if you're very interested – though, judging by the lack of detail and mislabeled items I'm not sure they know exactly what is what with the car. For example, they still list the motor both on eBay and on their own site as the original 4-cylinder motor. Now, I've made mistakes before but generally believe I can count, and I count more than four cylinders under the hood. It's also not clear when the car was built; if it was really a Dinan built car and only ran four events, I'm led to wonder why it has M3 front and rear bumpers. The cage looks stout and there are some great Dinan upgrades, such as the Fikse 17″ wheels, intake and stress bar. However, the typical Dinan engine build stickers appear to be missing from what looks like a cut radiator support. This car clearly was built to compete in BMWCCA Club Racing, and would likely run in one of the modified classes. I'm sure a BMW fan could help diagnose which motor that is; I don't know them well enough to tell off the top of my head but it would seem likely it's an M50. The Eibach spring boxes would seem to indicate there are coilover shocks supporting the car, and you're provided with multiple spring rates. There are racing Brembo brakes up front and it appears upgraded master cylinder as well to go along with the racing fuel cell – this car was well built and expensive. Speaking of expensive, the seller lists the car on the site for nearly $28,000. Now, these days that will buy you any E36 short of a lightweight model in the U.S.. Indeed, we've had many E36 track variants pop up in the teens, and some of our knowledgeable readers have even claimed at that level they're overpriced. Having built a few track cars, the bills add up quickly – but I think you could replicate this car for under the asking price, likely with a more potent motor. Having not been driven recently, it likely needs a refresh and may need new belts and cage updates to pass spec in club racing, and with the engine swap you'll be moved up the ranks in other series. All in all, this car is intriguing and I'd like to know more about the history – but even if it's proven to be a fully-build Dinan car, I think it's still overpriced by a fair amount.
-Carter