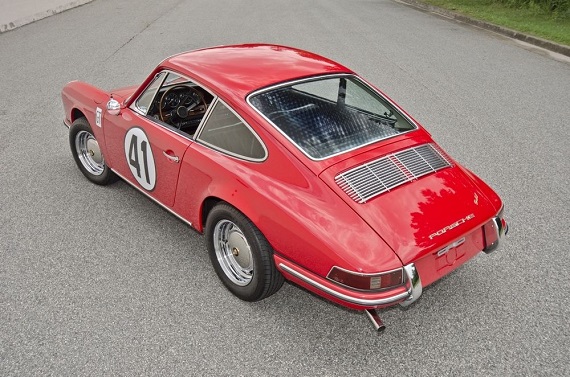 For some time, old race cars were near throw-away items. Vintage racing has changed that and given new life to old steeds to the point that some vintage race cars are actually more valuable than their road-worthy counterparts. This is especially true when you're talking about very rare cars or cars with historic wins – but in some cases, provenance doesn't matter quite as much when the market is red hot. One red-hot market right now is the early Porsche 911 market with cars tripling in value over the past year and a half. Couple a short wheel base '65 911 with one of the most historic races linked to the Porsche name – Sebring – and you've got one desirable package: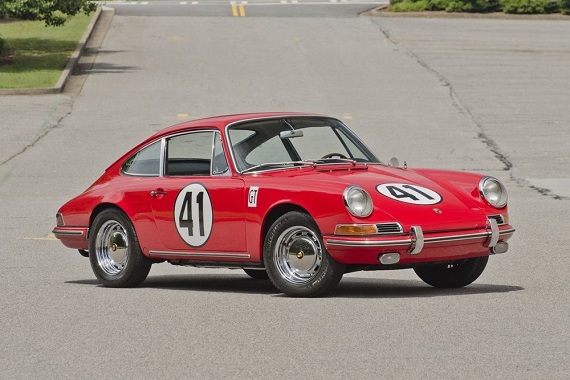 Year: 1965
Model: 911
Engine: 2.0 liter flat-6
Transmission: 4-speed manual
Mileage: 67,000 mi
Price: $375,000 Buy It Now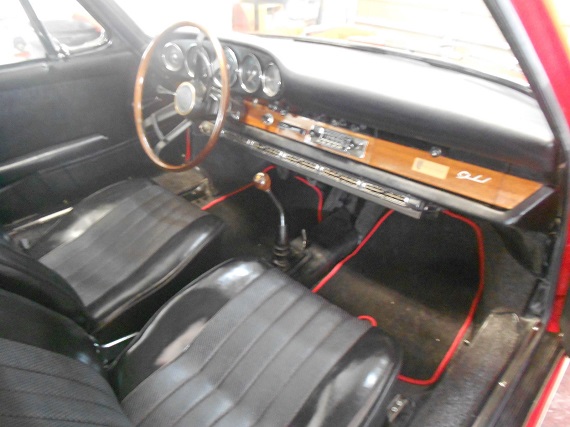 The early Porsche 911 has experienced remarkable gains in value for the last several years. The early Porsche 911 SWB along with S models, RS models and RSR Porsches are enjoying accelerating gains in marque appreciation and investment value. The sweet spot is defined from 1964 to 1974 on the 911 and of course we can't forget the turbo 930's. The experts are continuing to boast more positive numbers on the 911 variety of the Porsche and rightly so.

This 911 is quite a bit more desirable having a history in period racing, piloted by a professional driver and well known European Champion. This 1965 Porsche 911 raced at Sebring in 1967 by the European Hill Climb Champion Joseph 'Sepp' Greger. Couple that with the fact that this car held its own during the grueling 12 Hours of Sebring on 4/1/1967 with no mechanical issues while running hard for 12 continuous hours. This vehicle started the grid at 35th and finished after running 12 hours in 22nd.place.

This Porsche 911 is your instant passport to the world's greatest race events including European style cross country events. The 911 is always welcome to display at car shows, Porsche club events, cars and coffee, and let's not forget the fantastic Rennsport gatherings.( Oct 2015 Ca.) Since this car is registered for the road, you now have the option of cruising in this beautiful classic or running with the pack at some of the most prestigious events in the world.

You can see in the photos, this Porsche was the subject of a ground up restoration. This 911 is just a moment in time that will never be repeated. You owe it to yourself to take a trip in this rolling piece of art thru the countryside and just take it all in. Go ahead… live-it-up……. you deserve it.

Questions may be emailed or call 404-386-0010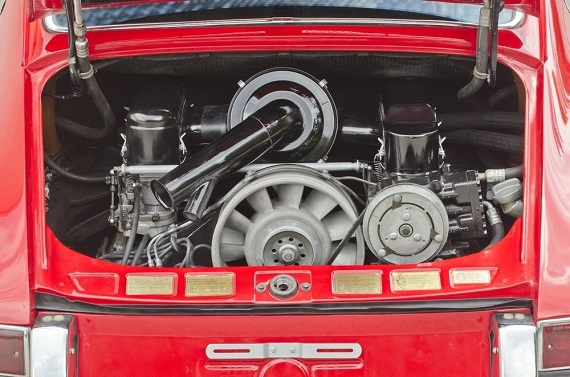 A top-of-the-market second-year 911 is currently about a $300,000 car, but link the car to a race in period and it's got an even more unique appeal. That's because, as the seller notes, this car is instantly eligible for multiple race series and historic events; indeed, some of the greatest events in the world. That certainly is worth a tremendous amount of money to some who seek entry into this exclusive world of deep-pocketed enthusiasts, who will probably be willing to overlook that it wasn't a particularly successful car, having only finished 20th overall in the 1967 12 hour race. In fact, it finished slightly higher a few days earlier at the 4 hours of Sebring, having ended up 14th overall, However, that seems to be European Hillclimb Champion Sepp Greger's only connection with the car although he had runs in many other Porsches in Europe, including factory-backed 910s. Does that connection make it worth $375,000? In the crazy world of 911s, why not – if the documentation is in order and the car has no major needs? It's a beautiful car, well presented overall, unique and with period race history. And compared to many of its contemporaries from Ferrari, Maserati, Aston Martin or Jaguar, this 911 would be considered downright cheap. Plus, it's as pure as the 911 design ever was, in my opinion – and it's just gorgeous.
-Carter