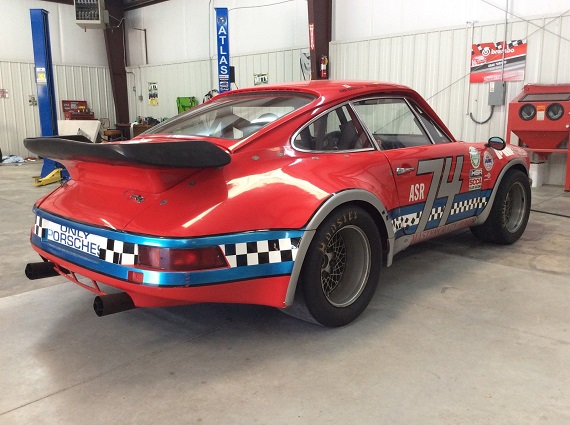 Valuing a Porsche 911E isn't really that hard, in the grand scheme. The middle child of the 911 lineup, a quick check of Hagerty's valuation tool has the average value around $78,000 right now, with a high of $144,000 and a low of $52,500 for a "fair" example. While the 911 market has flattened or cooled slightly, they're still quite valuable cars. Valuing historic race cars can be more difficult, but as vintage racing is currently in vogue right now, they're many times more expensive than their road-going counterparts if they are properly sorted factory cars. Figures close to a million dollars aren't unheard of for the right racer. But the most difficult to value are the non-original, modified racers run by privateers. Sometimes they have a very interesting history, such as this '71 E does:
Year: 1971
Model: 911E
Engine: 3.0 liter flat-6
Transmission: 5-speed manual
Mileage: "67,000"
Price: $39,500 Buy It Now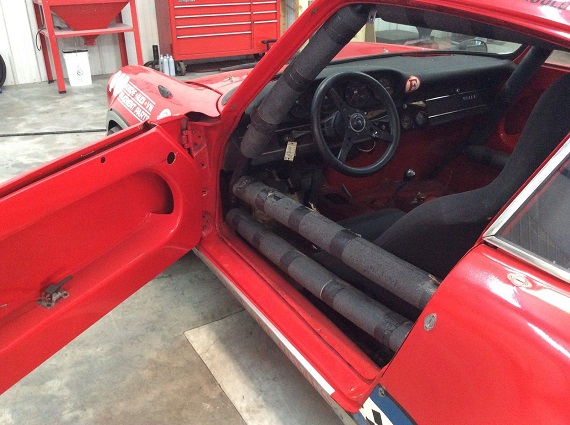 This 1971 911 E race car was built in Germany in the mid 80's. Extremely nice documentation including its original
German Wagenpass and Original German title "Kraftfahrzeugbrief". It competed on some the most famous tracks in
Europe including Hockenheim and the 24 Hours of Nurburgring in 1987 and 1988. It competed in the Bilstein cup series in Germany. All documented in the German Wagenpass. In 1989 this 911 race car was imported into the US by its owner. A US Army officer. All importation documents are with the car. It was subsequently sold to well known south Florida business man John Bourassa. He employed the help of John Forbes of Black Forest racing and Joachim Warmbold of Mazda Rally fame. They campaigned the 911 at Daytona and Sebring in the mid 90's. At its last race in Daytona. The 2.5 L twin plug engine let go they subsequently installed a 3.0l 930/16 street engine from a mid 80's Sc. This was to move the car around the shop as needed. The engine has newly built Webber 40 ida carbs on it. Runs great but has 2 broken head studs and would be a nice platform for a high compression RSR twin plug build. Transmission was just rebuilt before the last race at a cost of $3500. It is a 911/01 transmission with Limited Slip. Very Desirable. 15″ BBS race wheels. HSR and SCCA logs included. This early 911 race car would be a good candidate to return to europe considering its German race history Would also make a great HSR or SVRA race car. It is being sold on a BILL OF SALE only. No title. As many race cars are sold. Believe it would not be hard to export t europe considering it is a competition car and I have all the original German documents and importation papers. Feel free to call or email me about this historic 911 race car. 404-697-4989 Tateaskew@yahoo.com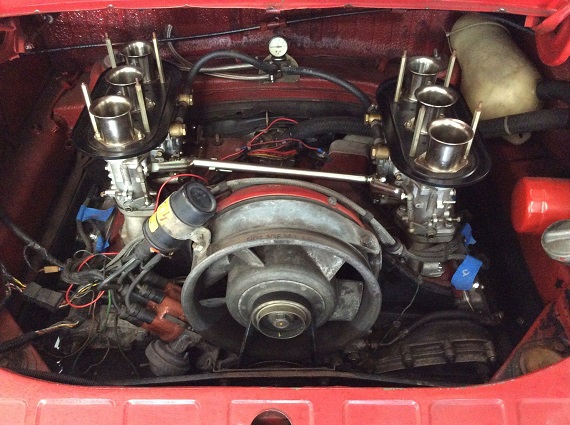 Clearly, the car needs a fair amount of work, and it would be pretty easy to dismiss it. However, keep in mind that the car Magnus Walker has popularized is, in fact, a same '71 911E. To me, I look at this car and see a lot of potential, from the period graphics and flared bodywork to the awesome BBS magnesium wheels. Sure, you'll need to rebuild it, fix the engine and do some interior work to get it functional. But if you want to capitalize on the Zeitgeist of the 911 outlaw world, this E seems like the perfect starting canvas. You won't be wrecking a pristine road-going model for your mods, but returning a car that could be exciting enthusiasts to the road. The years of battlescars and lists of race courses this chariot has circled is nothing short of legendary and would impress anyone who questioned the credentials that back up the race look. If you want street (and race) cred in the 911 world, there isn't a much cheaper way to do it.
-Carter