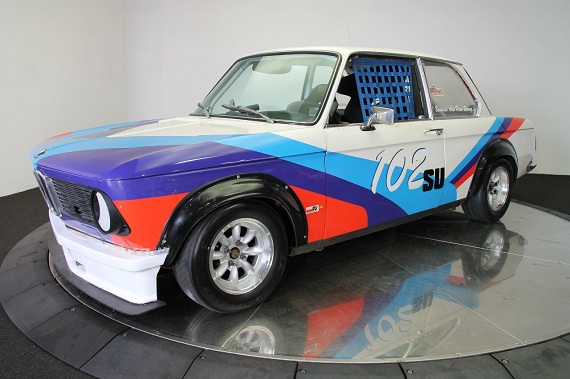 The BMW 2002 might just be the quintessential German race car. A squat 2-door sedan, it's chunky looks match well with wide tires in a lowered race stance. The upright nature gives the driver great visibility, while short overhangs mean there's not much to bash you and you judge where the front of the car is well. The engine is simple but effective; a torquey inline-4 that can be turned up for more juice if you're willing to spend a little – or a lot. Of course, the manual gearbox and rear drive are enthusiast favorites. Plus, the 2002 wears the appropriate German national racing color – white – so well, it's sometimes almost cliche but still looks great. The M-colors, though not age appropriate, always suit the design well, and of course you can just slap a set of Minilights on there. Our friends at Fast In Fast Out have a reoccurring Monday theme on Minilites, and my submission for the most frequent but never overused application of them is the 2002: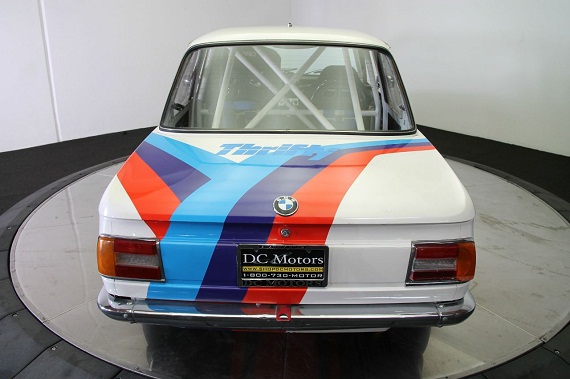 Year: 1974
Model: 2002
Engine: 2.0 liter inline-4
Transmission: 5-speed manual
Mileage: 89,600 mi
Price: Reserve Auction ($22,900 on seller's site)
About this vehicle:

This 1974 BMW 2002 is a racecar (Nevada title) that was a custom build featuring custom fabrication. This vehicle has been entered into SCCA events. It features just 10 hours on the rebuilt engine, an approved rollbar, 90-degree stall header, Schrick cam, accusump system, oil cooler w/ thermo control, two full size oil filters, tii pistons, electric ignition, 5 speed close ratio transmission, 10 gallon fuel cell, Tilton brake system, Bilstien adjustable shocks, sway bars, coil over system. For complete build and parts information, please inquire. For more information about this vehicle and attractive financing options, please call our experienced sales team at 1-800-730-MOTOR.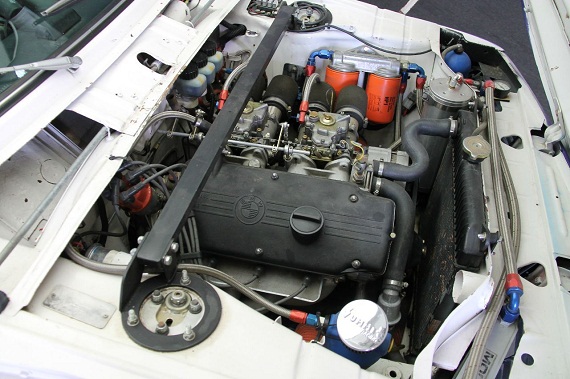 The stance and modifications to this example seem to be just about perfect; a low-hour engine means you should have plenty of relatively trouble-free motoring ahead and that engine appears to be built well. Items like the accusump oil management system are expensive to install but a nice feature if you want to really hang it out and not worry about starving the motor for oil. The car has equally matched upgraded suspension and brakes along with a nice Recaro race seat. Overall the build looks solid; I'm not a fan of the striping but that can be pretty personal; but that said, I do like the stance of the tack on flares over the hardly-believable 13″ wheels with wide Goodyears. I say hardly believable because some of the new performance variants of Audi, BMW and Porsches are coming stock with 13″ brakes – never mind wheels. It's a reminder of how simple and relatively affordable the 2002 is as a track car, and why it's so popular. It wears the modifications well and looks the part. The auction is reserve with light bidding; from the seller's site we can see they'd like $23,000 for the car. That seems a little steep for a race 2002; but build one yourself and you won't come out much if any cheaper than this sorted package.
-Carter