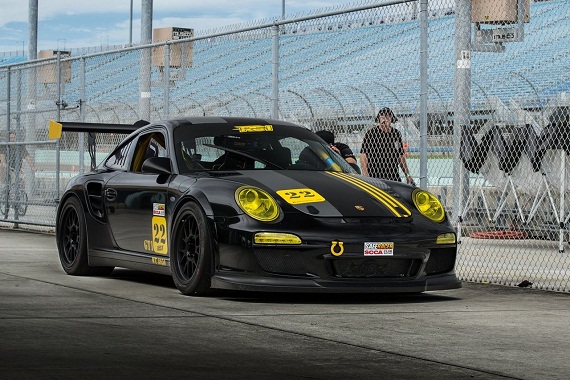 I've certainly been a big fan of the Porsche 911 Cup; today, it strikes me as not only one of the best deals going in racing Porsches, but perhaps the best all-around deal in the Motorsports world. The success of the 996 and 997 Cup chassis has to come close to the E30 M3 as one of the most raced and most winning German designs in history. They were so successful that they built a lot of them, making them today slightly devalued in the world of track cars. We've even seen full-blood, turn key factory race 911s up for auction below $50,000; simply staggering when you consider the original purchase price. Of course, also staggering are the running costs of the Cup cars; 40 hour engines are the max, and Porsche Motorsports recommends transmission refreshes as 20 hours. The costs add up; rebuilding your 996 or 997 Cup running gear will cost you between $15,000 and $30,000 – presuming nothing big is broken. Okay, so the purchase price is only the tip of the iceberg. But what if you took some of the aspects of the Cup design and incorporated them into the even faster and cheaper to run Turbo model?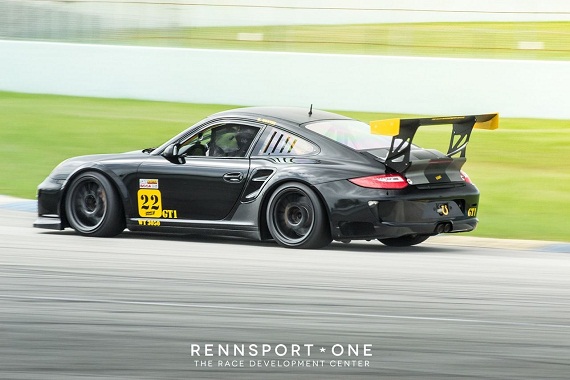 Year: Not Listed
Model: 911 Turbo
Engine: 3.6 liter twin-turbocharged flat-6
Transmission: 6-speed manual
Mileage: Not Listed
Price: $98,500 Buy It Now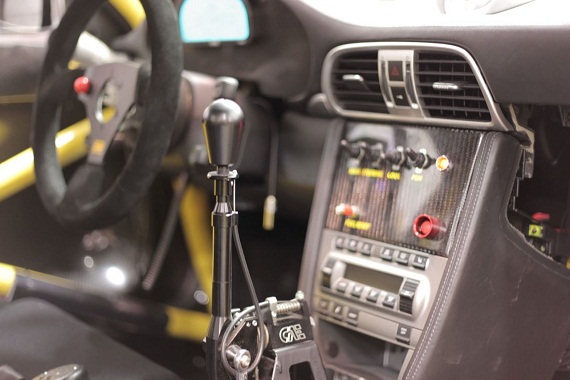 Forsale:

Our customer has decided to change gears and build an IMSA race cayman so the time has come to make room in the garage and sell this beautiful 997 Turbo ( Cup ) race build. The spec list is itemized below. Please let me know if you have any questions and enjoy the photos :bigbye:

** SCCA Annual Tech has been conducted for 2014 *** GT1 Class

#22

Motor

3.6L 997TT

Champion Motorsport 65mm Billet Turbocharges

Werks 1 Intercoolers

Werks 1 Plenum and GT3 Throttle Body

GIAC DME Upgrade

A/C Removal

Power Steering Removal

Secondary Air Injection Removal

EVOMS Lightweight Crank Pulley

RS1 Center Exit Exhaust ( Cup Style )

Champion Motorsport Headers

CSF Radiator Kit ( L, R ,C )

Suspension

Tarrett Front Sway Bar and Adjustable Endlinks

Tarrett Rear Sway Bar and Adjustable Endlinks

MCS 2-Way Coilovers with Remote Canisters

Tarrett Monoball Camber Plates ( Front and Rear )

Porsche Motorsport Forged 2-piece Control Arms ( Front and Rear )

Porsche Motorsport Dog Bones

Porsche Motorsport Toe Kit

Drivetrain

Os Giken LSD

Sachs Race Clutch and Pressure Plate

EVOMS GT2 Slave Conversion Kit

Cup Car Shift Cables

CAE Shifter

*PASM Cut off Switch

Safety

1 3/4 Inch 6 Point Cage with Cup Style door Bars

OMP HTE Seat with Slider

Schroth Profi II Harness

Sabelt Fire System

Aero

997.2 Cup Car Front Bumper

997.2 Cup Car Front Fenders and Flairs

997.2 Cup Car Rear Bumper

997.2 Cup Car rear decklid and Wing

Getty Design Carbon Doors

Getty Design Carbon Roof

Lexan Side 1/4 Windows

Lexan Rear Window

Porsche Motorsport Cup Car Mirrors

Brakes & Wheels

Swapped Ceramic Rotors for 2-piece GiroDiscs

Pagid RS29 Pads ( Front and Rear )

Stainless Steel Brake Lines

18inch CCW C14's wheels ( 2 sets ) 18 x 10.5 and 18 x 12

Electronics & Interior

Motec CDL3 Track Kit

Speedcom Radio Kit

OMP Targa 330mm Steering Wheel

OMP Quick Release Hub

Porsche Motorsport 997 Cup Car Power Steering Pump

Cup Car Floor Board

Cup Car Driver Side Air Vent

Carbon Switch Panel

RS1 Fuse Panel

For more photos of this build please visit

https://www.flickr.com/photos/86599158@N02/sets/72157639966580416/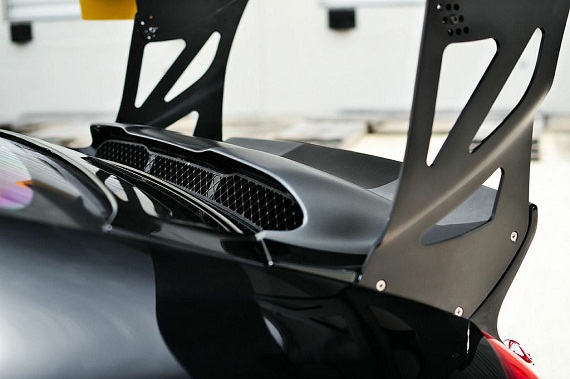 Wow. The build of this car and the presentation is top notch, and my guess is that on track this car could likely keep up with the lighter normally aspirated Cup cars. The look is great; I love the 996 Cup but the 997 was leagues better in appearance, and the incorporation of the GT3 items onto the "normal" 997 Turbo gives both a unique and aggressive look. I even think that the graphics package isn't bad. All of this goodness is available for under $100,000, too – yes, much more than a 996 or even some 997 Cups will run you. But long term I'd guess this is an easier to drive and cheaper to run alternative. Is it worth the investment? If your goal is just to go staggeringly fast on track, this car will suit. Were I thinking longer term, I still think the Cup car is probably a better "investment" and it's what I'd choose. But boy, is this car nice to look at!
-Carter