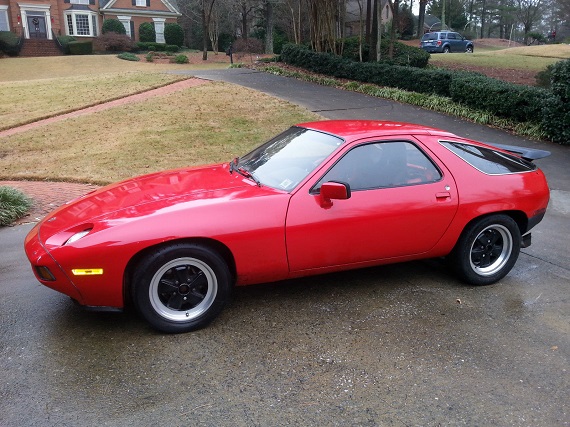 There's a strange part of me that loves the idea of turning up to the track in something no one is expecting to see turn fast laps. It's part of what drove me to continuously develop my Audi GT into a track car, and most of what I love about racers like the Audi V8 quattro and 850 Estate Super Touring. But certainly, when it comes to Porsches everyone expects them to appear on the circuit, right? Well, in the case of the 928, it's somewhat rare to see them hit the track. Big, heavy and complicated grand tourers, they're more at home hitting top speed on the Frankfurt-Darmstadt Autobahn then slithering through La Source. Yet some, including Porsche themselves, took the big GT racing – from Le Mans to Daytona, the 928 saw competitive action around the globe even if it never was quite as celebrated as its rear engine brethren. Today it's just as rare to find a track prepared 928 for sale, but an early example has surfaced on eBay: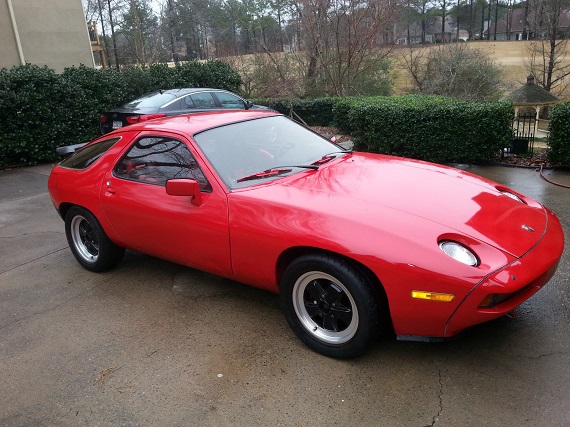 Year: 1978
Model: 928
Engine: 4.5 liter V8
Transmission: 5-speed manual
Mileage: 95,000 mi
Price: $7,995 Buy It Now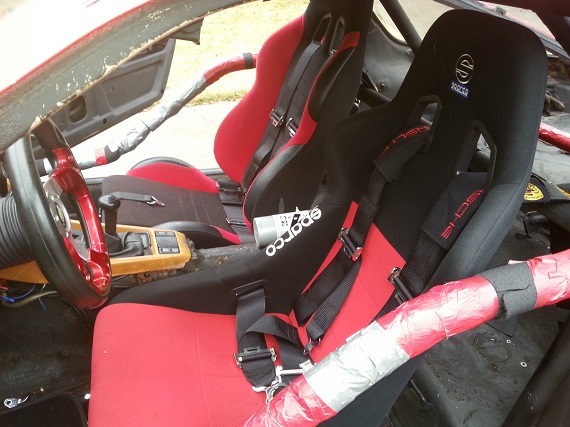 Car has original engine and transmission, which were re-built along with brakes and new shocks, used for both auto cross and road track. Car is fast, fun to drive and safe with full cage roll bars. I kept the car street legal so that it could be drive to events and it is a proven winner. Great Fun Car to drive and it's a V8 rear wheel drive Porsche!!!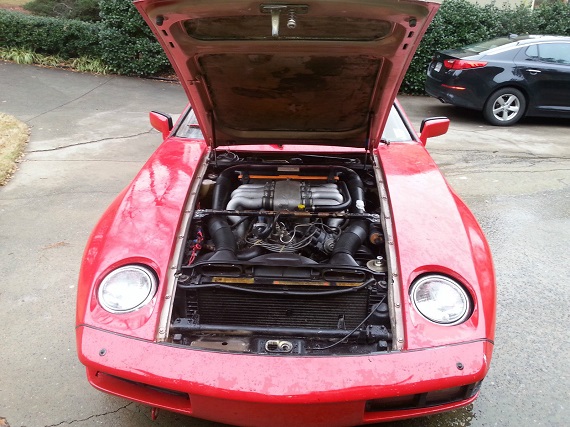 The early 928s were the lightest but also least powerful of the lineup, with only 219 horsepower originally on call from the 4.5 liter V8. However, the early cars were numerically the most produced, with an amazing 17,700 produced over 4 years. That number seems strange mostly because it seems so unusual to find them still around today. This car lacks originality but you'd expect that in a track build; a later S4 wing and Fuchs wheels accent the Guards Red exterior. Inside the changes aren't quite as tasteful, honestly – the red accent Sparco seats look cheap, but not as cheap as the red rimmed steering wheel that looks straight from Autozone or the duct tape wrapped "cage" that looks straight from the pile of Christmas wrappings I recycled today. While that cage looks stout in the back of the car, where it counts – right by the driver – looks pretty suspect to me. Perhaps the designer assumed that in Richard Hammond style you were going to spin out and crash backwards into something rather than have a side impact – because, after all, this is a V8 rear wheel drive Porsche! Still, even with some shade-tree rather than Stuttgart engineering, it's a fairly affordable at $8,000. Most will still consider that overpriced, but consider for a moment what that buys you in the track-ready Porsche world. It's pretty much this or a 924, as even well sorted 944 Spec cars trade around 50% above this ask. If you really want to raise some eyebrows at the next PCA event, this is the cheapest way to do it.
-Carter