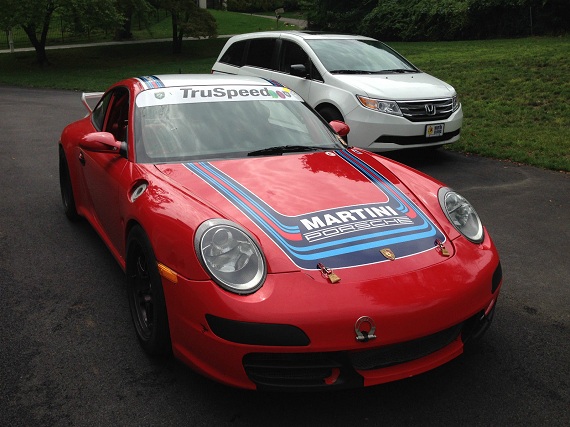 Looking for a budget track ride? There are plenty of options out there for you, but in terms of sheer performance for value the Porsche 911 in 996/997 guise is still quite hard to beat. Especially when talking about the 997, the refinement Porsche had managed to build into the chassis is simply remarkable; 911s have a reputation as widow-makers, but the reality is that the 996 and 997 are very well balanced, easy to drive fast cars. They're also long-lived when properly maintained and offer a driving experience that few sports cars match. They're just good cars for the track – and quite fast. But are you really going to drop $90,000 plus modifications to alter a brand new 991 to be a track car? Not likely – a much better bet would be to check out some used examples, such as this perfectly liveried 997 from the 2006 Koni Challenge: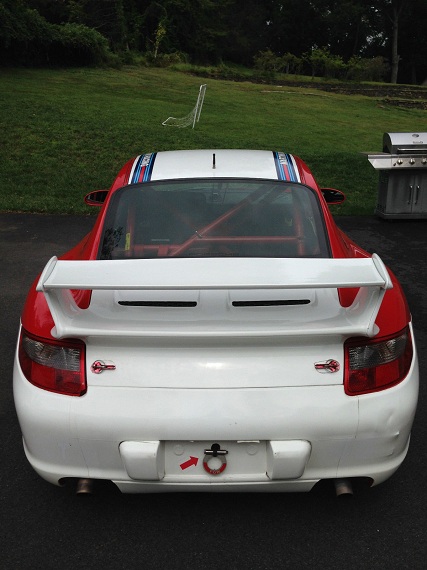 Year: 2006
Model: 911 Carrera
Engine: 3.6 liter flat-6
Transmission: 6-speed manual
Mileage: 3,000 mi
Price: $42,900 Buy It Now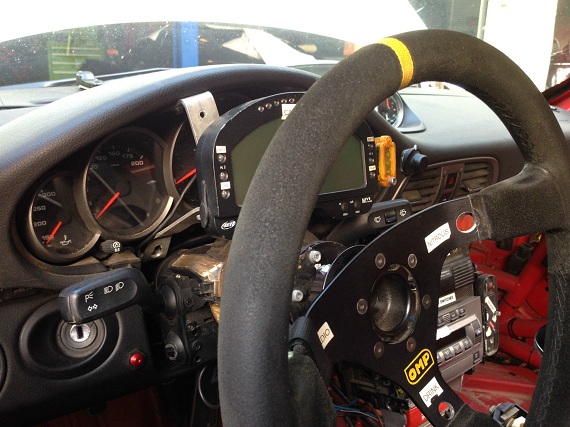 2006 Porsche 997 Race Track Car Koni Challenge
Martini Racing Livery
New car was purchased and converted to a race car.

Contact: Phil
Mobile: 301-908 2200
email: pshin000 at hotmail dot com

Build Sheet/Features and history
Maintenance/Repairs
Truspeed maintained and repaired the car for their client through 11/2012. I purchased it in 11/2012 and it has been maintained and repaired by Conshocken Porsche and Bill Dougherty at Dougherty's in West Chester, PA.

Motor
3.6 Liter stock engine per Koni regulations and rebuilt/replaced in 2011 by Truespeed Motorsports (limited hours on engine)

Drivetrain
Remote clutch bleeder kit
Left and Right drive axles were replaced 07/2014 due to wear. ($2500 with labor)
Dougherty's completed pre Track inspection top to bottom on 07/2014
Transmission Cooler

Brakes
Stock brake calipers
Hawk racing pads
Stainless brake lines
Brake bias controller
ABS

Wheels
2 SETS – Fikse Profil 5S forged 2 piece wheels 17×9 et44 and 17×10.5 et 38 per Koni regulations
used – Hoosier R6 245/40/17 and 275/40/17 (3 heat cycles)
new – Hoosier R6 245/40/17 and 275/40/17

Suspension
MOTON – 3 way race coilovers
Tarrett adjustable rear end links
Tarrett suspension pieces-tbd (need to look)

Aero
Rear GT3 wing

Safety
Recaro PRO RACER HANS SPA seat – Driver
Sparco Sprint – Passenger
Roll Cage
Belts/Harness Driver and Passenger
Fire suppression system
Electric shut off switch
Quick release Steering Wheel hub
OMP steering wheel

Electronic
AIM dash
Motec ECU
Electronic cutoff switch
Camera
Radio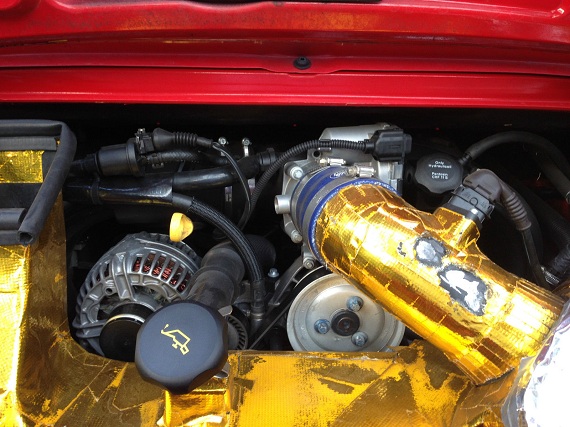 To me, this is a perfect track car. First, the engine and drivetrain are stock – and even in "only" 3.6 guise, this 997 is still good for 340 horsepower. That's plenty for nearly all drivers in all honesty. The car is lighter thanks to removal of most of the extraneous materials inside and stiffened up with a cage and top-of-the-line Moton shocks. This is, to me, the perfect way to build a race car. Stock and reliable engine with safety and suspension upgrades to make it quicker. To top it off, the Martini Racing livery is just awesome. These Koni cars often lived a hard life, but aside from being a bit dirty and missing a gas flap, this car seems to be in good shape. The best part, though, has to be the price – figuring there was at least $10,000 worth of modifications for the track to the original $78,000 base price, this 997 is on offer for only $43,000. In terms of bang for buck, it's hard to beat a car like this as a fun track weapon that's got the classic look of a 911 and a driving experience second to none.
-Carter