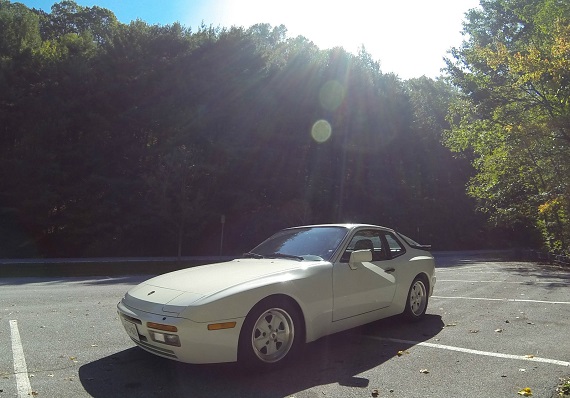 It's easy to get lost in a sea of low mileage, crazy asking price 1980s cars – they're out there, and in reality not particularly hard to find. But then there seems to be a gulf between the cars that are above average with sellers hoping to capitalize on market trends, and forlorn project cars in need of more help than their value. While it would be wonderful to contemplate the salvation of every single example, it's simply not economically viable. Nor, too, is the idea of just buying the best example in existence and paying a ridiculous premium.
Look in the right place and there is still a happy medium for enthusiasts. Today I've located two quite affordable options of 944 Turbos. The miles aren't crazy, the condition of both is quite good, they each have unique options that make them appealing in their own way. And, each is a no reserve auction. So which is the one you'd want to take home?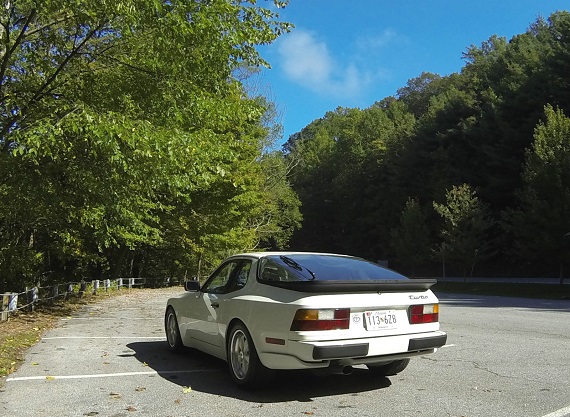 Year: 1986
Model: 944 Turbo
Engine: 2.5 liter turbocharged inline-4
Transmission: 5-speed manual
Mileage: 68,000 mi
Price: No Reserve Auction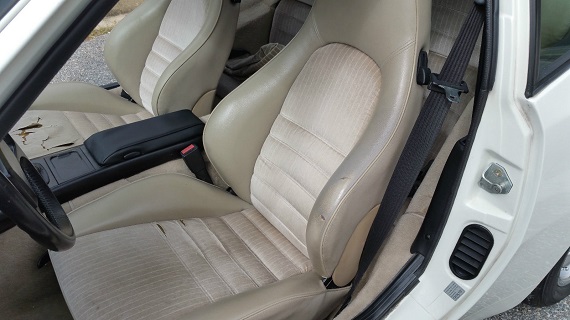 1986 Porsche 944 turbo (951) with very low mileage and many factory options. I have been a Porsche Club of America member since 97′ with the Potomac Maryland Club. This is a great driver condition car and is ready for a new owner, I drive the car often but it is always stored indoors and never abused. Its just time for a new owner or collector. The values of these Porsche's are climbing and will continue for a long time, especially the highly optioned Porsches in the desirable color combinations which makes it a great investment too. Whats better than an investment you can use! The options this vehicle received in Stuttgart are wonderful, factory painted white Fuchs wheels, Steering Wheel extender for a better driver position, Differential cooler and Limited Slip Differential(LSD)white Linen big bolstered Sport Seats,"Porsche" script door handles, Rear Wiper, and cloth door panels. It did suffer from the normal sun rays where it dried the dash top and the fabric on the lower parts of the fronts seats, which I ordered new factory fabric this month from 924werks in Germany and had it sent over. That fabric will be provided with the car. The car does show some knicks/chips as seen in photos which I tried my best to capture. Overall the car is very nice and would make a new owner very happy. The timing belt, water pump, rollers and balance shaft belt was replaced in 2007 at 56,302 with the paper work which is also provided. Clean clear title is ready to go also, as well as owners manuals and service records for the past10years.
1986 Porsche 944 Turbo
68,000 original miles
original car, engine, trans, wheels, paint, interior etc
Great value and investment.
Runs great and fast too
Handles great
New leather shift boot
New battery this season
New foglights
New linen fabric for seats
**also check my you tube channel under the name etmracing to see a quick video I shot today**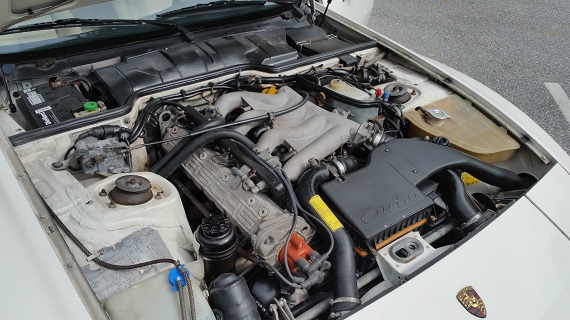 Alpine White is the color of my father's 1989 Turbo, and it looks fantastic on these cars. When he was redoing his Ruf wheels, I suggested that white centers with machined lips would channel the look of the early Fuchs cars, and this one is exactly what I was talking about. The original order of this car was definitely sport minded, with the limited-slip rear differential, the lighter Fuchs wheels, and the high-grip sport seats. Neat to see is the Linen cloth option, and though it's ripped apart in the front, replacement fabric has been sourced and is included. Sure, you'll have to spend a little to get them recovered, but you won't have to go looking for the material at least! With a clean title, great overall condition and some disclosed maintenance as well as under 100,000 miles, this one looks like a pretty good investment if you like the early Turbos, and it's only gotten one bid so far to the tune of $9,000.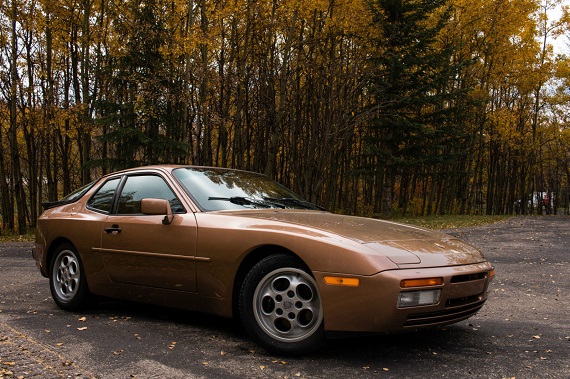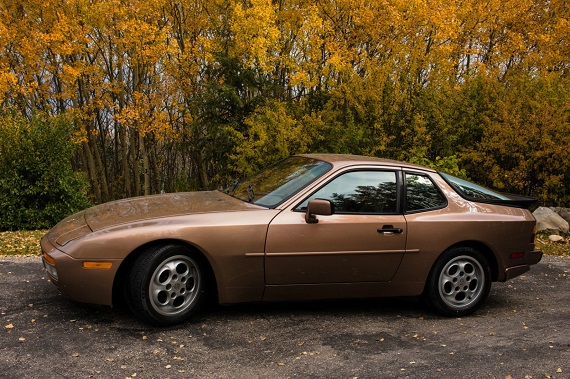 Year: 1987
Model: 944 Turbo
Engine: 2.5 liter turbocharged inline-4
Transmission: 5-speed manual
Mileage: 107,344 mi
Price: No Reserve Auction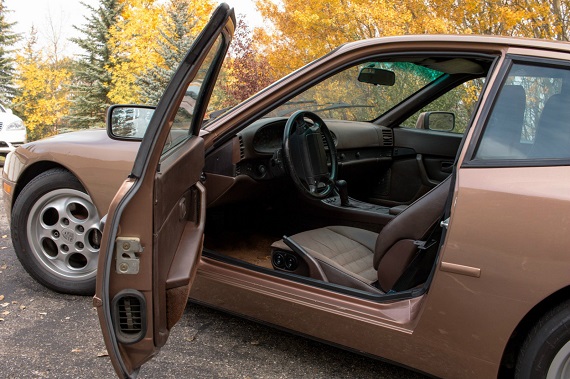 This Porsche is a good condition 1987 Porsche 944 turbo in nougat brown with Original 107344 miles. She is from the USA but currently located in Canada. i purchased her 10 years ago and have been fixing it up slowly.

all parts came from pelican parts and are oem, Porsche

– new door seals
– new door trim
– new carpet
– new loyds mats
– new sifter boot
– new center consol
– new windshield
– new master cylinder
– new slave cylinder
– new clutch
– new rear cv axel
– new under-hood insulation
– seat clips
– new battery
– new steering rack
– hoses replaced on power steering

and much more in parts.

this car has only been driven on weekends and has been very well kept and garaged over winter and only hand washed the paint is in perfect condition not even a scratch or ding any whereto be found on the car. please contact me if you have any questions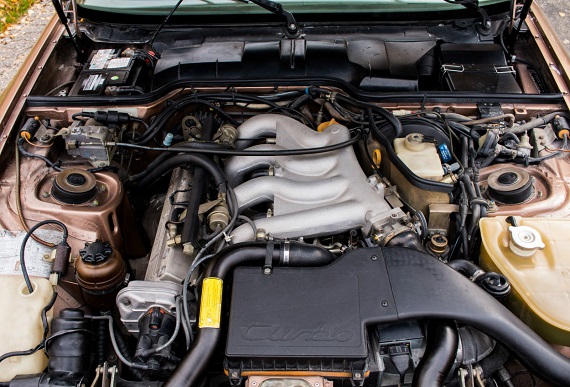 The second turbo is also matchy-matchy, but in a very different way. Nougat Brown is a pretty rare color to find, but looks really neat and different than a typical Turbo. Inside is matching brown Jacquard Porsche Script fabric; no sport seats, but still neat. That's matched by the brown dash and carpet, but the look works in my eyes. '87 means no Fuchs were optional, and instead this car wears the higher offset Phone Dials which are correct. So often are they replaced that somehow they look neat to see. Condition is again great and while the miles are higher, the seller has done a minor refresh of many items and under the hood looks tidier than the '86. Again, the car is no reserve and so far only $8,000.
While neither of these cars is perfect, they both represent great driver possibilities. Maintenance and condition appear to be where you'd want them, but the key for a reasonable driver is that the miles aren't so low you're scared to add to them, nor is the price so high you're only worried about depreciation. Excellent 944 Turbos don't come any cheaper than these two, and with some neat options both look like great values. Personally, I'd take the offbeat Nougat Brown car, though I'll admit I think I like the look of the Alpine White car overall a bit more. Which would you choose?
-Carter