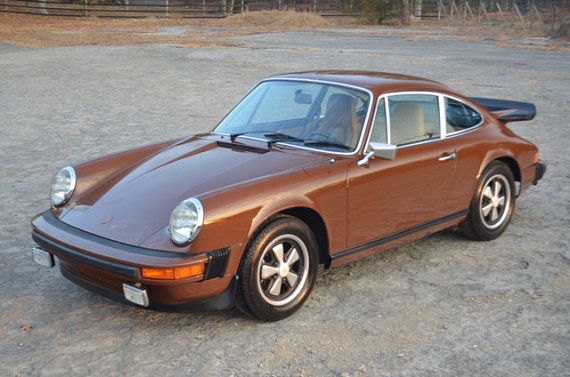 This is a 911 model that I don't feature often at all. The 2.7 Carrera from 1974 I've featured numerous times. But the basic 911 from that same year? That's a much more rare feature and it takes something pretty interesting to draw me in enough. See, these aren't the most beloved of 911s and given that the Carrera does attract a bit of attention I've tended to steer toward those. But this one, a one-owner example with very low mileage? That is enough to, at the very least, make we want to keep an eye on it to see where it goes and where the market might be valuing this model. I've also really been eyeing these color combinations lately. The numerous 930s I've come across in these earthy browns have put them on my radar and add that it has a pretty nice interior color and we might as well delve further.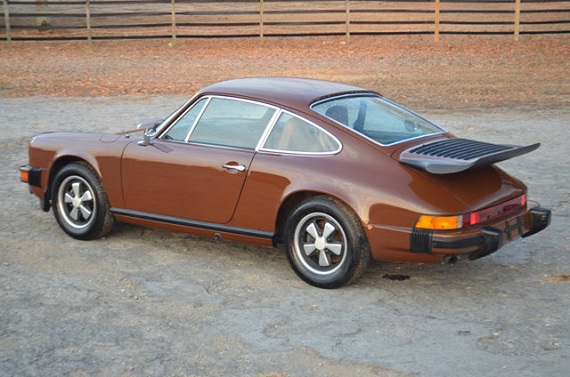 Year: 1974
Model: 911
Engine: 2.7 liter flat-6
Transmission: 5-speed manual
Mileage: 24,500 mi
Price: $58,500 Buy It Now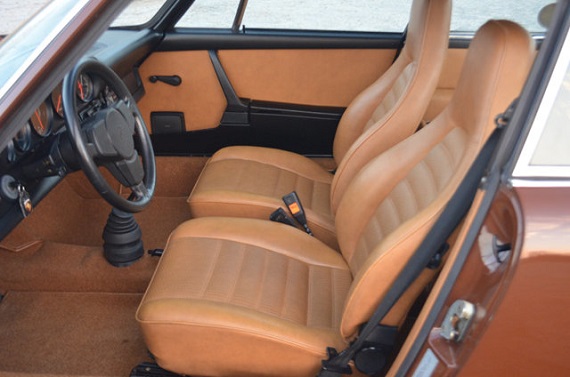 This MAGNIFICENT ONE OWNER 24500 mile 911 coupe is all that one could hope for,a true mileage car with honest provenance! The car is as stunning in person as the pictures reflect.The pictures were taken straight from the cars 15 year hibernation,no cleaning,no detailing,just the original honest condition example.Shortly after the pictures were taken the car was trailered to German Performance Options in Nashville Tn for a mechanical awakening(receipts available).To quote the technician,the car is a time warp and "MINTY".The car is now sorted,engine is like a sewing machine.We installed new tires.I have all the provenance with the car.The underside including engine was sprayed with the period correct undercoating to prevent corrosion(engine is covered in factory cosmoline and undercoating),it is not an oil leaker at this time.The original manuals and tools come with the car.Review the 55 pictures posted if the car holds interest contact me at 615-971-4409.The car is located in the Nashville Tn metropolitan area.Independent inspections are encouraged and welcomed.This and other European collectibles may be reviewed at JPFRAZIER.com.The $99 dealer doc fee is included in the price.TTL is extra.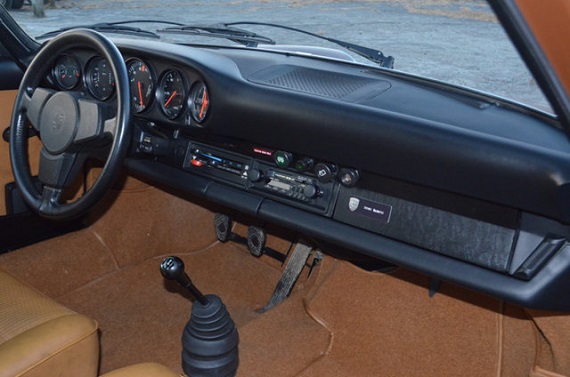 I don't want to make it sound too much like I'm trying to talk myself into being interested here, because I do think this is a really nice example. But I do have to remove my biases as the mid-year 911s just aren't the models toward which I naturally gravitate. The appeal of them largely comes because of their relative value, something that won't necessarily be our concern here though depending on how things go perhaps even such a low-mileage example won't be all that expensive.
Why the lack of love? Partly it was down to the transition to impact bumpers, which creates such a stark contrast between the '73 and '74 model years. However, that aspect may be slowly fading as we move further and further from the days of the long-hood 911. With fewer buyers having been around during the early 911 heyday the look of the impact bumper 911 becomes more the norm rather than an aberration. Other issues will be more difficult to shed. The performance of the base 911 isn't the best with only 150 hp on tap and to further complicate that issue the engines have been known to suffer mechanically. In that regard, what seems like a nice value quickly can become a money pit. Naturally an inspection here is a good idea and if the head studs have been replaced, then that's a nice step toward a more reliable engine. Issues aside, these 911s do remain fairly light and spartan and as such can provide a very pared down driving experience that keeps machine and driver in clear communication and that's part of the reason some buyers will continue to come back to them. Will that hold true when the asking price is nearly $60K? Of course not, but as I said above if buyers continue to balk that price will have to come down and surely there's a point at which everything begins to make a lot of sense. Just because a 911 model is unloved doesn't mean it's incapable of providing enjoyable motoring. After all the 911 is an icon for a reason.
-Rob