Warning!
This post is in our archives. Links in this post may have been updated to point to similar cars available to bid on eBay.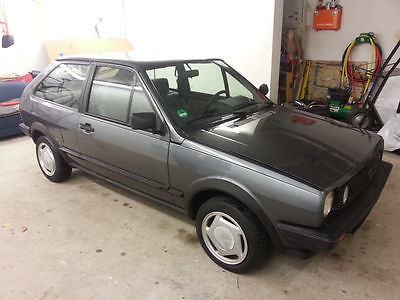 Unlike some of the other rare iron that made the list for ready to import this year, the Volkswagen Polo is just a neat little car that we never got here in the U.S.. Similar to the original Scirocco, Audi 50 and original Golf that inspired its styling, the Polo Coupe was a slick looking hatchback that offered a little sport and a lot of economy. Indeed, as early as 1983 Volkswagen was experimenting with start/stop technology that would shut the engine down on the Polo to help save even a little more gas at red lights; technology that is just making its way to these shores today. The GT didn't have that feature but gained a slick plaid interior, some neat alloys and a 4 headlight grill similar to the A2 GTi. Though a fairly basic car overall, it made good use of its light weight for a little sport and some style to many German's commute. Today there is a nice condition 1989 for sale in Germany, ready to import: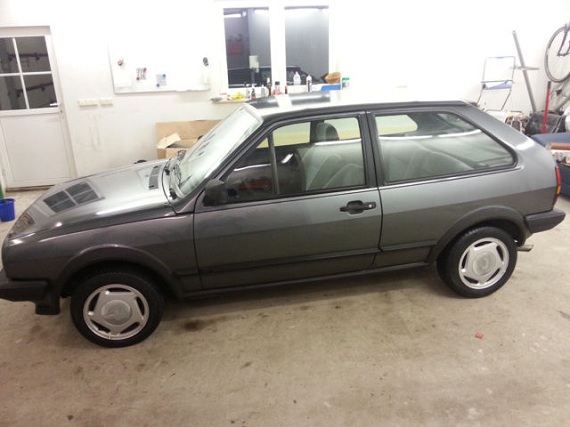 Year: 1989
Model: Polo GT
Engine: 1.3 liter inline-4
Transmission: 5-speed manual
Mileage: 105,000 km (65,243 mi)
Price: €3,650 ($4,963 today)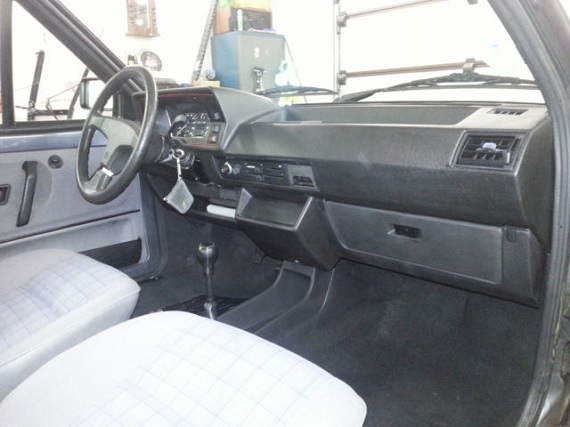 vehicle description

Polo 2 GT from 1st owner in above average condition with only 105.000km Special accessories: alloy wheels twin headlight glove compartment with lid center console cig. lighters, radio-ready GT cloth seats with plaid tachometer digital lockable fuel cap hat rack Right exterior mirror exterior mirrors from the inside adjustable Recent completed Repairs: Timing belt new oil service new CV boots new TÜV Prepared Few shortcomings that should be addressed: 2 wheels near the wear limit is 155/65 R 13 about 100 € Condition of Interior Note 2 with normal wear, no holes or tears, the Polo 25y.o. is paint condition score 3 with slight clear coat defects on the roof and hood Small rust spots under the left headlight the rims should even be painted the rear bumper is slightly deformed. No distress sale.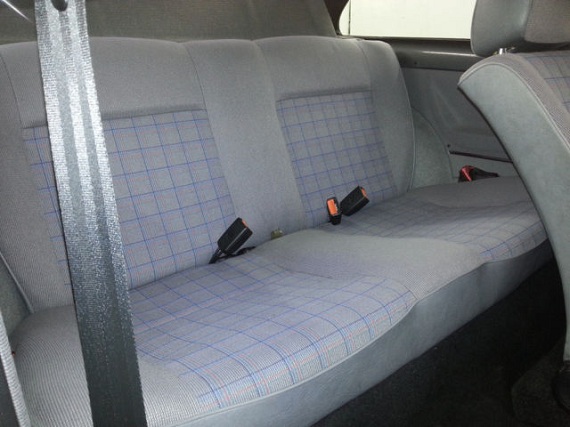 Overall this car presents very well; there are some documented needs but also listed recent work. For the VW fan looking for something a little different, this is a neat option and would be great fun with a 16 valve transplant. The looks of this car are the draw for me; it's not as clean as the original Scirocco design but it sure looks neat, and evokes images of the Lancia Delta Integrale to me. Miles are pretty low and the condition is very good, probably why the seller is asking seemingly top-dollar for this GT. $5,000 is a lot for sure, plus another few thousand to get it here and registered; but to put it in perspective, this is the price we're beginning to be accustomed to on A1 models, so perhaps it's not horrible for the right person. Show up at a show in this car and you'll be sure to draw a crowd, mostly asking "What is it?" The answer, of course, is "Cool".
-Carter