The affordable Porsche 911. Almost a contradiction in terms, no? However, if you know what you are looking for and hone in on certain years and models, one of these rear engined Stuttgart sports cars are more attainable than you would first think. Sure, most early 911s from the 1960s are still out of reach and you would have trouble getting into a 993 at this price point, but what about some others? First up we have this 1982 911SC for sale in Colorado.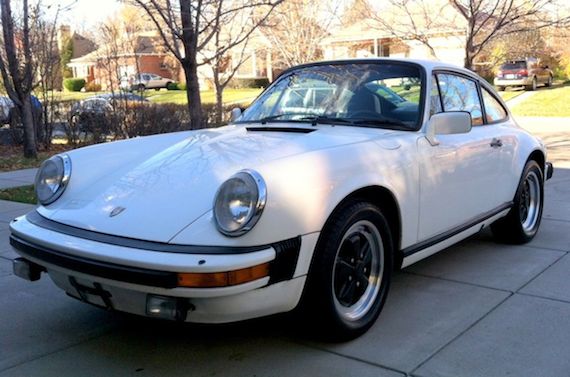 Year: 1982
Model: 911SC
Engine: 3.0 liter flat-6
Transmission: 5-speed manual
Mileage: 161,975 mi
Price: $22,000 Buy It Now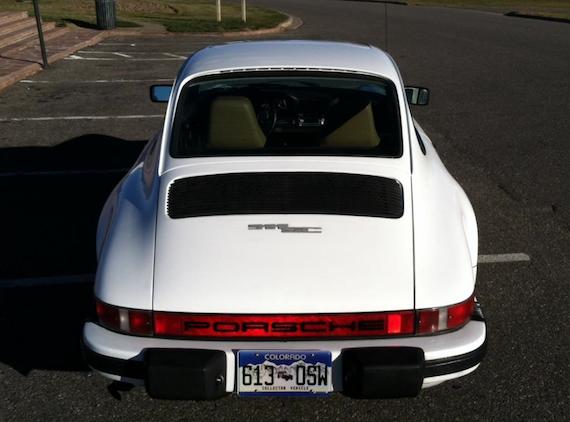 For Sale: One 1982 Porsche 911 SC Sunroof Coupe

160,975 miles
Grand Prix White with tan & brown interior.
Leather seat covers.
3.0 engine with 915 5 speed transmission.
Excellent glass
This is a longtime Denver car that has been enjoyed but well-maintained by Storz, Eisenbud, and Dart – all Porsche specialty garages.

As you can see, the car is in very good shape. The body has a minor dent on the right front fender that you can't see in photos. The paint has been touched up- mostly on the car's nose and leading edge of hood. No rust! There are repairable dents in the side skirts where some dummy tried to jack up the car. A few areas of the leather seats bolsters are worn but not torn. The dash was cracked in 3 places, and has been filled and repainted to camouflage the repair. The engine compartment and trunk are very clean. The original tool kit, jack, and spare are included in the trunk.

A pre-purchase inspection was done by Eisenbud's and is included. Noted needs were a backfire "pop-off" valve, a clutch cable, air filter straps, a heater motor, Carrera cam tensioner upgrade, belts & service, and that the AC, window washer pump, and cruise control did not work. All were attended to with the exception of the AC, washer and cruise. The AC system is complete and installed should you want to put it back into service, as is the cruise control. These were not important options for me in a 911.

Eisenbud's suspected an oil leak from cylinder #6, but that was later disproved when Dart replaced the oil return tubes.

No head stud issues.

Most importantly, Eisenbud's did a cylinder leak down test, confirming that internally the engine is in good condition. Most cylinders had 2% to 3% leak down, with only one at 4%. Very good.

Multiple upgrades or new additions:

Pop Off Valve
Carrera Tensioners
Air filter Straps
Oil Return Tubes
Turbo Valve Covers
Bosch H4 Headlamps
Clutch Cable
Firewall Insulation Pad
Heater Backdate
Bilstein HD Shock Absorbers
Turbo Tie Rod Ends
Fuch Rims
Continental DW Tires – under 500 miles
Recent service included:

New Brad Penn oil
New spark plugs
New fan belt
New lower oil hose
Valves Adjusted
Bushings, brakes & brake lines inspected
Window tracks lubricated
Car leveled
Overall inspection for safety & reliability
The car runs and drives beautifully without issue. All gauges work, as does the stereo. Latest upgrades and service totaled over $6000 in parts and labor. It's really a fine 911 that I pass on without reservation. Please note that I will be traveling from 11/26 to 12/3. Payment by wire will be due during that time. Pickup may be scheduled for 12/3 or later.

Thanks for looking. Check out my feedback and bid with confidence.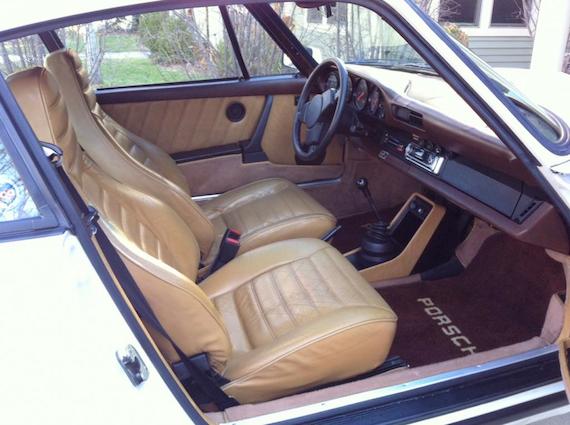 As has been noted on GCFSB and other forums, the SC is a great jumping off point for those interested in getting into a 911 for the first time. This particular one has had a host of important maintenance issues addressed. The one thing I would certainly check is to see if this has had the heat exchanger upgrade, as this is often a weak point on the SC. At $22,000, this is probably a little overpriced. Something closer to the $19,000 or $20,000 would be well bought.
Next up we have a Baltic Blue 1989 Carrera 4 for sale in Montana, which represents the first year that four-wheel drive appeared in any 911.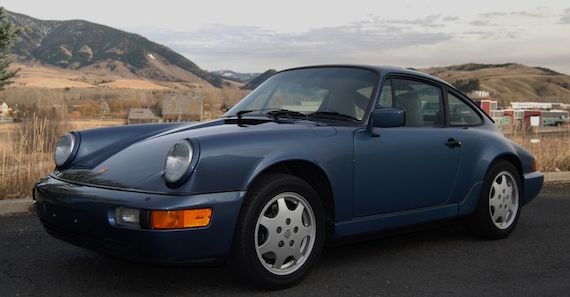 Year: 1989
Model: 911 Carrera 4
Engine: 3.4 liter flat-6
Transmission: 5-speed manual
Mileage: 112,226 mi
Price: $19,999 Buy It Now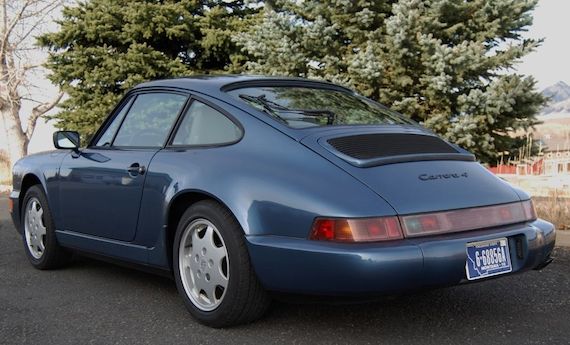 Up for auction a stunning 89 C4 Coupe, Baltic Blue over Cream leather. Extremely desirable leather sport seats. Car is in excellent condition cosmetically. Recent A/C and power steering service. Car runs and drives excellent. This is recent purchase but my dream Porsche just became available recently and I have run out of garage space so this one unfortunately must go to a new owner. PCA member owned, 10 year service history. Mechanically car is not perfect – I recently had a power steering hose changed due to a leak and there is still fluid seeping from pump and pump will need to replaced. Car drives fine but this will require attention at some point. Additionally car does leak some oil. Car is being relisted due to non payment from the winning bidder, please do not bid unless you intend to purchase.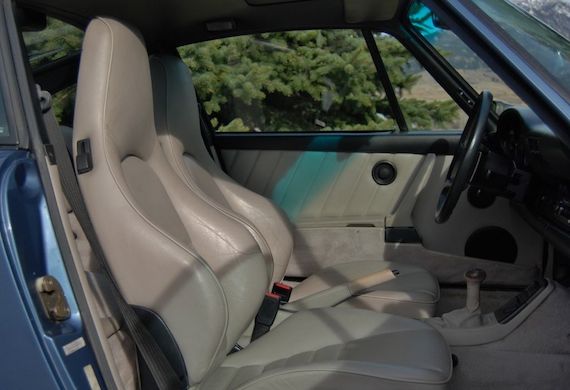 Buying the first year of any new model is always a risk, but these Carrera 4s seem to have held up OK. With 964 prices on the rise, the asking price isn't too out of line for what you are getting: a coupe with a manual transmission and reasonable miles for the year. For those living in the colder regions, this C4 might just be the trick to enjoy sports car thrills year round.
-Paul