Warning!
This post is in our archives. Links in this post may have been updated to point to similar cars available to bid on eBay.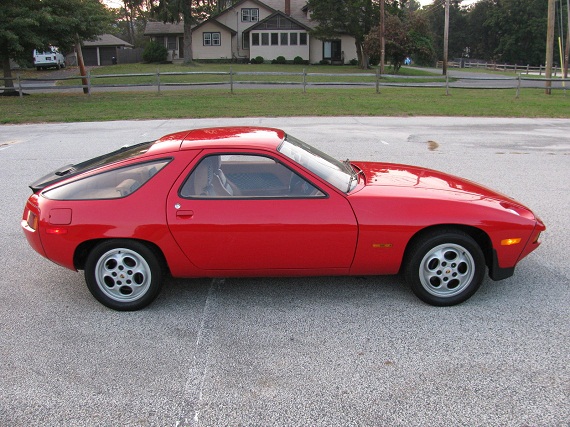 Back in November, I wrote up a trio of German luxury coupes in the 10K Friday "Big Coupe Off". While the "smart" money thought the Mercedes-Benz was the best deal of the three, the car that captivated me was the early Euro 5-speed 928. Clean in look and design, the 928 still looks fresh today and while it isn't as popular a model as the 911 it has a devoted following and an even greater fan base. Most of those fans, though, are fearful of the 928 maintenance stories. If that alone isn't enough to scare them away, many that are affordable have fallen into disrepair due to the higher running costs. As such, the 928 presented a dilemma in that particular showdown; it was the best looking, it looked super clean, but it had needs and needed mechanical sorting. That seems to be the conundrum of the 928; buy one that is very sorted for a higher price, or run the tables on one that may turn into a money pit.
As with many of the posts we write up here, there are plenty of tire kickers and internet-cash-speculators who are happy to throw down with little knowledge of what actual ownership would or wouldn't entail. I was a bit surprised then to see someone join the discussion on the Big Coupe post with the message that they were the brave soul who bought that particular 928. Did he know something I didn't about the car, or was he on the verge of bankruptcy? I had to know, and the new owner Jim was kind enough to share his experiences with us. Enjoy!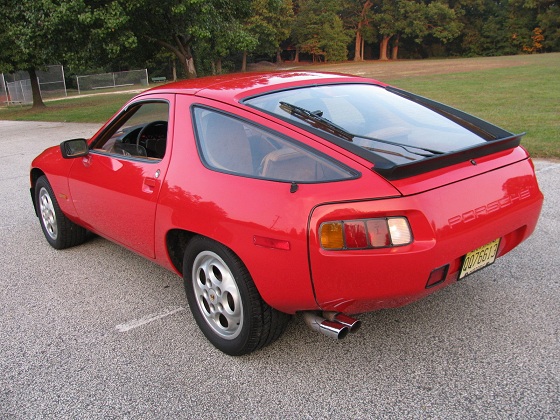 GCFSB: Was an early European model 928 your goal, or just a bonus to find?
Jim: Typically, I look for 'Euro' models. Early 928s ('77, '78, 79) possess an inherent purity with a direct link to the original design. In particular, I appreciate the purity of the Euro models having difference elements than US models – 8" H4 headlamps and no rear bumper overriders, for instance.
Porsche built near 500 RoW 928s before US production started. So, I prefer early serial numbers due to their rarity in the US. This one is a late '78 build, so it interested me for different reasons. There were many running changes to the 928 between '77 & '78, and having a later build gives me an opportunity to assess these differences and improvements.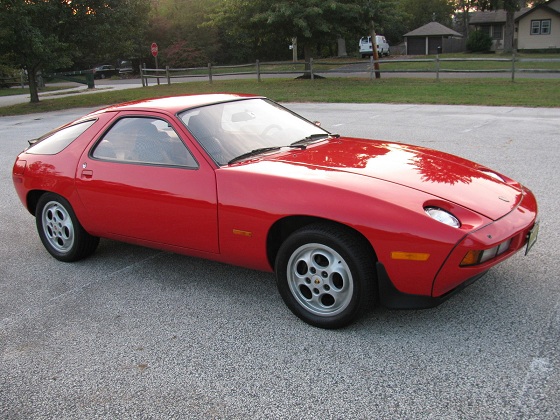 GCFSB: The car appeared in good condition in the photos, but it was said to need mechanic sorting. What amount of mechanical work does it need and did this concern you at all when purchasing?
Jim: Most important to me is that the engine spins and transmission shifts – check. Beyond that, I assume the typical mechanicals of a 36 years old 928. My experience is they all need the similar service – having less to do with miles and more to do with age.
For instance, when these early 928s aren't driven much, the fuel system can suffer. So first I inspect fuel delivery system, then drain/drop the tank and replace old rubber hoses.
There are mile-related items which are good to see in the service history. Clutch, brake pads/rotors, etc. may have be done 20 years ago, but if they've only seen 10K miles of duty, all the better. It's always nice to find big-ticket items with light use.
In the case of this 928, I'd consider it very typical but wanting for a better service history. Was I concerned? No, it was expected.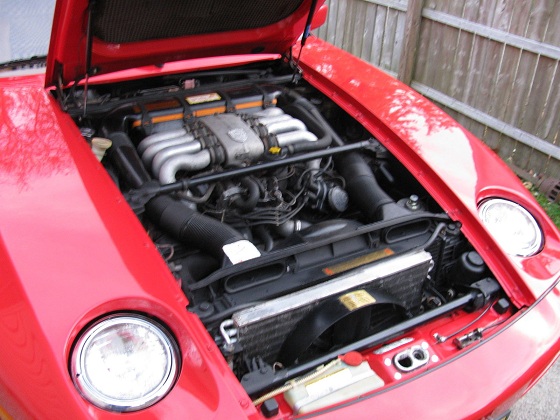 GCFSB: Were there any surprises, good or bad?
Jim: This 928 had been retrofitted with 'S' model spoilers. Originally, it came without them. I was pleased to find they were installed with little impact on the body, which made it easy to return the car to its stock configuration.
Another pleasant surprise was original wiring wasn't butchered along way. Granted, I removed a pile of additional wiring (which is typical), but it was all tertiary, thankfully.
This car saw some road use in the northeast, and as such had experienced some salt corrosion. Keep in mind, the 928 was double hot-dipped galvanized, so we're not talking about Karmann Ghia-type concerns here. But it affected the original finishes, which will need to be addressed during restoration.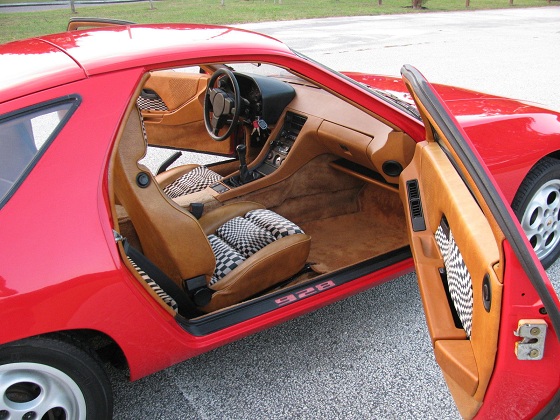 GCFSB: Now that you have this neat 928, what are your plans?
Jim: I plan to restore it. It's a very striking car that has a lot going for it! It needs a good going-over, and when it's done, will be an excellent driver's Porsche.
Mechanicals will be addressed, to include an engine refresh. Interior will be buttoned-up, and I may replace the carpet with black Sliverknit. Paint will be restored and improved where needed. The car will be returned to stock as close as possible (it's not far from stock to begin with).
Ultimately this car will go back on the market. My plans is to continue to elevate the early 928 market by offering nice and reliable 'driver' examples. The key with this one is to highly improve it while keeping to a budget – granted a very fair budget. To make this happen, the car will be offered at a premium. Premium car, premium price. Biggest question is how will the 928 collector market react? With a strong desire to elevate the appreciation of early 928s, there are risks involved. However, it is clear to me we have a lot of momentum, and we must keep pushing on.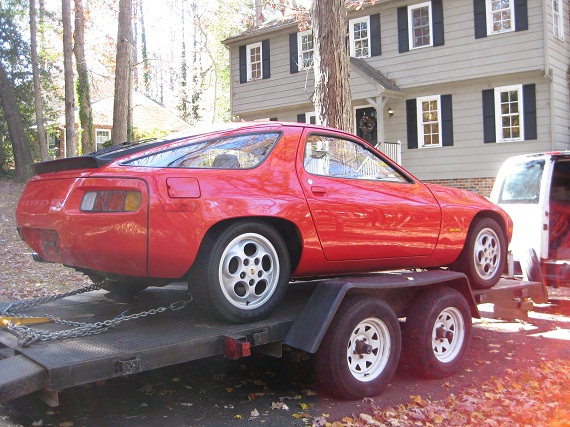 GCFSB: Do you have any other cars in the garage?
Jim: Too many, if that's possible! There's a '77 Euro client car next-up for restoration. Also, you'll find the oldest pre-production 928 ever built. It was press car and Weissach test vehicle for Porsche, ca. '77-'79.
At my Father's farm, there's another pre-production 928, the 6th one ever built. Also a press car, it holds a very rich pictorial history. Currently going through a long-term preservation restoration. Lastly, an '87 S4 5 speed in factory pearl white metallic. This one will go on the market next spring.
Always looking for more, because I'm just that crazy!
GCFSB: Jim, thanks for your time! You run a 928-themed business – can you tell us about it?
Jim: Here's an excerpt from the front page of my website, 928 Classics:
Dedicated to the restoration and preservation of your classic Porsche 928.
What this means is I have a strong passion and desire to preserve and elevate the early 928 (77, 78, 79) into the classic status it deserves, given its significant place in Porsche history.
928 Classics is a client-based business, and all you early 928 owners and your cars are my clients. It's my strong goal to be involved with as many as I can get my hands on, and I'm prepared to help you with your 928 restoration project.
I'm very excited about the future of our cars, and look forward to serving you.
Jim Doerr – Owner, 928 Classics
Do you have a success story you'd like to share with us? Send us an email at germancarsforsaleblog@gmail.com. If we select you we'll feature your car on Facebook!
-Carter