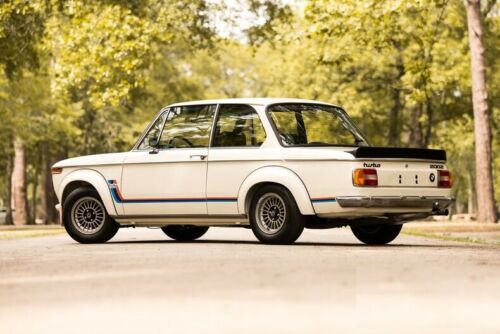 The 2002 Turbo is not the type of car that you typically 'roll the dice' on. With asking prices for many at or over $100,000 today, they're one of the established royalty of the storied halls of BMW. The KKK turbocharged slapped on the M10 resulted in a Corvette-killing 170 horsepower in the mid-70s. This was cutting-edge technology as one of the first turbocharged production cars and required the efforts of BMW's Motorsport division to pull it all off. With just 1,672 produced, they're rare as proverbial hens' teeth too.
Yet here is a claimed example that has been restored and is being offered at no reserve, with bids sitting at just $13,100 at time of writing. Is this the deal of the century, or is something amiss?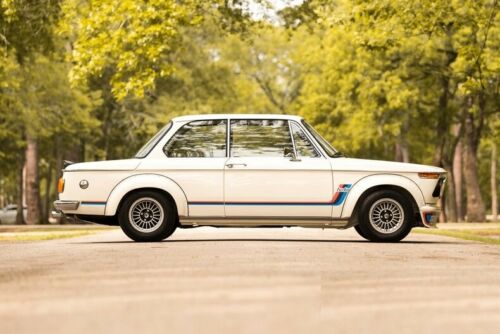 Year: 1974
Model: 2002 Turbo
VIN: 4290488
Engine: 2.0 liter turbocharged inline-4
Transmission: 5-speed manual
Mileage: 51,000 mi
Price: No Reserve Auction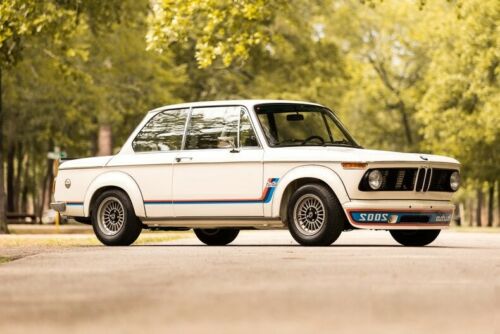 Retains its numbers-matching engine and is equipped with the highly desirable 5-spd (dogleg) manual transmission ,Entering restoration as a very solid, complete, matching and honest example, the Turbo would receive a meticulous complete nut-and-bolt restoration to concours standards over the course of a year. Aside from the gorgeous cosmetic finishes it now displays, the 2002's mechanical and electrical components were fully addressed, including new engine internals and wiring. This 2002 fully exemplifies quality craftsmanship and panache as certainly the finest 2002 Turbo we have ever seen. The BMW comes complete with original Owner's Manual, Turbo Supplement, BMW European Service Directory, 1974 German Service Directory and Warranty Booklet in vinyl folio, Model Repair Book, BMW Classic Certificate of Authenticity, Original German Title Copy
This particular Turbo has yet to be concours shown or vintage toured and will surely provide abundant opportunities for its next caretaker to enjoy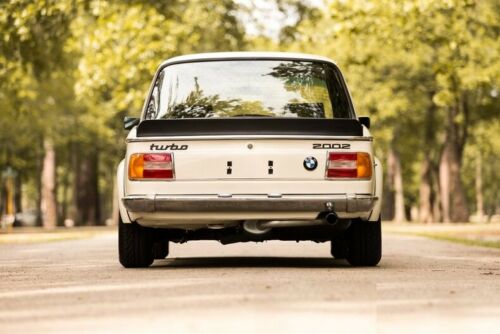 If you're clever, you've already noted one problem – 2002 Turbos were all produced starting after 1974, making the '1973' hard to claim. There were 12 pre-production '73s, but it's unlikely this is one of those cars. But it's not the first time I've seen one claimed to be a '73:
So, a search of the VIN revealed that this car does appear in the sequence for 2002 Turbos. The site I checked lists it as a '74. Strange, right? But more strange is the apparently lack of detail. The description almost seems intentionally vague or written by a foreigner. There are no close-up shots of what appears to be a beautiful car, but a few things stand out – first, the reversed 'obrut' decal was properly only fit to early cars and that matches the side-exit exhaust, which was moved to the center on late examples. Also, the Alpina turbine wheels – while a great match – are technically not correct and it's strange that they're not mentioned when the optional 5-speed manual is. There are no underbody, underhood, or interior shots (or link to a gallery) provided. In true 'Catfish' style, I reverse searched a few of the images and while one did pop up on a few Russian sites I was reticent to click on, most were not hits.
So is it worth a roll of the dice? Well, if it's real, it's thoroughly a steal right now. I can't believe anyone would put this car up for no reserve without proper documentation, though. The restoration alone should have cost a minimum of several times the current bid. This could be a winner, but before you bid read up on eBay's buyer protection rules…
-Carter