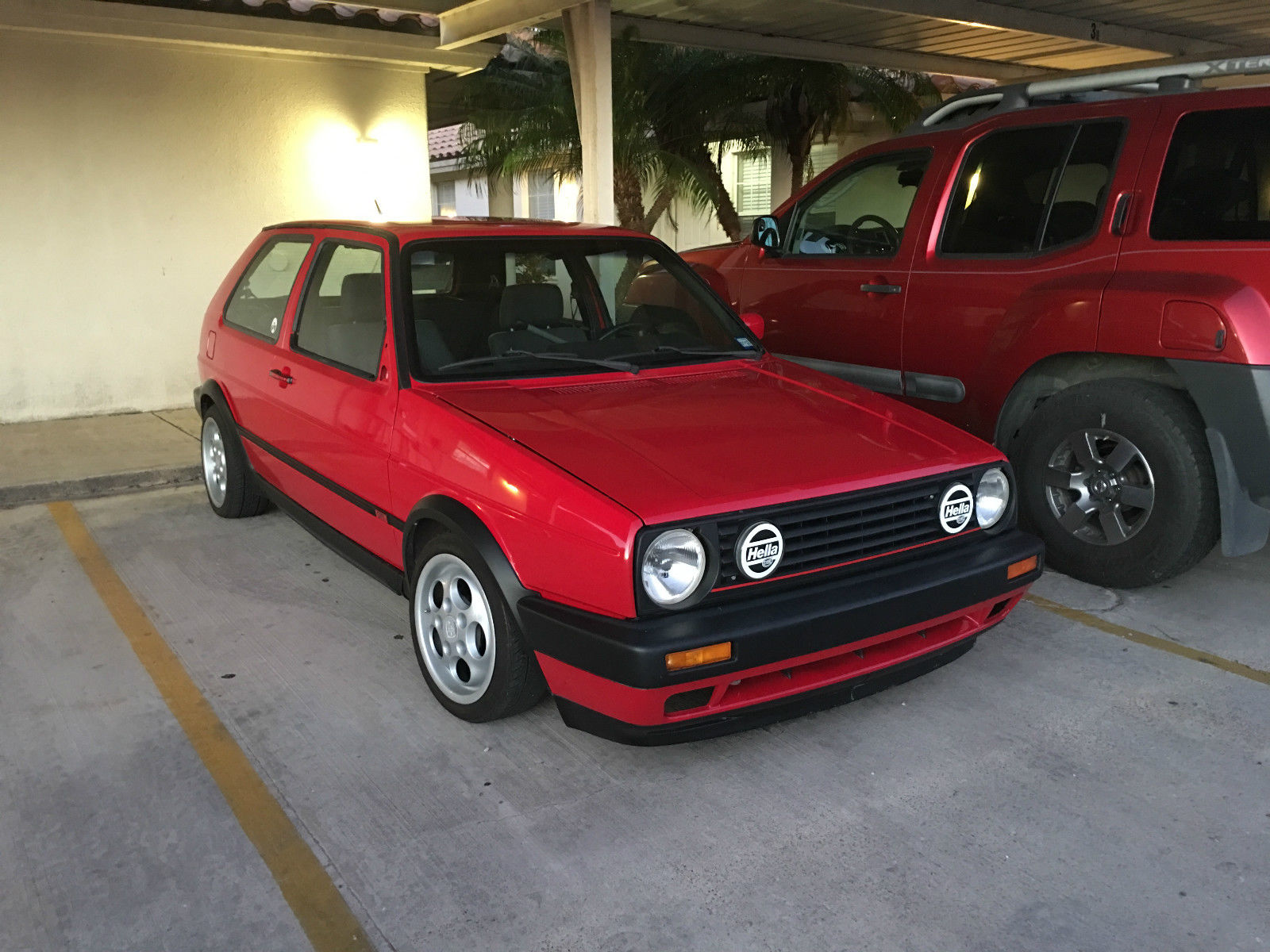 I know what you're thinking.
"Great", you're saying, "Carter wants to look at another shitty swapped Volkswagen. Pass. When will he get over this?"
Admittedly, I have looked at quite a few hot hatches recently. There was the A1 GTI with an ABA 2.0 swap; subtle, and clean, but certainly not original and that hurt the value. Several notches up from that was the repeatedly for sale 1977 Rabbit with the 2.8 24V VR6 swap – neat and generally clean, but again a bridge too far for many. Then there was the ultra-clean and fully custom 3.2 swapped Golf; cool, but clearly not a daily driver candidate. So, here we go again – another swapped Golf. But, this one has a bit of a twist…is it worth a roll of the dice?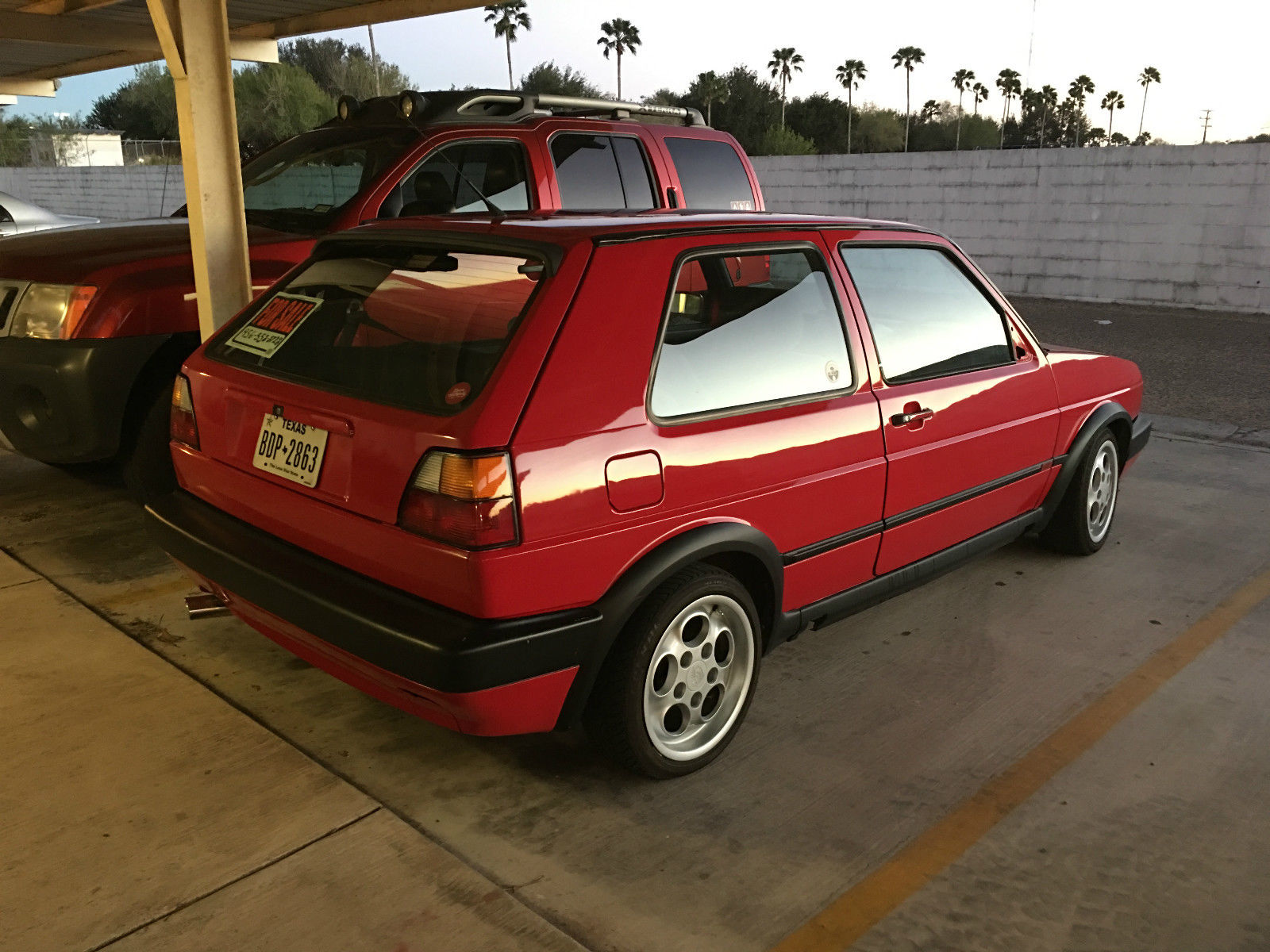 Year: 1992
Model: GTI
Engine: 1.8 liter inline-4
Transmission: 5-speed manual
Mileage: 115,000 mi
Price: $3,500 Buy It Now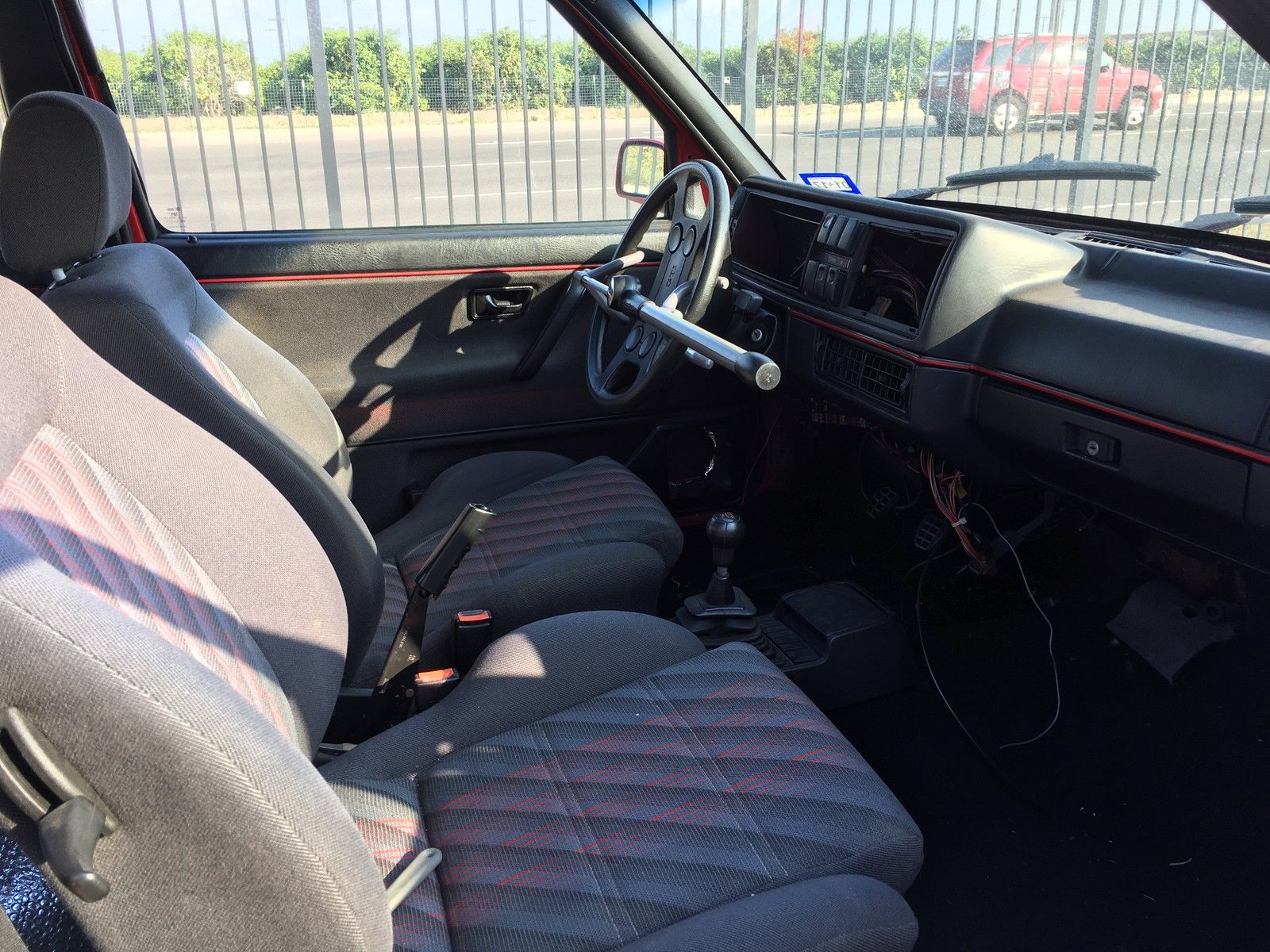 Originally 8V, now with 16V
Manual

Rebuilt motor
New paint, Porsche wheels, Techtonics tuned, full Magnaflow exhaust
I will also throw in European dashboard and spare Porsche rim

Used as a daily driver for the last year. Now I need a 4 door to transport my son to school next year.

Issues:
Left side taillight sometimes doesnt work
No AC
Interior is only thing that needs to be finished
Some small dings near driver side door
Motor raddels a bit at idle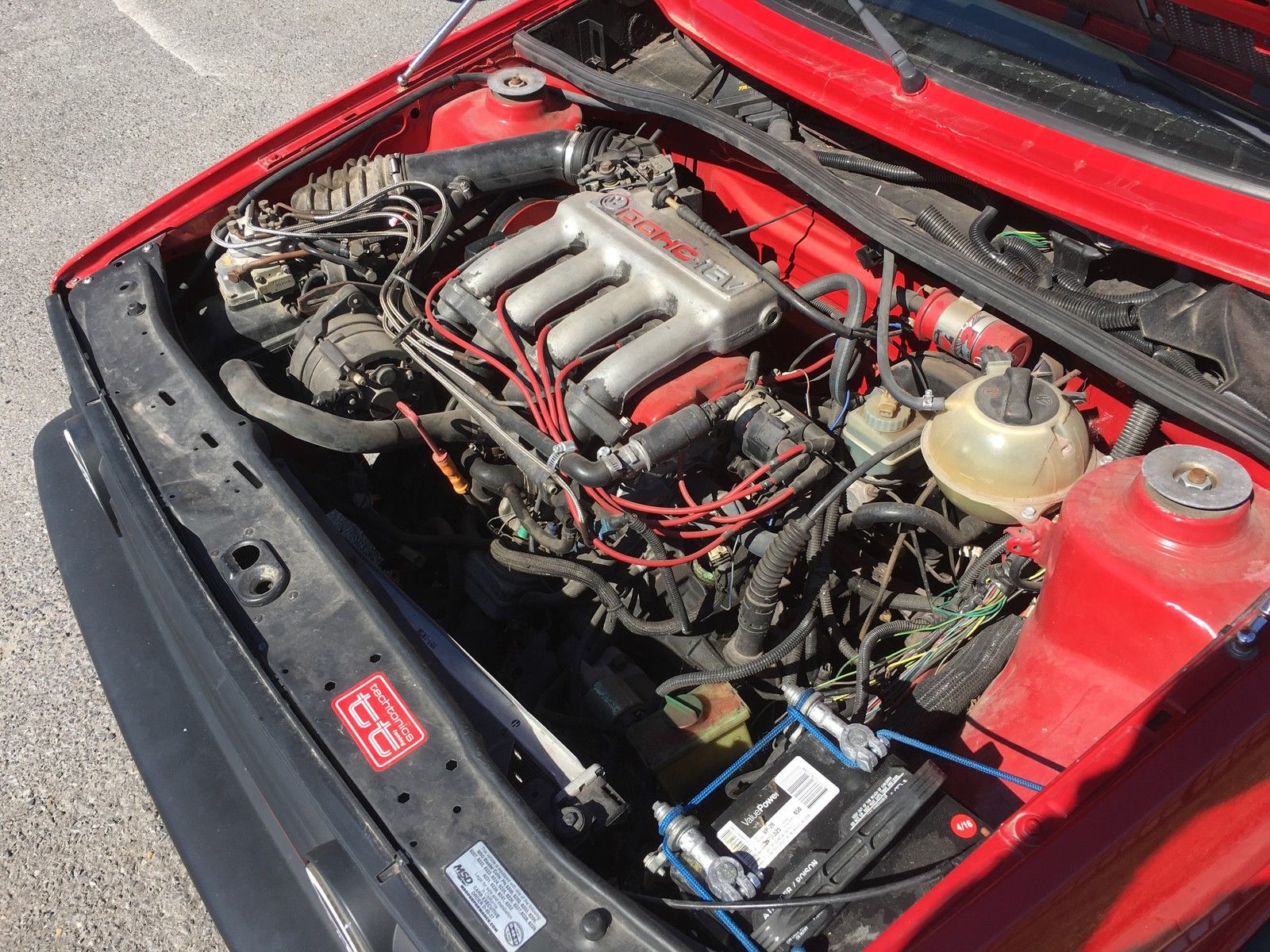 Okay, first off – this GTI sets itself apart by being an actual GTI base, although it's an 8V rather than a 16. That meant the flares weren't quite as wide and some minor badge differences, but otherwise the exterior generally appears to be clean and original in Tornado Red thanks to new paint. The pictures don't get close enough to see the job in detail, but the notoriously expensive LY3D paint – if it's the original shade – looks good from a distance. The Hella covers on the look racey even if they're not correct, though the grill is for the model. It appears the fog lights have gone missing, and in at least one photo it seems that the front bumper isn't particularly well attached – typical for the model. Missing, too, is at least one of the jack point covers on the rockers and the passenger mirror. Under the hood, the car now sports a 16V motor, though it's not clear if it's the proper-for-year 2.0 or 1.8. There isn't a huge power difference between them, but there is a tremendous amount of bragging rights for having the "2 Liter" under there. But the choice of motor is period correct, if admittedly quite unusual these days. The Porsche wheels are a bit over the top, but while not listed should just be on adaptors that can be sold with the Phone Dials for enough money to get correct replacements. The Techtonics exhaust, while not the greatest units made, are quality and good sounding pieces. The car looks to be lowered, as well, but it's unclear what suspension is used.
Inside is where there needs to be a fair amount of wiring and dash work completed, along with trim like the sunroof panel. However, the original (albeit non-Recaro) seats are there front and rear and look good. Overall, I've seen much worse presentation on a Mk.2, but there's also very little information to go on and things like the "raddel" in the motor could be anything from a loose heat shield to an imminent failure of the engine.
But here's the thing. Though it's not original and has needs, these are easy cars to work on with plenty of support and parts available. They're cheap, too, unlike the big-buck items on some Mercedes, BMW, Porsche or Audi products that you have to rebuild. There are no fancy computer-controlled or hydraulically activated systems to fail (outside of normal engine and steering functions). And it's gotten hard – as well as extremely expensive – to buy a real 2.0 16V GTI. The $3,500 "Buy It Now" wouldn't even cover the cost of a quality paint job for most cars. In this case, though it's not original and may be a bit of a basket case, I can still see some value in this package, which if completed could really be a great looking and fun driving hot hatch.
-Carter