Warning!
This post is in our archives. Links in this post have been updated to point to similar cars available to bid on eBay.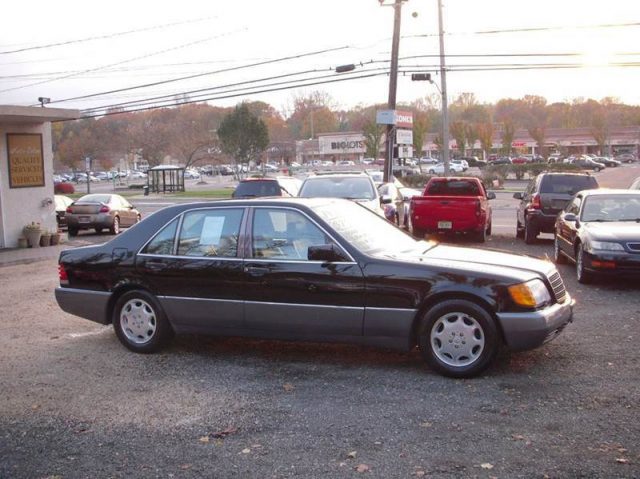 New Jersey: Strip malls, used car lots and Bon Jovi.
Somehow these things lead me down a convoluted path to talk about a 1994 Mercedes-Benz S500. What's the connection?
From the title, you'll know of course this is not just any W140. It is a W140 once owned by Jon Bon Jovi, and now it is for sale in New Jersey. At a secondhand used car lot, across from a strip mall. Bingo!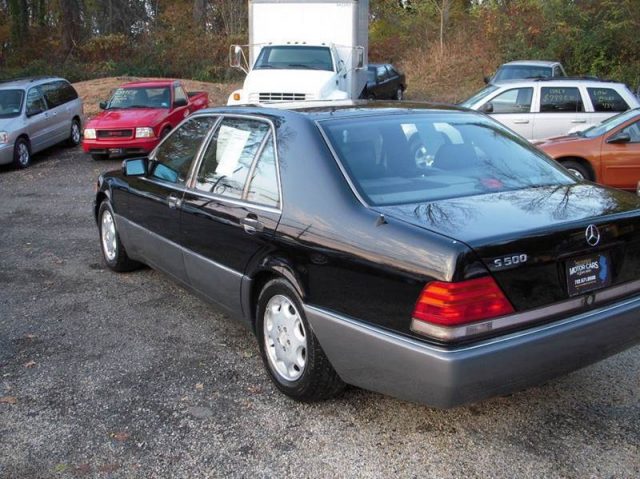 Year: 1994
Model: S500
Engine: 5.0 liter V8
Transmission: 4-speed automatic
Mileage: 83,148 mi
Price: Auction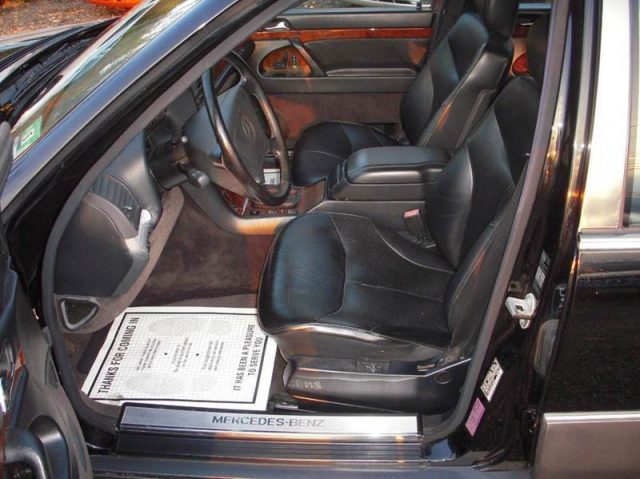 Here's the thing……Johnny used to work on the docks…Union been on strike (since the election) he's down on his luck… its tough….So tough, he has to sell Bon Jovi's personally owned Black on Black S-class Mercedes! I've heard a good Mercedes is like bad medicine and bad medicine is what you need. Its got a healthy V8 engine that is like a little runaway on the highway. Imagine cruising around in Bon Jovis ride?! At this price Gina can work at the diner all day and afford it maybe with a co-signer from her boss she takes home for love. The car looks like a bed of roses with black on black….the only way a rock star would ever lay his hands on it. This ain't a love song, its an opportunity of a lifetime to own a car owned by one of the most iconic rock stars.. EVER. Its your life…its now or never, you ain't gonna live forever… but hurry up, this car will be gone in a blaze of glory. Email me with questions or leave me a contact number, but they must include Bon Jovi lyrics or you will give ebay a bad name. The car is 100% inside and out. Keep the faith I've been a seller for 11 years working for a dealership in business for 39 years!! 100% positive rating. Car is sold as-is and "because we can" we can arrange delivery (for a fee) if needed. Rates vary by location but most places in USA are around 500. Thank you and happy bidding!!!! Rock ON!!! Check out our other cars on sale here on Ebay!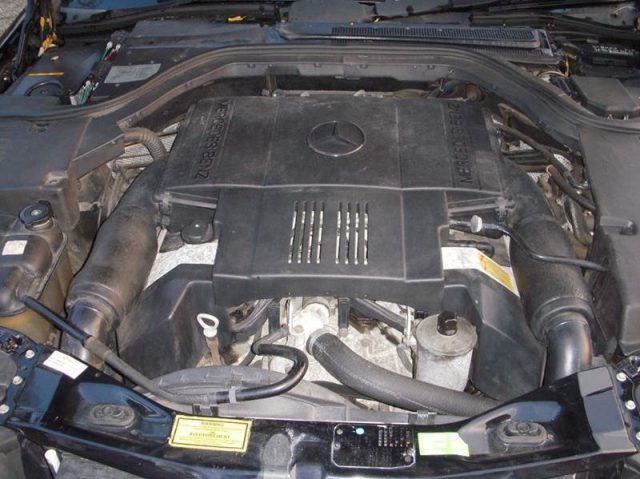 At first when I saw this listing I thought the seller was super serious about playing this S500 up to be some kind collectors item since Bon Jovi did at one time own this car. But when I started thinking about, it seems to be he's really trying to have a little bit of fun with the fact that he is in New Jersey with this car. The lyrics were clever even for someone who isn't a giant Bon Jovi fan like myself. You can laugh at it and get a chuckle without having the full band catalog memorized. Come to think of it, does anyone have the full band catalog memorized?
What this seller is serious about I guess is the price. A $9,999 opening bid is awfully optimistic for a 1994 S500 even if it does have under 100,000 miles and was graced by one of New Jersey's favorite sons. This looks like a classic "turn and burn" "Blaze of Glory" detail job where they make the car look as shiny as possible with a quick buff and generous amount of tire shine. This car is missing one of its lower front grilles and something is going on with the shifter surround wood. It also has no mentioned of any maintenance records or repairs. These cars are pretty stout, but they still aren't something you should dive head first into without some kind of documentation. Especially not for $10,000 or more. Plus, there's a distinct chance your friends will be laughing at you when you find the original sales receipt for a Mr. JoHn Bon Jovi. So while I think it's cool Bon Jovi had a W140, I'd be doing a little runaway from this one.
– Andrew