Almost every Mercedes-Benz E320 Cabriolet I look at falls into the category of a really nice to exceptional example of one. This makes sense as a the W124 Cabriolet was an extremely expensive car when new in 1994 at $79,000 that equates to about $132,000 in today's money. I told you these were really expensive. As a result and maybe even a little bit surprisingly, people took care of these cars if they held on to them past the normal three to five years from new ownership cycle that cars are usually subjected to. I'm sure that had a lot to do with the W124 Cabriolet not following the same deprecation curve as almost every other mass-produced post-war Mercedes in history that results in poor Craigslist postings and/or time spent at a BUY HERE PAY HERE car lot with four mismatched tires. Unfortunately, this 1994 up for sale in Georgia seems to have suffered that fate.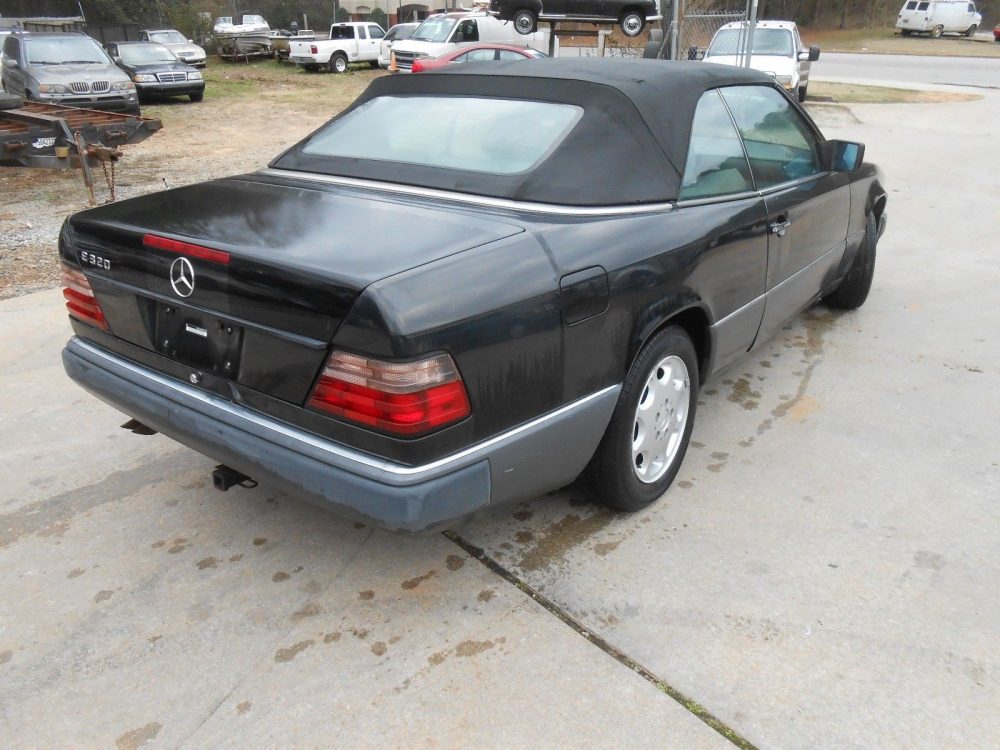 Year: 1994
Model: E320 Cabriolet
Engine: 3.2 liter inline-6
Transmission: 4-speed automatic
Mileage: 194,847 mi
Price: $5,995 Buy It Now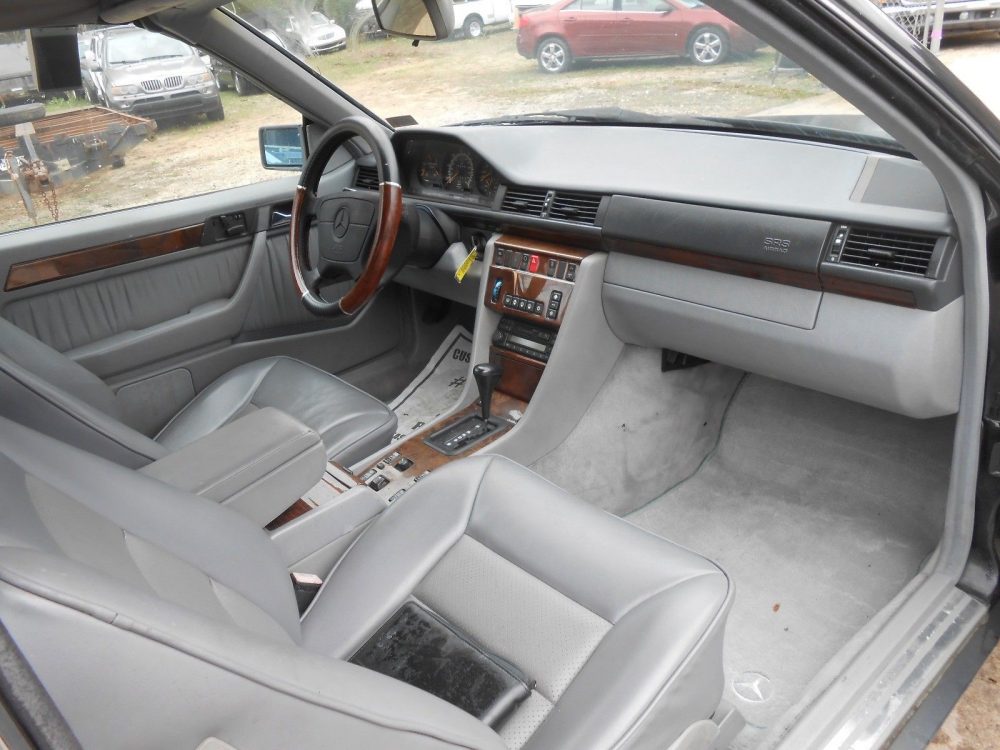 sweet classic. Soon to be a collectible. Normal wear . engine and transmission hum beautifully . top works as it should. AC / Heat. May need a paint job soon. Car has been pampered. Road Ready, crying to go to the Beach! Please visit us at our Anchor eBay store : http://stores.ebay.com/sevenseasauto. We can and will assist buyer in transporting this vehicle to anywhere in the US or arrange for global shipping to most countries in the world; provided that the particular port of entry will accept the the lawful entry of this vehicle. International Buyer is responsible to ensure that port authorities of receiving country does have any restriction regarding make, year make, model, or any other issues..

In addition to full payment of the car, the buyer is responsible to pay all costs involving any transportation or overseas shipping, and any desired insurance coverage acquired.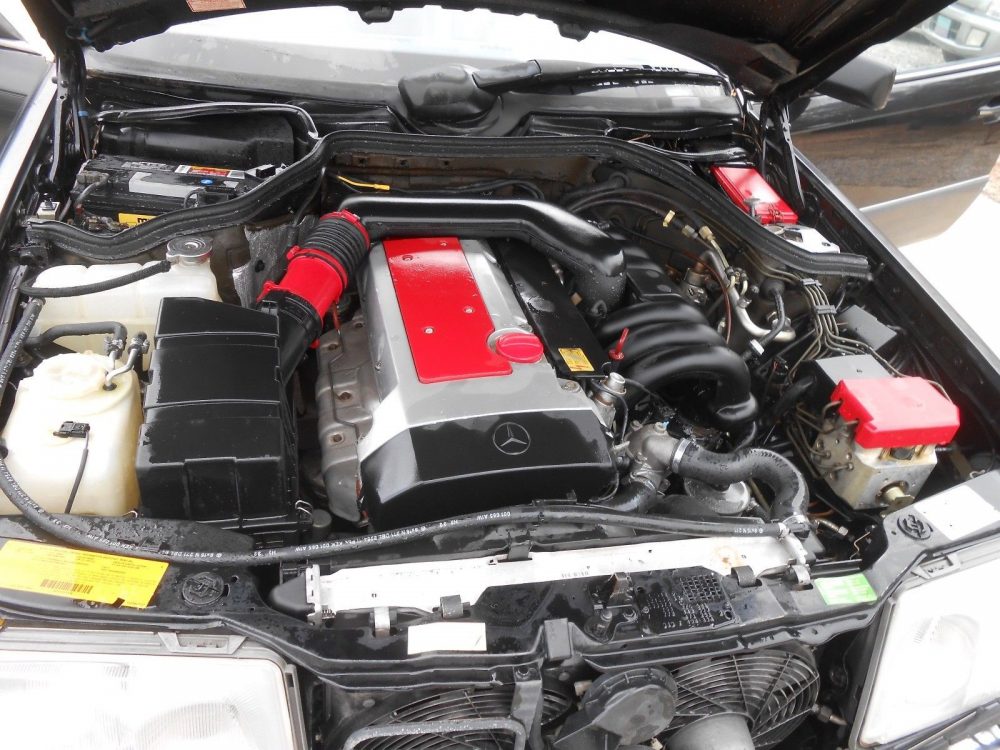 As you can probably tell in the photos, this car has a lot going on. The reason it probably is in the state that it currently sits is because of the accident history and resulting reconstructed title. Once that comes into play, the car becomes a little bit of a black sheep and stuff like this happens because the value is suddenly reduced by a good amount. This is how you end up with red oil caps and fuse box covers. The paint looks to be faded pretty severely as well as the bumper moldings. The rear has an inconvenient dent that matches up with a rusty exhaust and a tow hitch of all things. I have no idea what you'd be towing with your E320 Cabriolet, but that isn't something I want to see if I was looking for one of these cars. It isn't all bad news as the interior looks to be in decent shape for nearly 195,000 miles. I would have bet a lot of money when I first saw this car from the outside that everything in the interior would have been haggard and the radio had suddenly turned up missing, but not the case. The soft top seems to be rip-free and functioning although I'm not entirely sold on it being in 100% health based on the rest of the car.
At $6,000, I first thought this was a good deal considering a nice example of one of these sells for more than double that price. But then I had some second thoughts. If you wanted to just drive the wheels off this thing, $6,000 doesn't seem all that bad. Do you want to try to bring back some of its former glory? Maybe pass on this one. I think I'm growing tired of projects and always chasing problems or something that needs fixing and just want to buy a car that is "done", so to speak. All these little things add up really quick and when you start adding in big things like paint, the money also adds up really quick. This car might make sense for someone, but if it were me, I'm saving another $5,000 and hoping I get lucky with someone who really wants to sell their nice example.
– Andrew