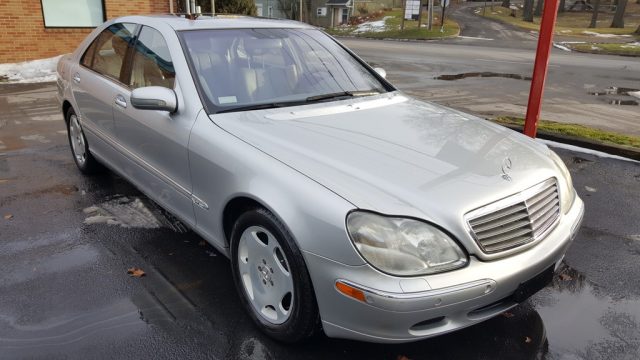 Very rarely do the fine people at Mercedes-Benz perpetrate a major mistake. But when they do, oh boy. Maybe it's just the nature of the beast of car manufacturing that when mistakes do happen, it's usually of grand proportion. Today's car, a 2002 S600, is one of those mistakes. It's not the sub-par build quality and lack of longevity that makes this car an absolute nightmare, it's what is under the hood they makes this W220 almost radioactive to any buyer.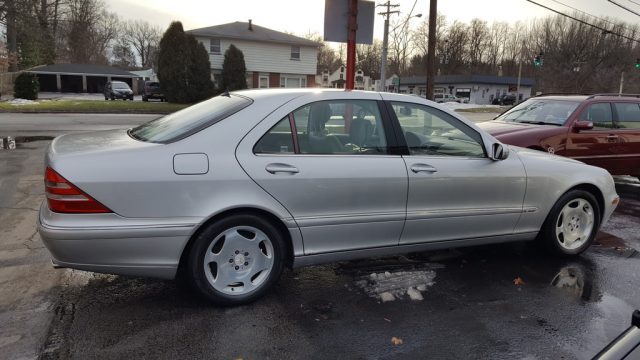 Year: 2002
Model: S600
Engine: 5.8 liter V12
Transmission: 5-speed automatic
Mileage: 138,599 mi
Price: Buy It Now $3,445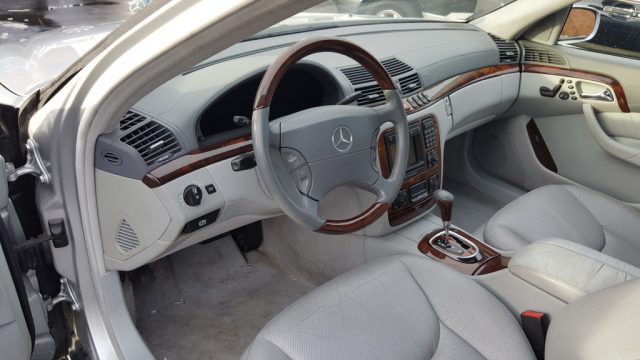 2002 S600 Mercedes that runs and drives but has an oil leak from the top of the motor in back.  The motor has 389 horsepower. It delivers it very smooth. The transmission shifts so nice through all of the gears. The wheels are correct factory S600 wheels wrapped in as new Michelin tires. The brakes stop this heavy car easy. The exhaust is all in good order. The battery works just fine and is the big battery. The car goes down the road so smooth. The inside is loaded up with heated, cooled massage front seats, wood all over the place, Suede headliner, leather dash, steering wheel. Heated power back seats with lumbar. The navigation and Bose system is great!!  The car has a clean clear title in hand ready to transfer. No extra fees in my auction. The 2 coil packs and the set of xenon headlights are worth $3000 alone!! Make me a fair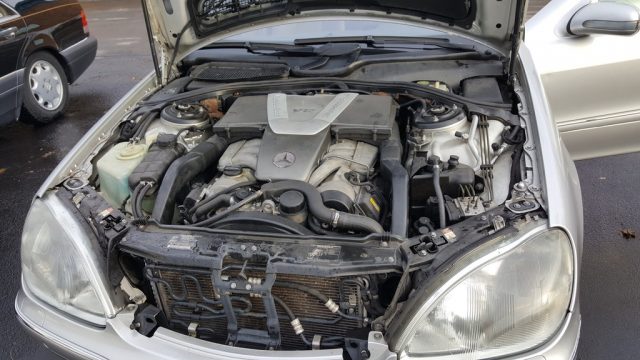 This problem with this W220 is the 5.8 liter M137 V12 engine. There is a reason why this engine only lasted for two years in the United States before moving to a 5.5 liter twin-turbo M275. The M137 is notorious for out of round cylinder walls and oil fouling basically making the engine a giant paper weight. The excessive blow-by oil fouls all of the downstream oxygen sensors. So you say, "what's one or two O2 sensors?" Except there are eight on this S600 which adds up to a total cost of $1,600. What if you damage the cats too? There are six of them at a cost of $8,000. At this rate, you'll be living on the street with a bunch of real cats.
For this specific S600, the seller comes out and says this car leaks oil from the top of the motor towards the rear. This the dreaded M137 oil cooler issue. There is a long metal plate in the middle of the oil cooler. You need to access this to install new o-rings to fix this leak before you fry your transmission control unit with hot oil also turning the transmission into a boat anchor. The oil leak isn't something minor when this happens, it goes from a few drops to a quart rather quickly. This job doesn't sound so bad until you hear that you need to pull the heads to access the oil cooler. It's only a $350 part but the killer is the many many hours it takes to pull the heads on a Mercedes V12. This entire repair basically starts at a few thousand dollars and only goes up if they find vacuum or breathers hoses that need replaced.
So should you buy a reasonably clean 2002 S600 with runs and drives just fine for $3,500? Of course not! You are signing up to spend thousands of dollars and be potentially be left with parts and scrap value once something catastrophic happens. If I was forced to buy own this car as-is, I would drive it until the inevitable happens then start cannibalizing it, because there are plently of rusty W220's out there looking for parts.
– Andrew