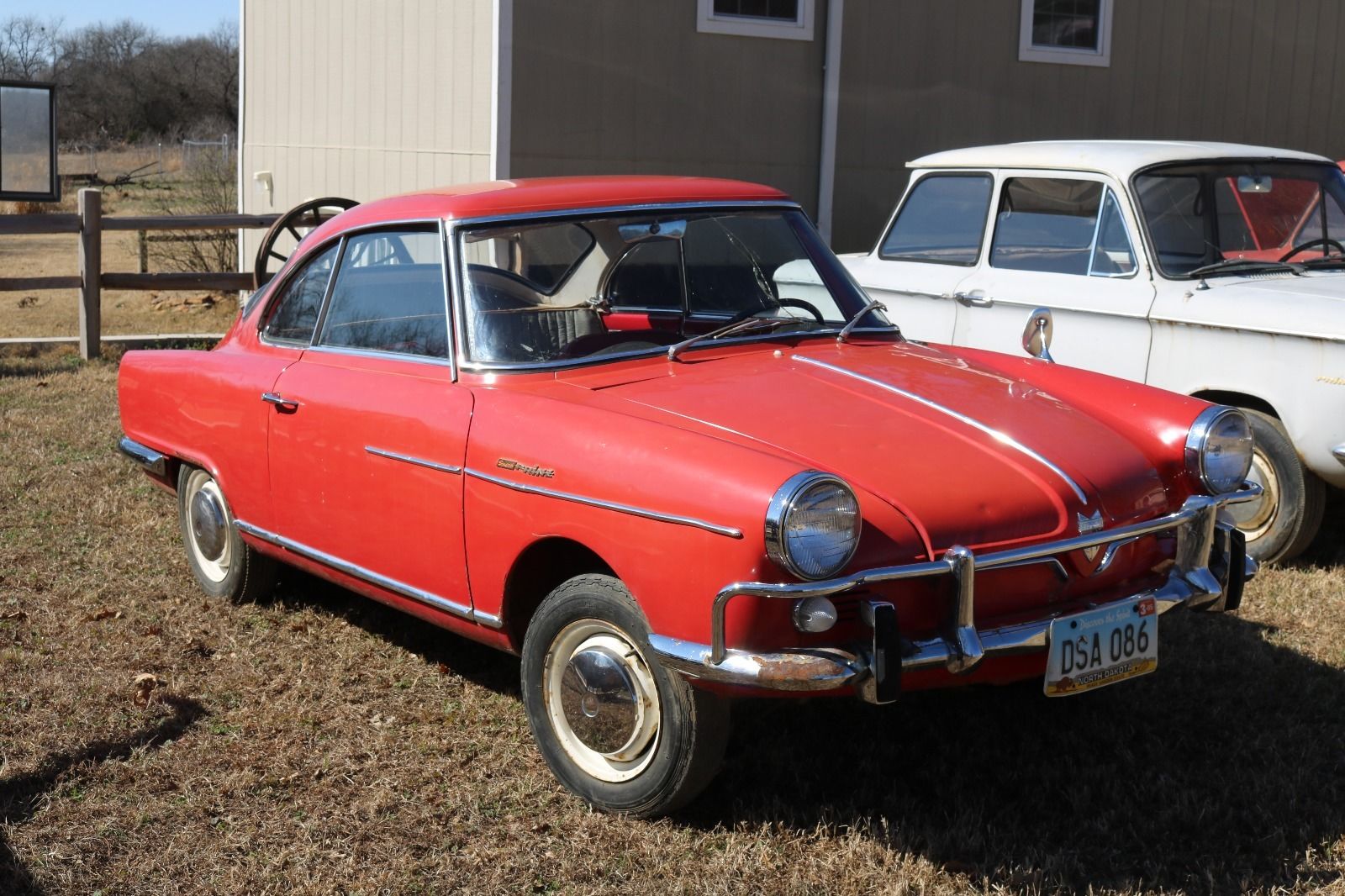 With the burgeoning economic boom of the late 1950s (Adenauer's 'Economic Miracle' in West Germany), many companies tried to capitalize on the success of the middle class by introducing swankier, more stylish versions of their economic models. The hope was that these cars would be expressions of wealth and signature models. To greater or lesser extent, the three that were developed around the same time – Volkswagen's Karmann Ghia, BMW's 700 Coupe and NSU's Sport Prinz – were all relatively well received in the marketplace, though of the three only the Karmann Ghia had mass appeal. That was interesting, as the Sport Prinz offered a slightly different take on rakish Italian lines with pedestrian German underpinnings. Introduced for 1960, the Sport Prinz was built on the Prinz III chassis, a diminutive, air-cooled rear-engine inline-2 economy "sedan". To take the Prinz upmarket, like Volkswagen NSU turned to Italy. Instead of Ghia or BMW's choice of Michelotti, though, NSU enlisted famed Bertone in Turin and the designer Franco Scaglione. The resulting design was significantly more dramatic than the Prinz, with long overhands, a swoop roofline and tail fins hinting at greater GT speed. As with the others though, the Sport Prinz offered no performance gain, but at least came to market slightly under the price of the more famous Karmann Ghia, at around $2,400 – top for the NSU lineup in the early 1960s.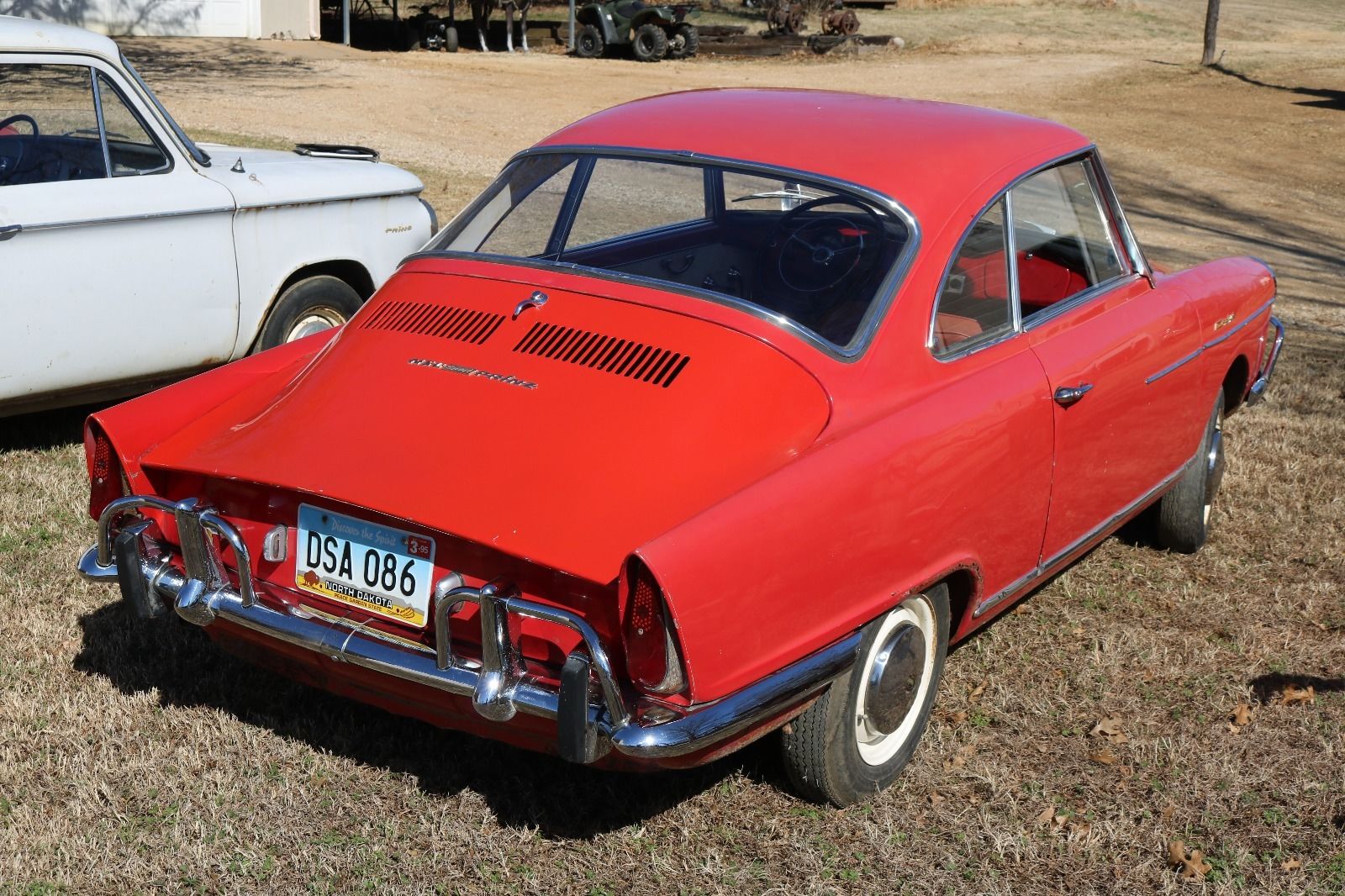 Year: 1965
Model: Sport Prinz
Engine: 0.6 liter inline-2
Transmission: 4-speed manual
Mileage: 39,609 mi
Price: Reserve Auction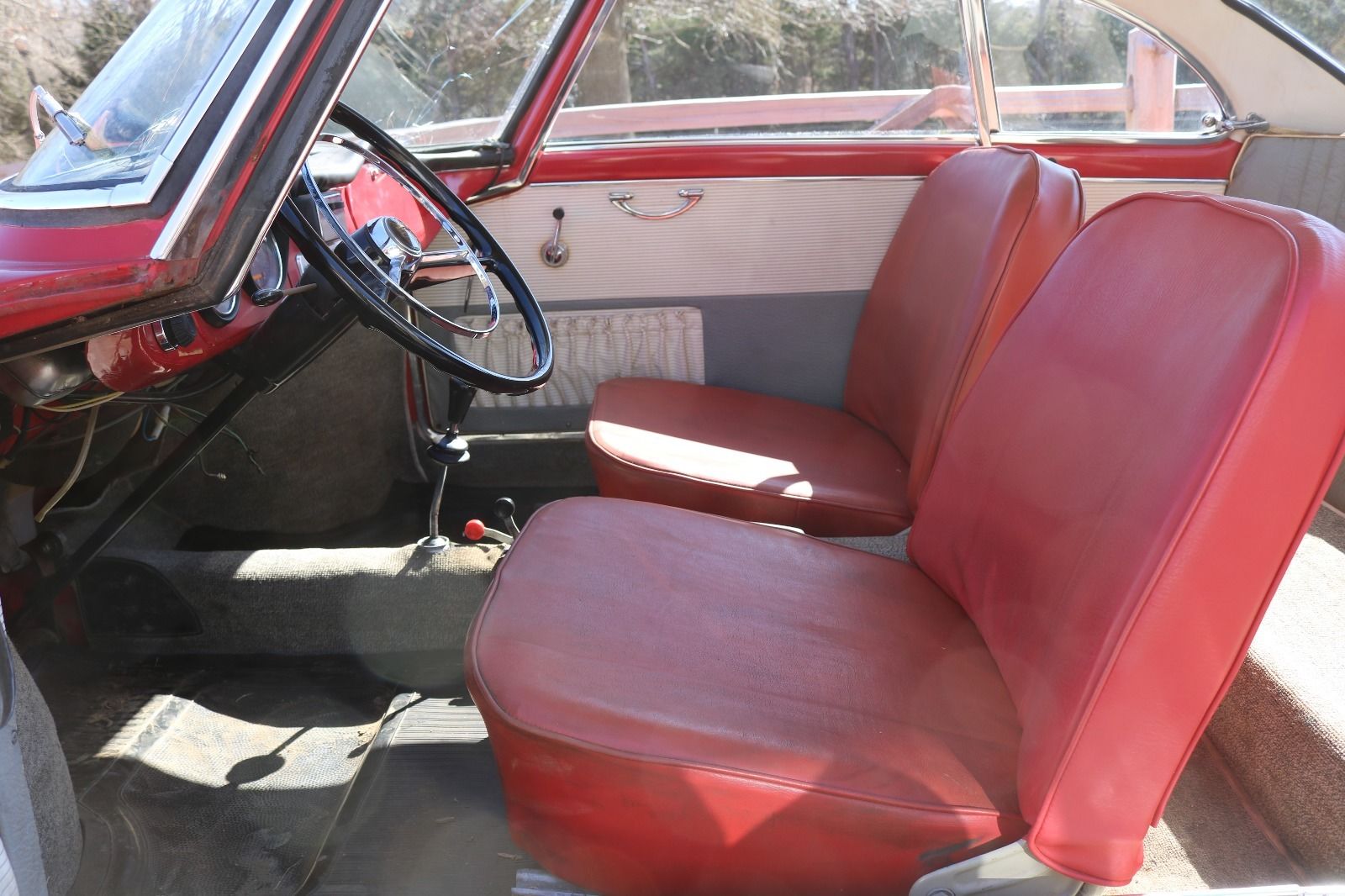 Just out of 30 year storage along with 5 other NSU's (see my other listings) Gas tank, lines and carb pulled and cleaned. Engine starts, runs through gears and sounds good. Will need a brake job. Interior in good shape needing only minor attention. Body is solid with minor rust in wheel wells and cills. Has hail damage (see photos). Cracked windshield. All other glass is good. Overall a really nice car. Inspections welcome.
I will be listing another Sport Prinz (Bertone) in a week or so needing full restoration.
Will help load on transport.

I have a replacement wind shield that will included with the car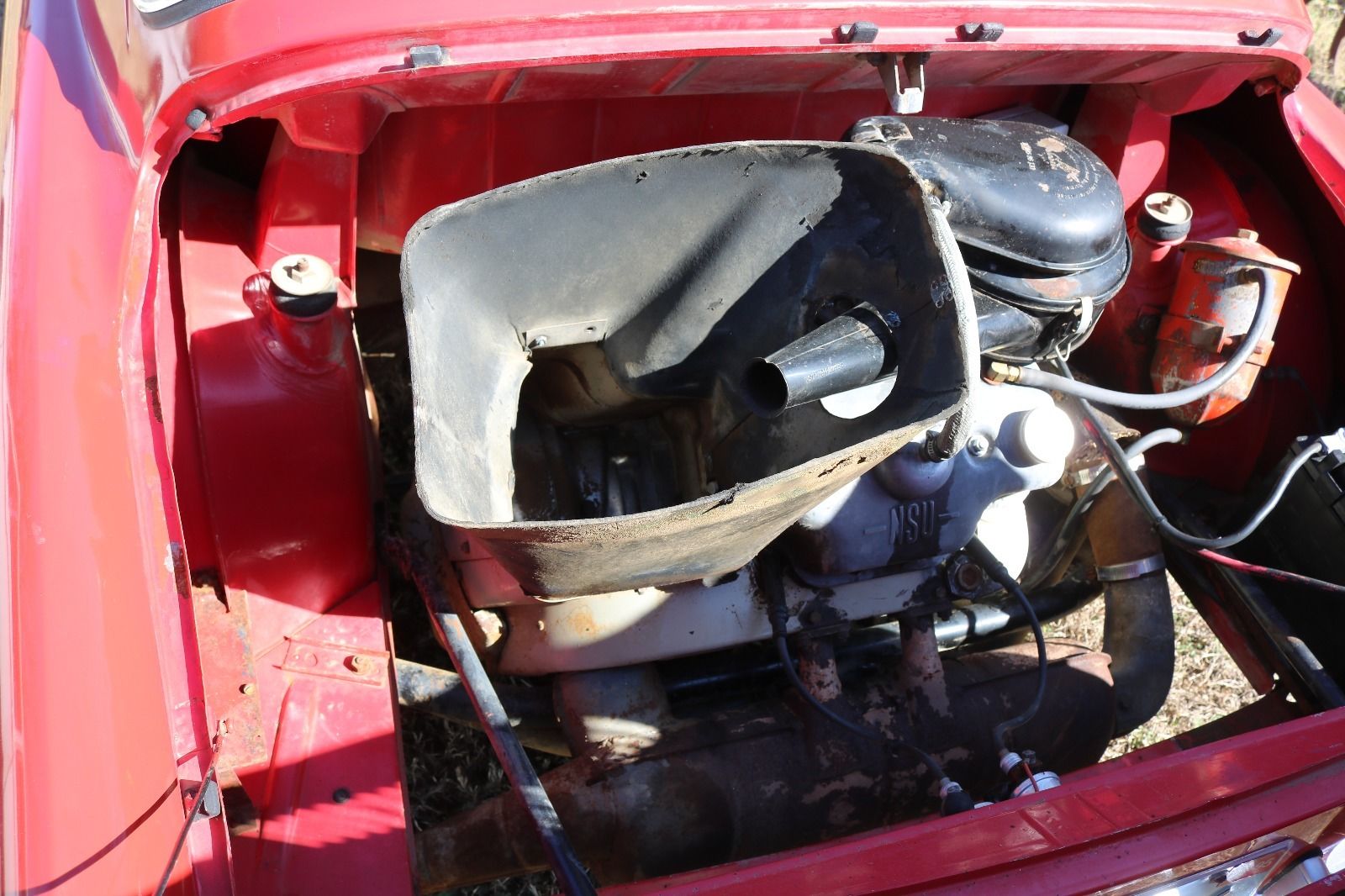 Production of the Sport Prinz lasted from 1959 to 1967, when NSU began to produce the new Ro-80 modern sedan. Only about 21,000 of the little coupes were produced; less even than BMW's 700 Coupe, but far short of the 445,000 plus Type 14 Karmann Ghias that were sold. They're extraordinarily rare sights at all these days, though admittedly a touch more common than the Wankel rotary Spider we featured recently. This one comes from the same seller as the Roll The Dice NSU 1200C from the other day, and immediately a few things stick out. First, while all NSUs are rare, the Sport Prinz and Spider are significantly more collectable because of their obscurity and rarity, as well as the looks. Second, the condition of this car is markedly better than the 1200C; you'll still have some work to do, but this car appears less in need of a comprehensive restoration though a thorough going-through is certainly required after the period of sitting. The seller again hasn't provided much information, and in the grand scheme this wasn't a particularly important car to the history of NSU. But if you want to draw a crowd at a Euro meet, this is the car to have and makes for a much investment choice. With a few days to go, the reserve is still on and active bidding has hit $3,000. Market value on a clean NSU Sport Prinz is hard to peg in the U.S. thanks to so few examples, but usually project Sport Prinz models seem to fall between $3,000 and $5,000 depending on the amount of work required. This one looks like a good choice as long as the bidding doesn't go too high.
-Carter