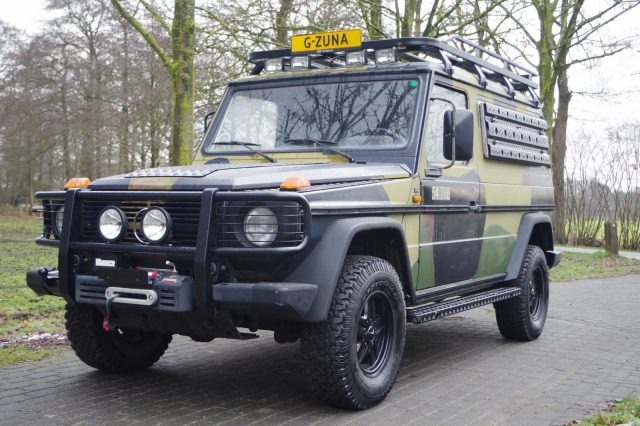 Earlier this week I looked at a ex-military Mercedes G-Wagen in a 1987 240GD. Today is another 1987 ex-military G-Wagen but this one is setup to be a little more livable — at least for what it is. Unlike Monday's truck, this one has a roof, a radio and is even capable of keeping up with traffic. But let's not get carried away, you are still a long way away from cruising to the mall while taking photos for Instagram with your Starbucks cup leaning against the steering wheel. So let's take a look at this Dutch 300GD.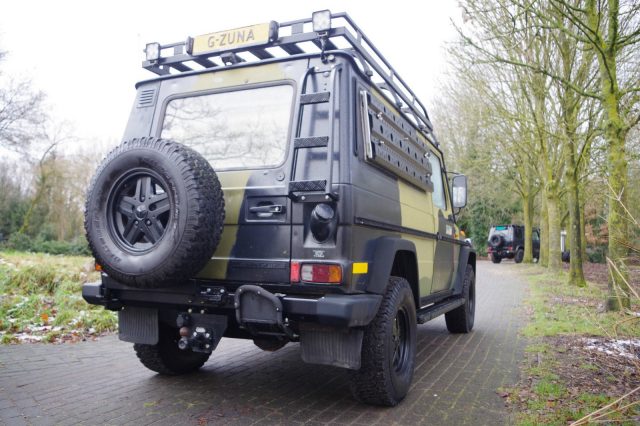 Year: 1987
Model: 300GD
Engine: 3.5 liter inline-5
Transmission: 5-speed manual
Mileage: 71,606 km (44,493 mi)
Price: Buy It Now $25,995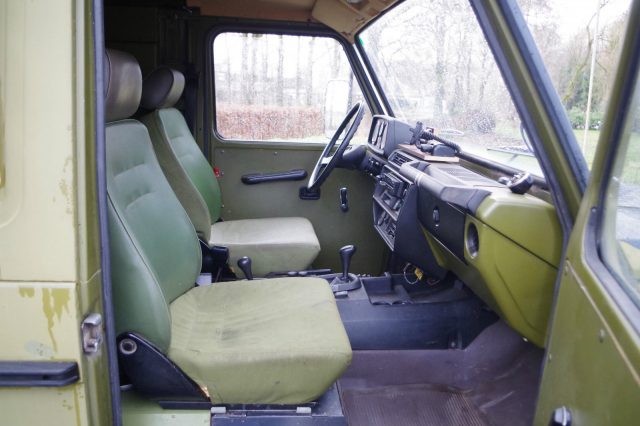 Ebay does not reconise European Vinnumbers: WDB46131017053012

G-zuna is very pleased to offer this nice G Wagon with Low Milage and in a unique shape

Very Rare Unique Overlander/Expedition

G Class with a Rebuild OM 603 Turbodiesel (

Engine is redone

)

Stick 5 and lots of features like the sandplates with hidden storageboxes, special sparewheel holder.

Two difflocker

High and low gear

Powerstearing

Tembo Roofrack

Warrior whinch with Plasmastrand and a very nice whinchbumper and together with the black Brushguard it looks really impressive.

Runningboards and Alloy in black. High-Jack in the storage box and lots of light on the car as you can see on the pictures.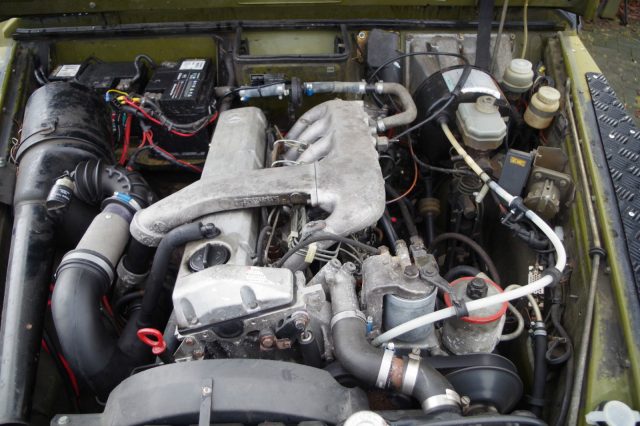 Don't get me wrong, this is still very much a bare bones G-Wagen where comfort is an afterthought. This truck was setup to work judging by all it's accessories and specifically the built in storage boxes that fold open. That is something I rarely see even on the ex-military trucks. The engine is the OM603 3.5 liter diesel that was notorious for cracked heads and bent rods but according to the seller it was rebuilt so I'd assume a new head was fitted to fix this. Unlike the 240GD which used a 4-speed manual, you get an extra gear with this truck which will help you actually maintain a cruising speed on the highway if you chose to do so. Inside, you don't get much and the rear cargo area is nothing but two metal boxes and some hung plywood.
For almost $26,000, you are getting a hell of a G-Wagen that is probably best suited for exploration and overland travel. Keep in mind this 300GD is in the Netherlands so you'd probably be looking at over $30,000 to bring it state side. This is a lot of money for not a lot of luxury. But you probably aren't really interested in that if you are even looking at one of these. For someone who lives for the outdoors and wants a pretty capable machine to conquer it, this G is tough to argue.
– Andrew