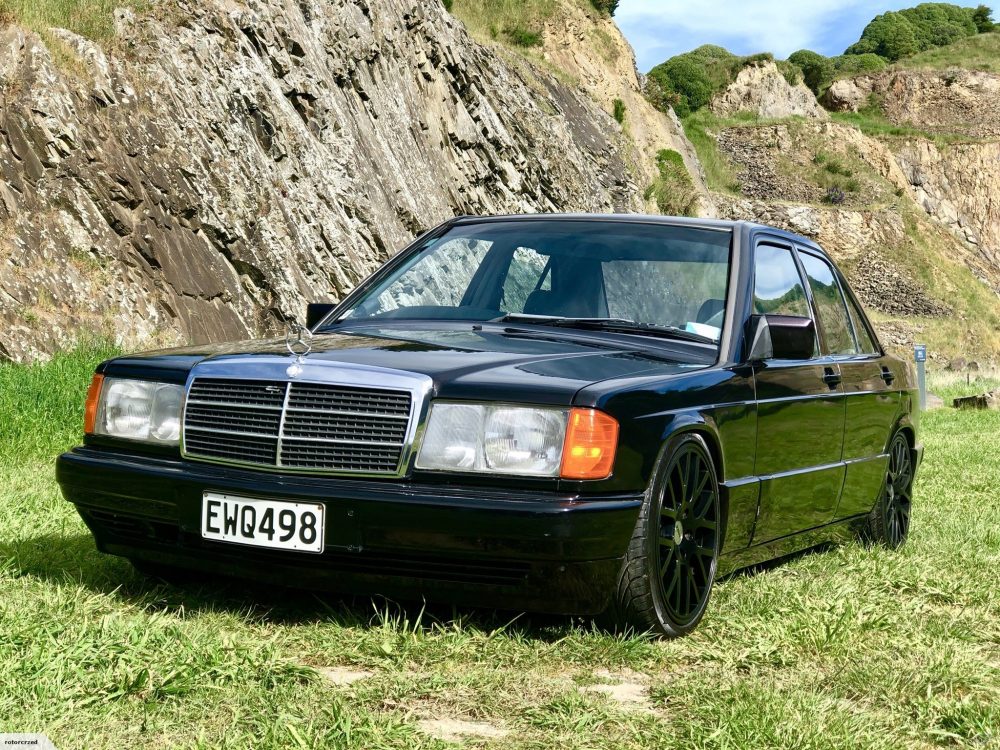 I'm never one to turn my nose up at an interesting engine swap. Usually, they are pretty predictable with throwing a giant V8 into where ever one will fit then calling it a day. Nothing really wrong with that formula, but it is always cool to see different things. Today's car, a 1985 Mercedes-Benz 190E from all the way in New Zealand, is one of the most interesting engine swaps into a Mercedes, or any car really, that I've seen in a long time. This W201 now sports a turbocharged 13B Mazda rotary engine with a handful of modifications putting down over 300 horsepower. That seems different enough for me.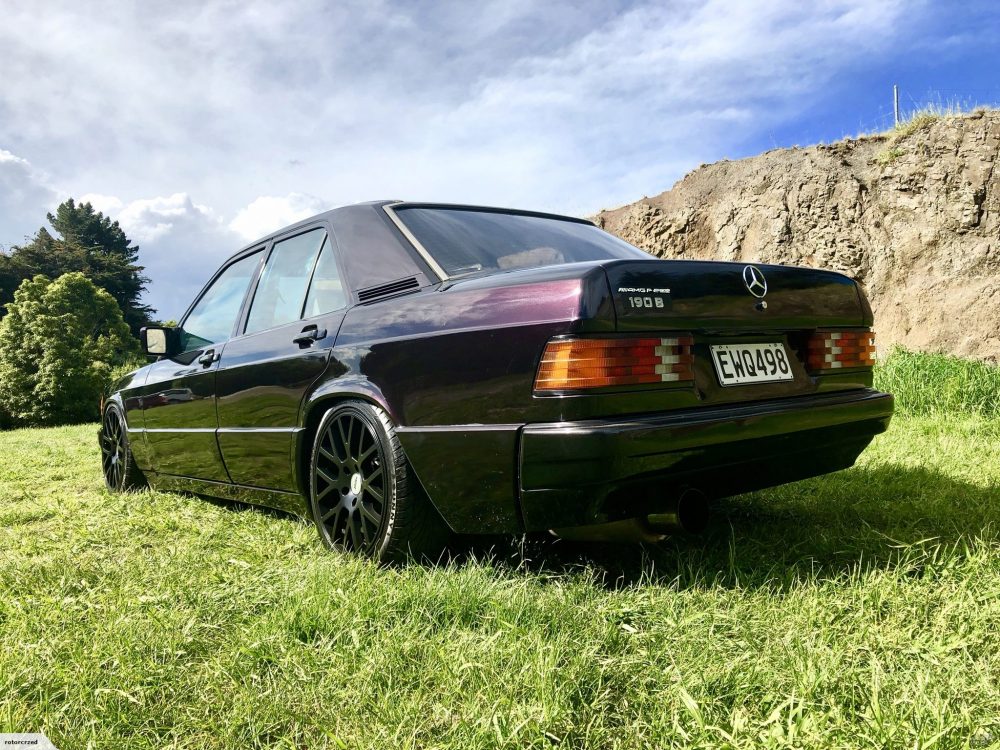 Year: 1985
Model: 190E
Engine: 1.3 liter turbocharged two-rotor
Transmission: 5-speed manual
Mileage: Unknown
Price: $12,000 NZD ($8,209 USD)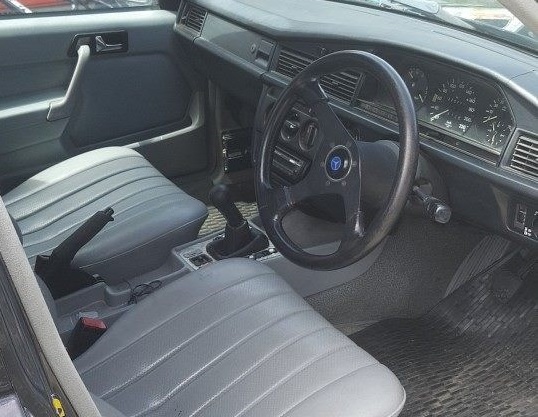 ***UNIQUE OPPORTUNITY***

Rotary Mercedes Benz 190E RWD
***300HP***

FULLY CERTED, REG & WOF

ENGINE: Series 5, RX7 13B Turbo Engine

Greddy TD06 Turbo Kit (Wastegate, Manifold, Turbo)

Front Mount Intercooler

blitz blowoff valve

Micro tech Computer with Hand Control

running factory merc power steering pump with custom pulley an mounts

Series 5 Gearbox

R32 GTR Rear Diff and Axles rear hubs have been resplined to take the axels

Lowered Suspension

Midnight Purple/Black Paint job with recent machine buff

Black 17″ TSW Alloy Rims

Leather Interior and Nardi Steering Wheel

<>

KM's not accurate- Body and engine different km's- Update soon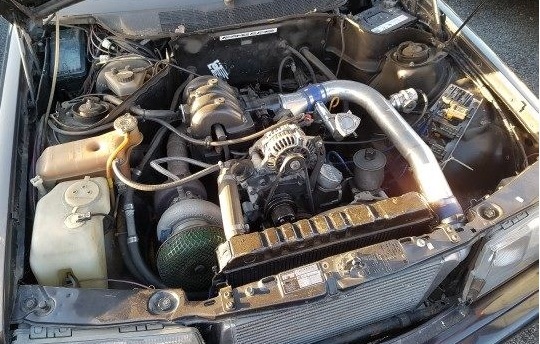 I'm the first to admit that I don't really know anything about Mazda rotary engines so everything about this engine is new to me. From what I understand, the 13B was the most popular of the rotarys and quite easy to make big power with. As you can see by the GReddy TD06 turbo, this car pack a punch and I'm sure it's a riot to drive once boost kicks in. And by "riot" I mean "this is dangerous. Maybe we should get out of here." I give this seller props for keeping everything really tidy and utilizing the stock gauge cluster and shifter location despite this car having a RX-7 gearbox too. What is also really cool is that it has a differential and axles from a R32 Nissan GT-R too. Probably not an easy thing to make happen.
At $12,000 NZD ($8,209 USD), I suppose this is worth it. I figure the chassis and wheels are a couple grand, the engine, transmission, differential and axles are another few grand then add up all the custom labor that was needed to make all this happen and you can argue the seller is maybe only breaking even on this car. I think there is a ton of value here in the car being fully certified, registered and having a warrant of fitness (that is a New Zealand thing, I guess) instead of a half finished project that needs a bunch of loose ends tied up then you have to get it road worthy. Clearly whoever buys this thing needs to be pretty familiar with rotarys and their needs as there really isn't anything that unique to Mercedes left on this thing. I'm glad it exists and hope it inspires some other cool swaps into these cars.