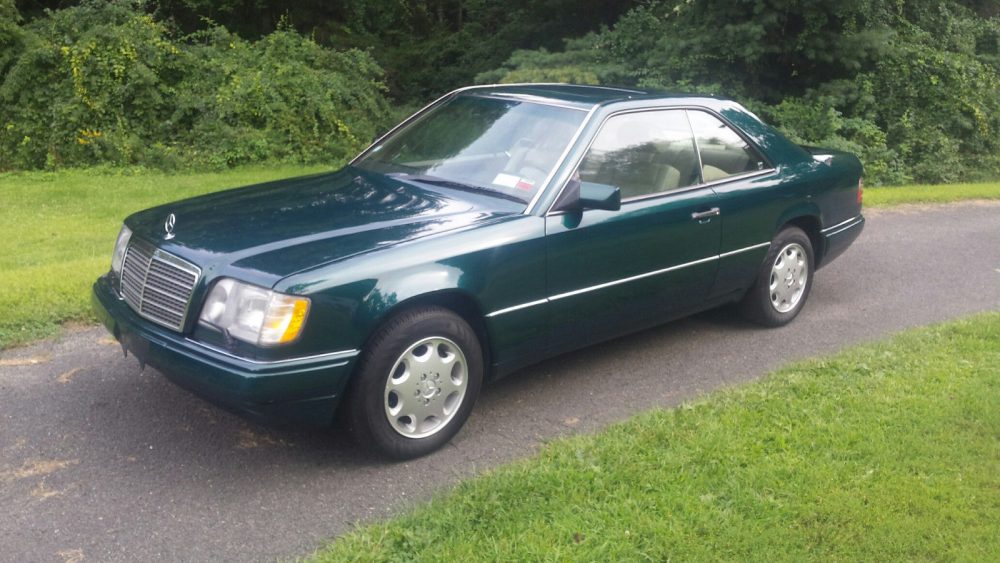 One of the things I love about the W124 Mercedes-Benz E-Class is that it came in every shape and size. What I mean by that is that you could buy a sedan, estate, coupe and cabriolet. This is unique because it is the only generation that can boast such a fact. The prior W123 lacked a cabriolet and every generation after lacked the coupe and cabriolet. You might be saying that the CLK-Class is basically the E-Class coupe, but I don't see it that way because the CLK was a mash-up of a parts both mechanically and cosmetically from the C-Class made to look like an E-Class, not a true E-Class coupe. Even when they literally changed the named to E-Class Coupe in the recent generations, it is still riding on a C-Class chassis. That leads me right into today's car, a 1994 E320 Coupe up for sale in Connecticut, that has that classic facelift W124 look and checks all the right boxes if you are looking for a sleek and livable daily driver. The best part about it? It looks to be fully sorted and won't take much to drive home with.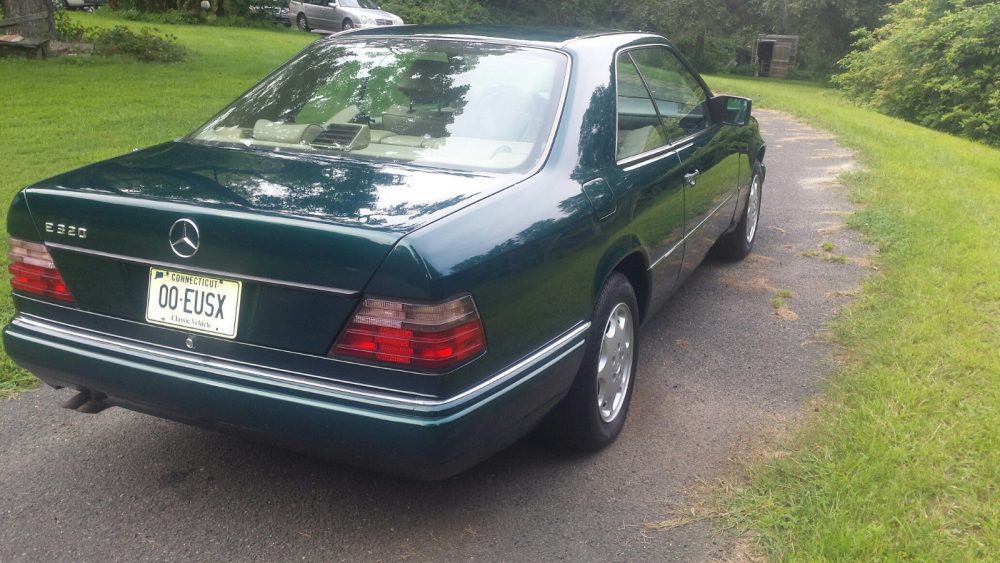 Year: 1994
Model: E320 Coupe
VIN: WDBEA52E4RC070832
Engine: 3.2 liter inline-6
Transmission: 4-speed automatic
Mileage: 189,000 mi
Price: $5,750 Buy It Now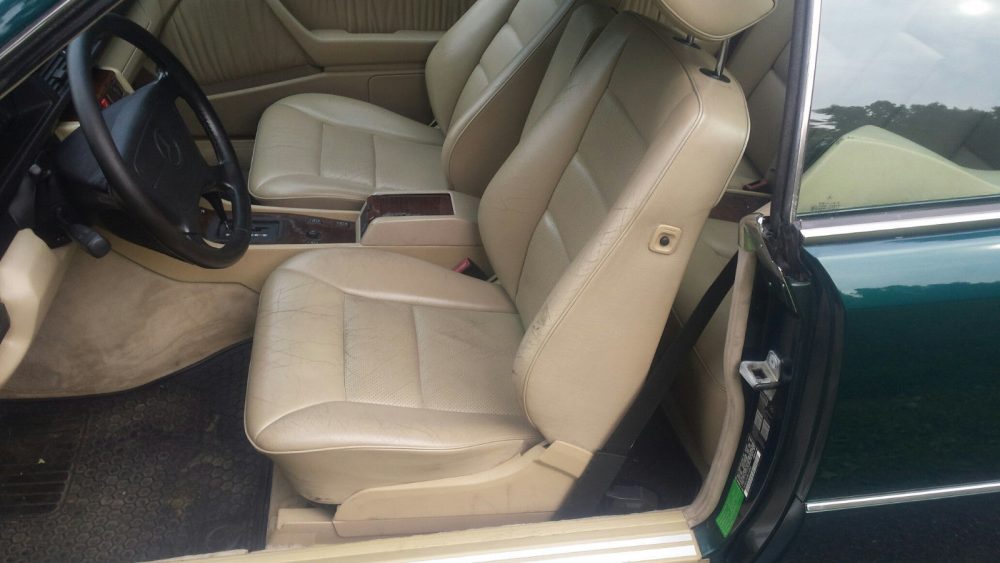 1994 E320 Coupe

The 1994 and 1995 Coupe models were some of the rarest W124 models brought to America

This Tourmaline green is color code 269, its a fabulous dark blue green

189,000 miles

This car is fully equipped with ASR traction control, headlight wash wipe and heated seats.

Car has fresh paint that is nearly flawless, has a couple of small marks on the front and rear bumpers.

Everything works, heat, a/c, sunroof, seats, seat belt presenters etc

Transmission shifts perfectly

Armrest is very nice

Roll top console is very nice

No broken trim, no missing pieces

The stock wheels are very nice with matching continental tires.

Fully serviced I have done a lot of work on this car

Drivers seat module
Drivers seat belt presenter
Engine oil & filter
Transmission fluid & filter
Steering fluid & filter
Fuel filter
Blower motor lubed
New cabin filters
Engine mounts
Diff oil
Replaced radiator and hoses
Plugs, wires, coil packs
Bilstein Shock absorbers

Plus a bunch of other smaller items.

I was going to keep this car, but I have too many cars (including another 5 W124 coupe models), she has to go.

There is some dry cracking of the leather on the drivers seat. I have an excellent replacement seat skin but it doesn't have the heat option. I will include it and or install the replacement.

The console wood is very nice, some very minor cracks around the shifter.

Has Mercedes black floor mats.

Needs nothing

Comes with a large collection of replacement parts, including a full exhaust system, alternator, starter, steering pump, relays, fuses

As great as this coupe is, its a used car and its for sale, where it is, as it is.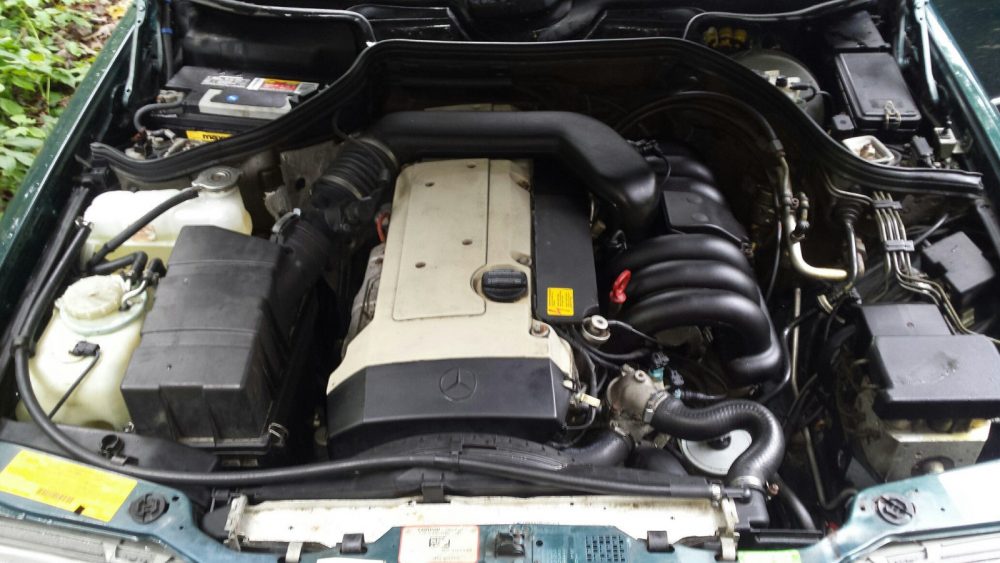 I'm really high on this car based on the condition that is it is in and the price the seller is asking. This isn't a perfect C124 and doesn't claim to be and I think that is the beauty of this one. It has some bumps and bruises, the seat has some wear and the miles are a tad bit high at 185,000, but all the maintenance and repairs make up for all that. It is pretty clear the seller knows his way around these cars judging by him owning a litter of them, so I feel pretty good about buying this one versus one with no history. I love the Tourmaline Green paint on the W124 and the 8-hole wheels look very clean as well. This one has "perfect daily driver" written all over because of its capability and even more so because of the price.
I think the asking price of $5,750 for this car is more than fair. The prices of C124 cars have been heating up of late with really clean examples topping the five-figure mark and it doesn't surprise me at all. The C124, especially the 1994 and 1995 cars, is just the right size if you want a more modern coupe but don't love the C140 and all the potential issues that can arise from it. I have no doubt that this car has another 185,000 miles left it in and probably more as long as you stay diligent with the maintenance. Snag these cars while you can, they aren't getting any cheaper.
– Andrew