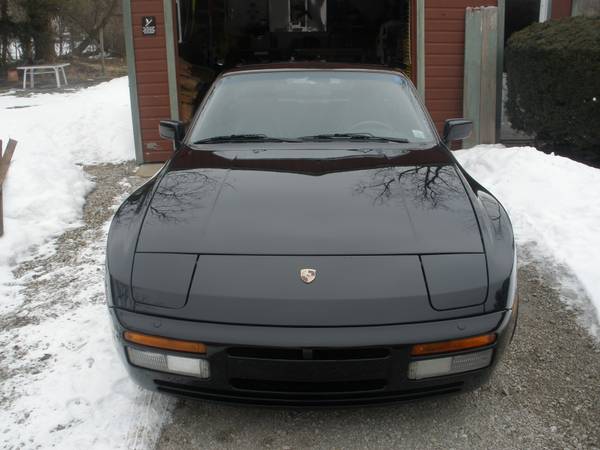 Yesterday, Paul wrote up a nice looking 968 with lower miles. The problem with these low mile 968s seems to be that people ask a lot of money for them. Now granted, comparing the money that E30 M3s command compared to the 968 asking prices puts them in a less outrageous context, but compared to the prices 944 Turbo Ss or 944S2s command, they do seem out of line. Case in point is todays two stunning examples of the 968 prototype, the 944S2. Effectively the 968 was this car, restyled and with an extra cog in the gearbox. If you can deal with only 5 speeds and prefer the boxier styling of the 944s, these 944S2s are a screaming deal – for now. Let's look at a black early example first: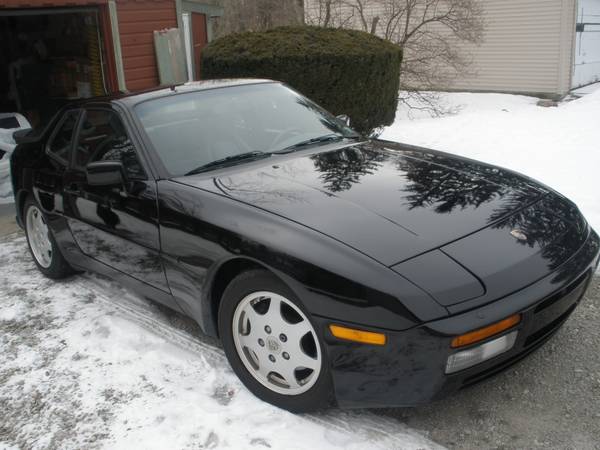 Year: 1989
Model: 944 S2
Engine: 3.0 liter inline-4
Transmission: 5-speed manual
Mileage: 84,000 mi
Price: $10,000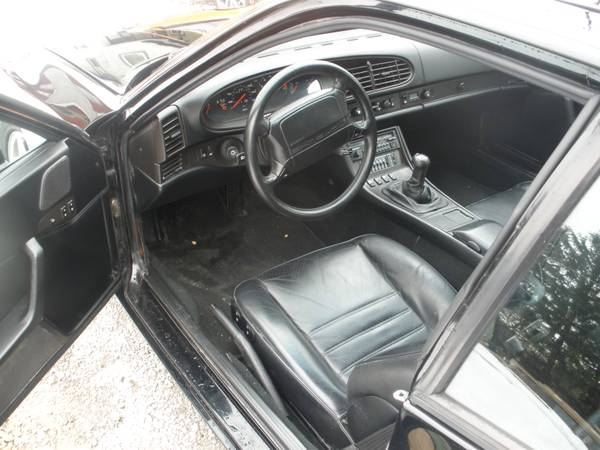 1989 Porsche 944 S2. If you do your research you will find that this is THE porsche 944 to have. No gutless Audi van engine in this one. Porsche designed and built 3.0 litre 4 cylinder 16 valve engine with balance shafts, giving great power and torque. Redesigned 5 speed manual transmission – no pulling the torque tube to change a clutch like on all previous 944s. Big Brembo brakes the same as the 944 Turbo and puts out as much power as the turbo without the worry of the expensive and difficult to service turbo motor.

Desirable black exterior with black leather interior. Everything works as it should (with the exception of the digital clock!). power windows, locks, ice cold a/c (new compressor), lift out/tilt roof.

Clean Carfax on hand.

No door dings or rust. Four new matching Dunlop tires of factory staggered rims.

Asking $10,000 or best offer. No trades, just bought a GTI as I needed more rear seat room (and that's the only reason I am selling my Porsche)

Please feel free to call or email for more info. You could pay $1000 less for the other 944S2 here on Cleveland craigslist, but it has 30K more miles and and an ugly dashpad covering the cracked dash.

Thanks

Steve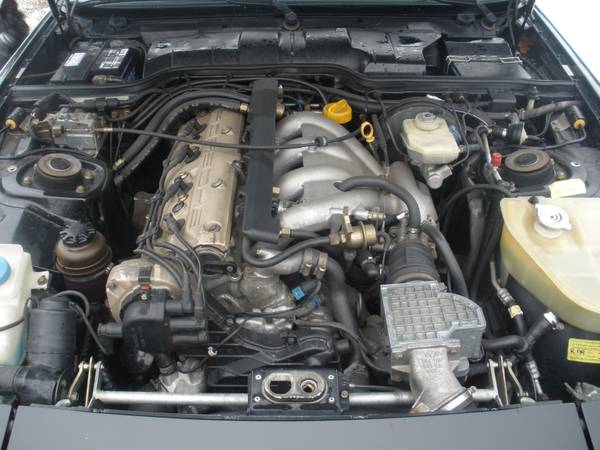 Condition looks really good on this example, and if you like the double black color combination the asking price is really quite reasonable. It does have double the mileage of the 968 Paul wrote up, but you'd be hard pressed to see where those miles went as both the exterior and interior look quite clean. For around a quarter of the 968's asking price, you get 9/10ths of the same car. But if I were to get into one of these, I'd rather have a flashier color combination: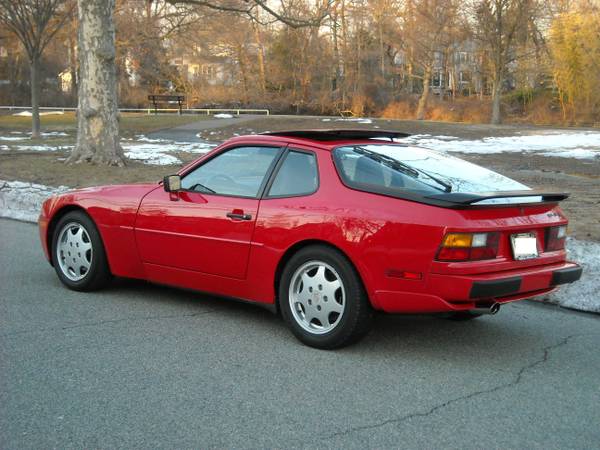 After all, this is a Porsche, despite what 911 owners would want you to believe. Guards Red seems the perfect color for the 944, especially when it's in the condition of this model. This particular example is the last model year for the 944 S2, and it looks like it just rolled off the showroom floor:
Year: 1991
Model: 944 S2
Engine: 3.0 liter inline-4
Transmission: 5-speed manual
Mileage: 60,825 mi
Price: $13,000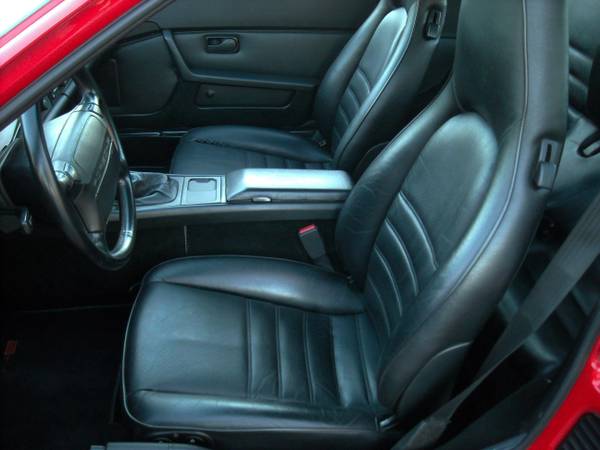 1991 Porsche 944 S2 Coupe, Red/Black, 60k miles, 5 speed. Adult owned, no accidents, always garaged and well taken care of. Performs excellent, absolutely everything works, belts done 16k miles ago. Rare original example of the 510 S2's imported in 1991. All books/keys/tool kit/compressor. More details and photographs upon request – serious buyers only.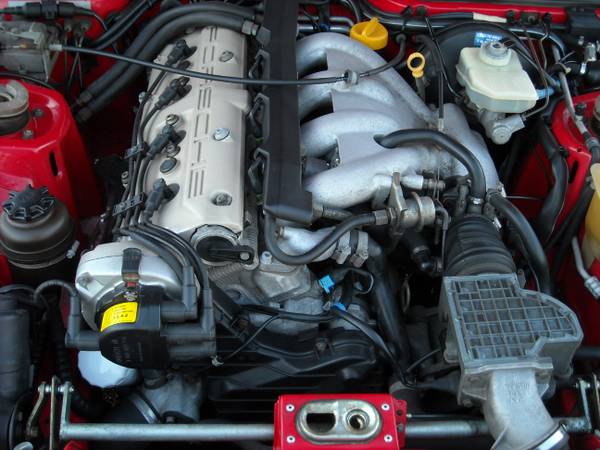 It's clear an enthusiast owned this car, and with only a scant 60,000 miles on the clock it seems to be a screaming deal. I'm not a fan of the black leather, but the condition relative to the price of this car is hard to argue with. In fact, like the 944 Turbos, these 944S2s offer you just about the most performance for your dollar you can get in a German car these days. At $13,000, it's hard to believe this car is only a third of the asking price of the 968 – it certainly looks nearly as good. In the future, which will be more collectable? The 968 might be slightly more desirable to some due to the gearbox and styling, but I bet these 944 S2s will equally be sought after by eager enthusiasts looking for one of the best driving cars of the 1980s (even if it was produced in the 1990s)!
-Carter