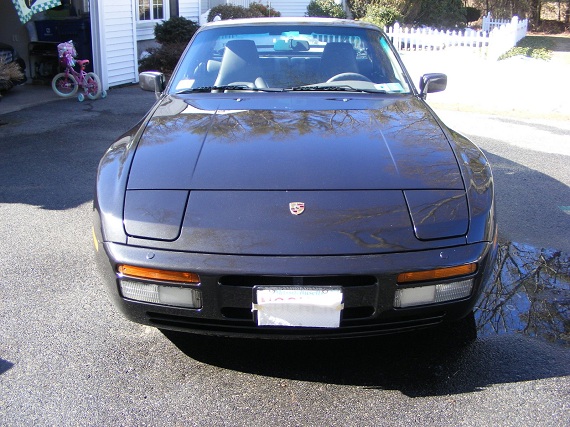 As Yogi Berra famously said, it's deja-vu all over again. If you missed the opportunity to jump in with the two 944 S2s I wrote up last week, you've got another opportunity this week, plus one for good luck. Again today we've got two of the S2s, in Graphite and Glacier Blue, and a golden 87 944S 16V as well. Perhaps one of these will strike your fancy? Let's start with the newest: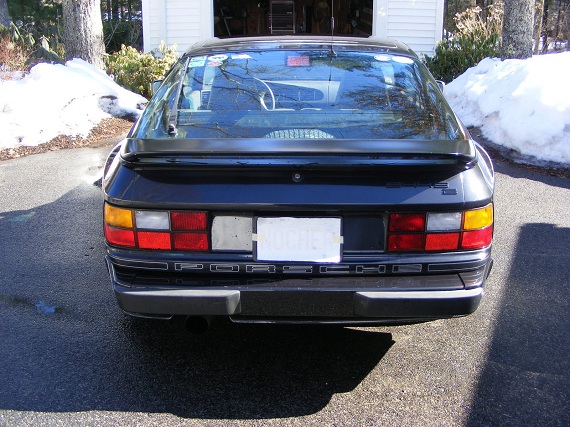 Year: 1991
Model: 944S2
Engine: 3.0 liter inline-4
Transmission: 5-speed manual
Mileage: 77,495 mi
Price: $14,000 Buy It Now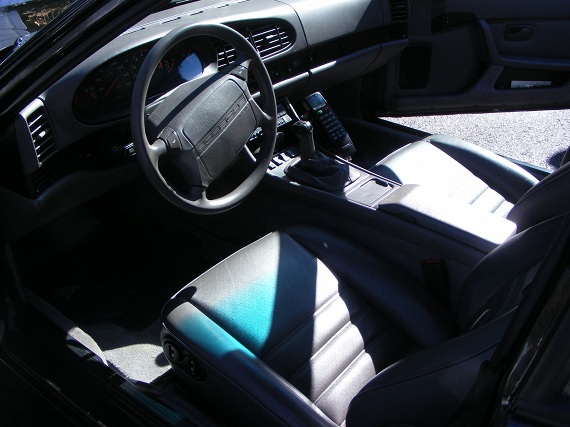 This vehicle has been lovingly maintained and garaged. This car includes stainless steel exhaust system, 911 17″ wheels with new tires, K&N Air Filter. Complete new car cover, Trunk Tonneau cover and cargo net. Performance chip & front top suspension anti sway bar.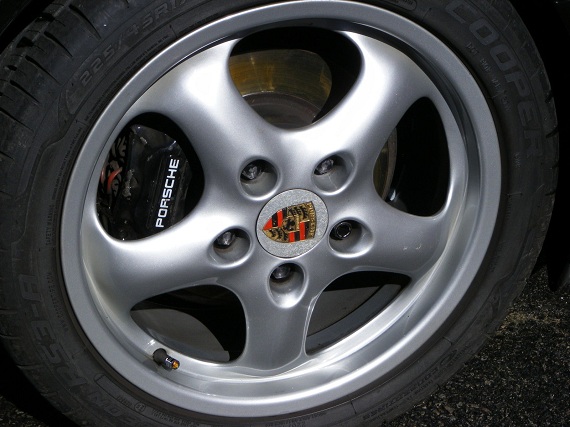 Unlike last week's examples, this 1991 is lightly modified with a chip and exhaust, as well some 911 Cup wheels. Overall, though, the modifications are light and the miles are low. I'm not a huge fan of the color combination though and think that the wheels are probably better suited on a newer model; they'd look stellar on a 968, for example, but in my mind are just a bit too rounded for the 944 design. I prefer something more original: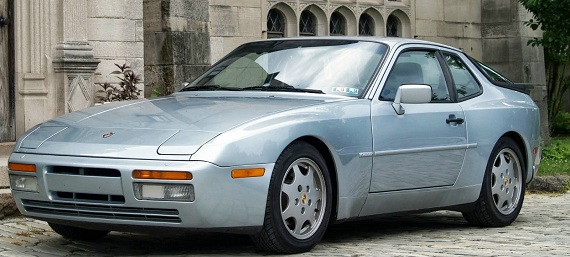 Talk about great color; as it does on the Audis, Glacier Blue is a fantastic shade that manages to both look timeless and classy. I really like it and it's unusual to see. The condition on this car isn't quite as good as some of the other examples we've looked at and the miles are a little higher, but the price is also lower:

Year: 1989
Model: 944S2
Engine: 3.0 liter inline-4
Transmission: 5-speed manual
Mileage: 111,000 mi
Price: $8,400 Buy It Now
1989 Porsche 944 S2, 5 Speed Manual. Power Seats, Windows, Side Mirrors, And Power Tilt Sunroof (Removable). Driver And Passenger Airbags, Original AM/FM Cassette Stereo, Cruise Control, Maintenance History (Including Original Window Sticker) Going Back To Mile 1. Clutch And Associated Parts Replaced At 100K Miles. Timing Belt, Water Pump, All Pulleys, Spark Plugs And Wires, Distributor Cap And Rotor, Drive Belts And Crank Position Sensor Service Performed At 100K. New Tires, Brakes (Rotors And Pads And Rebuilt Calipers) Done At 109K Miles. The Dashboard Has The Usual Cracking But Has A Color-Matched Cover. Original Keys, Manuals, Porsche Bra (Never Used), Tool Kit, Jack Kit, Compressor And Sunroof Carrier. This Is A Completely Original And Unmolested S2 With Original Paint. AutoCheck Claims 6 Owners But I Am The 4th. I Have The Entire History And All Owners Are/Were PCA Members.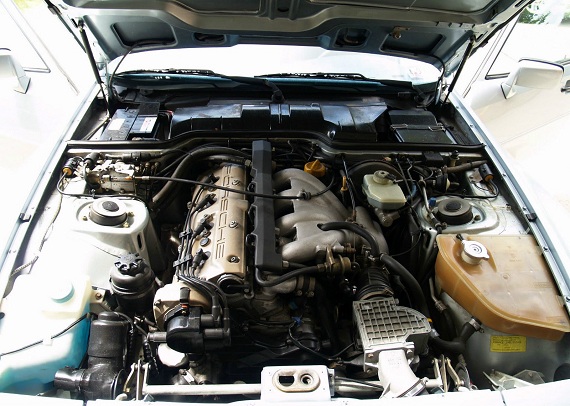 At $8,400, it's hard to argue this isn't a great buy. It's the best looking, best condition S2 I've seen at this price ever. It's all original and has recent maintenance performed. I'm guessing the dash is cracked under the cover, but aside from that, there's nothing I don't like here. Were I in a different point in life, this car would be solidly on my radar. But perhaps you like the more simple look of the earlier 944s?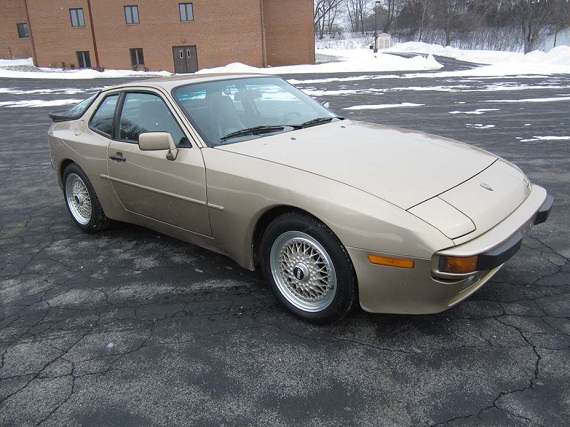 The 944S 16V is often overlooked, even though people laud the benefits of the S2. It's true, the S didn't pack the punch of the S2, but it wasn't far off and aside from the S2, this is the quickest non-turbo 944 you can buy. It also looks period correct in gold over brown with BBS RS wheels: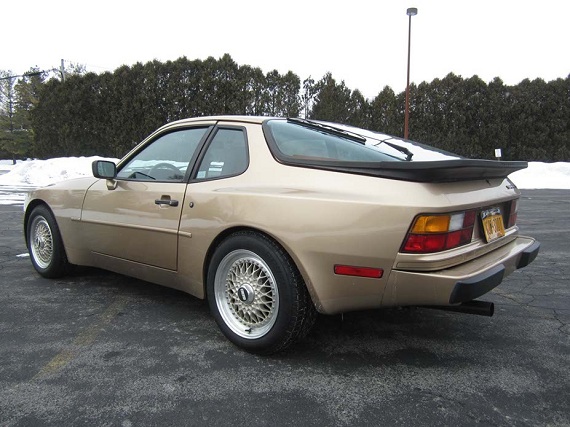 Year: 1987
Model: 944S
Engine: 2.5 liter inline-4
Transmission: 5-speed manual
Mileage: 108,000 mi
Price: $10,500 Buy It Now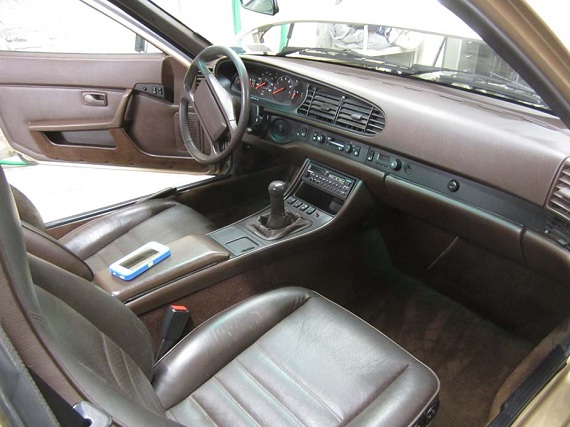 1987 PORSCHE 944-S 16V

I picked this 944 up because it is a very fine example of a 944-S and are getting hard to find in nice condition. What sparked my interest is this particular 944, it was a special order. The BBS rims are from Porsche, ordered paint color, and many other custom options. The car is a two owner car and both owners were life PCA members. I picked the car up for a decent price but unfortunately all the work claimed to have been done to it was not done. For the condition of the car it was still a great find. After getting the 944 back to my garage I went through the car and it was in need of plenty of service. I brought the car service up to date and now this is a very fine example of a 944-S. It just needed some work and some attention and is now ready to enjoy for seasons to come. I know this 944-S engine well, did my share of valve jobs from broken belts & chains from people. You more importantly have to keep up the maintenance on the top part of the engine as well as the front of the engine.

Everything on the car works perfectly, all new rubber, original paint, 16V engine, dual knock sensors, custom gearbox, the list goes on and on. The 944-S replaced the 944 turbo and when you drive a 944-S or S2 you can see why. They are very responsive and smooth. I always keep a spreadsheet for any project I do keeping track of everything completed along with all the costs. This spreadsheet can be viewed along with the photos link. I am currently enjoying this car untill it sells, it runs and rides wonderfully. Photos & Spreadsheet / New Windshield installed

http://s1018.photobucket.com/user/euro_resto/library/#/user/euro_resto/library/944_16V?sort=3&page=0&_suid=139351957924403656794524412208

Contact Lippy for more information….800-458-8204

The 944-S model Featured the following.

For the 1987 model year, the 944S "Super" was introduced. The 944S featured a high performance normally aspirated, dual-overhead-cam 16-valve 192 PS (141 kW; 189 hp) version of the 2.5 litre engine (M44/40) featuring an self-adjusting timing belt tensioner. This marked the first use of four-valve-per-cylinder heads and DOHC in the 944 series, derived from the 928S4 featuring a redesigned camshaft drive, a magnesium intake tract/passages, magnesium valve cover, larger capacity oil sump and revised exhaust system. The alternator capacity was 115 amps. The wheel bearings were also strengthened and the brake servo action was made more powerful. Floating 944 calipers were standard, but the rear wheel brake circuit pressure regulator from the 944 turbo was used. Discrete '16 Ventiler' script badges were added on the sides in front of the body protection mouldings. Performance was quoted as 0 – 100 km/h (62 mph) in 6.5 seconds and a 232 km/h (144 mph) top speed. It also featured an improved programmed Bosch Digital Motronic 2 Computer/DME with dual knock sensors for improved fuel performance for the higher 10.9:1 compression ratio cylinder head. Like the 944 Turbo, the 944S received progressive springs for greater handling, Larger front and rear anti-roll bars, revised transmission and gearing to better suit the 2.5-litre DOHC higher 6800 rpm rev limit. Dual safety air bags, limited-slip differential and ABS braking system were optional on the 944S.

A Club Sport touring package (M637) was available as was the lightweight 16 inch CS/Sport Fuch 16×7 and 16×9 forged alloy wheels. This SC version car was raced in Canada, Europe and in the USA IMSA Firehawk Cup Series. Production was limited to only two years (1987 and 1988). It was superseded in 1989 by the 'S2' 944 edition. The 1987 944S power-to-weight ratio was such that it was able to accelerate from 0 to 60 mph in 6.5seconds, thus matching the performance acceleration of its newer larger displacement 3.0 Liter 944S2 sibling.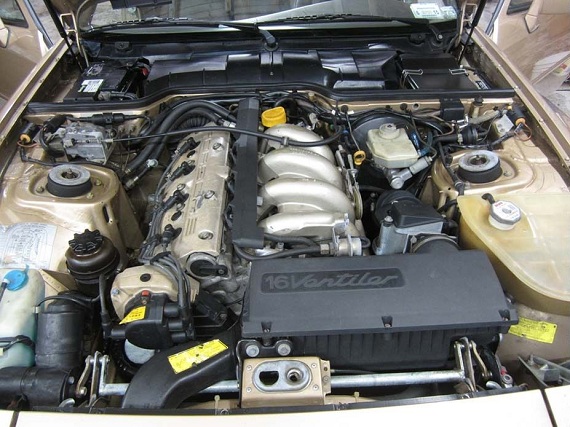 This car is quite clean and well presented, with average mileage and above average condition. Pricing is $10,500, which is a lot for a non-turbo 944 – but I can't say your money wouldn't be well spent here, as this is one of the nicer S models we've seen lately. It's also a rarity, and while it won't draw the wows of the Turbo or S2 model's looks, it's a great driving, cheaper to maintain alternative to the Turbos and offers a glimpse at classic Porsche ownership on a budget. For my money though, that Glacier Blue example is the one to buy; I just wish I has the space and free money!
-Carter