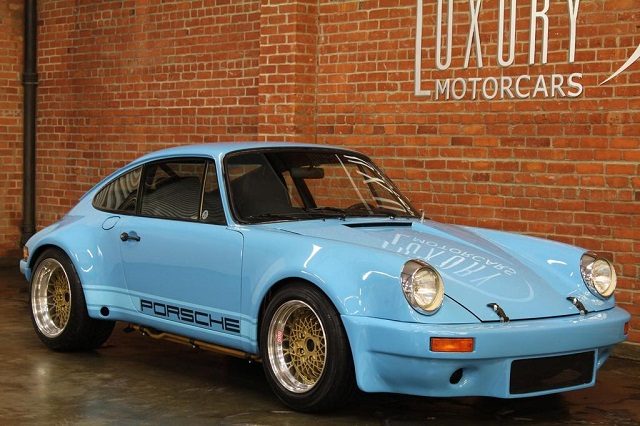 We've featured quite a few modified 911s that have been backdated. Given the general disdain many feel for the federally-mandated impact bumpers it's unsurprising that quite a few also would choose to marry the more modern mechanical equipment of a later 911 with the early long-hood style. Singer perhaps has made the most of this transformation offering bespoke 964-based 911s that can reach a half-million dollar price when all is said and done. Much more rare is the build that does the reverse. So I figured why not feature one of those specimens?
This 911 originally began life as a 1972 911T, but it's been given a new life through steel fender flares from the 930, a lovely shade of light blue paint somewhat reminiscent of Gulf Blue, and that later front, here as a short-hood with RS bumpers. The appearance certainly is more aggressive than any 911T, but it's that change from long to short hood that seems most interesting. The look is subtly different from that of a modified later 911 and it is in those details that I think the more interesting facets might lie.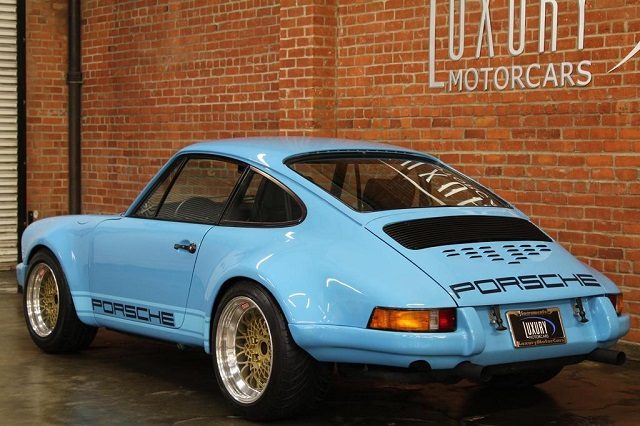 Year: 1972
Model: 911T
Engine: 2.2 liter flat-6
Transmission: 5-speed manual
Mileage: 7,079 mi
Price: Reserve Auction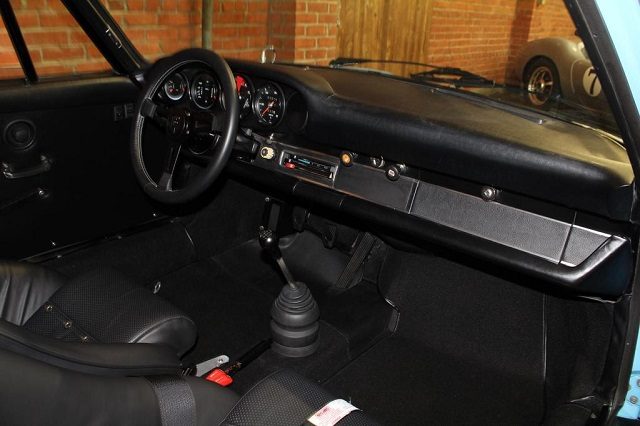 Luxury Motorcars is very excited to be offering this extra special 1972 Porsche 911 for sale, this car has been tastefully modified from original to give it a more aggressive look and feel. The body has steel 930 fender flares in both the front and rear, a short hood conversion with RS style bumpers, louvered engine cover, and custom paint with 2 piece BBS wheels. The engine is a 2.0L deep rib block with 2.4 cylinders and 2.7 cylinder heads. It runs an upgraded cooling system supplied by Elephant Racing. The interior has custom leather seats with 5 point harnesses, RS style door panels, and a Zuffenhausen steering wheel. The way this engine makes power is absolutely amazing, it feels like its constantly inspiring you to work your way through the revs before you change gear. Everything about this Porsche enlivens the senses, if you love to drive there nothing will make you want to miss your exit on the commute home more.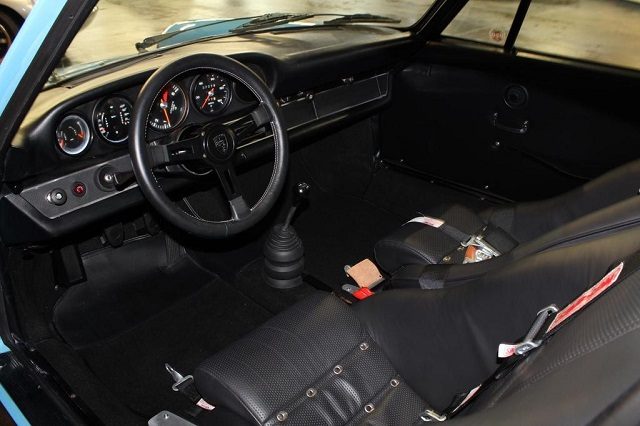 I'm not sure about everything here. The short hood doesn't seem to fit right. Either that or it has been left a little unlatched. My hope is that is the case. The rest of the build looks in good shape. The interior is fairly basic and minimalist. A pair of seats, a rollbar, and a nice steering wheel mostly complete the package. It looks good, but I don't think we'd say a ton was invested in it. I'm also not sold on the wheels. They are a nice set of BBS wheels, I'm just not sure I like the look. That's an easy change though so probably not of great significance. But I do like the car. It appears to be a nice effort and while certainly not over the top, a basic build does have appeal.
I suppose the big question is where the price might end up. We've seen really well executed backdated 911s sell for pretty high prices – prices that definitely are higher than many original Carreras. But what about when your starting point is a typically more expensive '72 911? Bidding here certainly suggests that the demand isn't quite the same (sitting right now at $40,100). It's somewhat on par with what we see with "RS style" builds that forego the long-hood conversion. But I'm curious where this will go. Not everything is perfect and the overall details don't scream "bespoke" or anything of that nature. I do think there's something interesting here though and we'll have to see where bidding ultimately lands.
-Rob