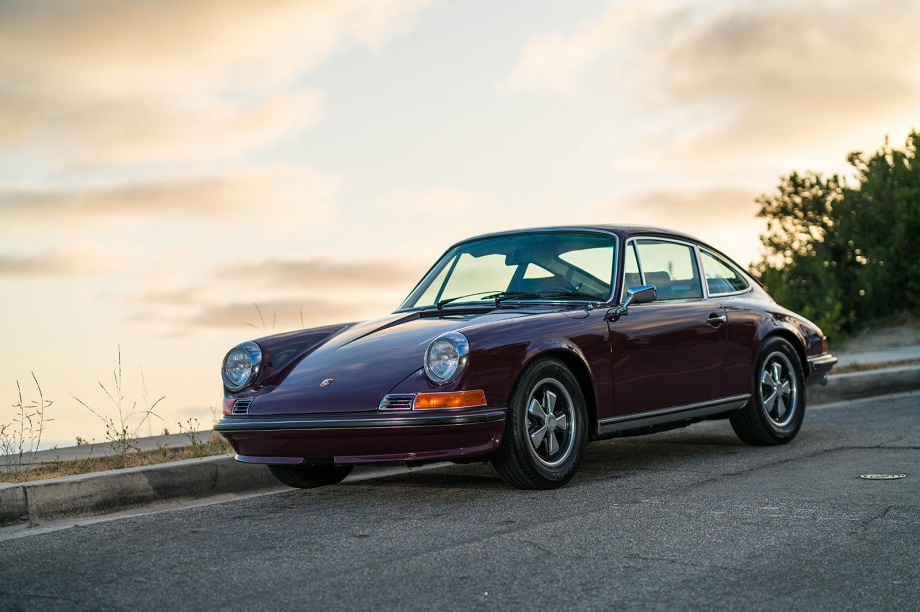 Aubergine! Otherwise known as Eggplant. Aubergine is one of my all time favorite Porsche colors. It was available briefly in the early '70s and that's it. In part, I love it because it's very pretty, but I also love it because it's a color we so rarely see on any car. Purple simply isn't a common car color. There are very good reasons for that as most shades of purple really don't work well on cars unless you choose a very dark metallic hue, in which case under anything other than direct lighting it will look black.
Aubergine transcends those problems and finds the right balance between showing off the color, i.e. it doesn't just look black, while also remaining subdued enough that you don't feel like it's a circus car. The pictures here do a nice job of conveying the way it looks under different lighting and this particular example, a 1972 Porsche 911T Coupe, looks in good condition with paint that shows pretty well. I don't see Aubergine 911s all that often, but I'm always glad when I do.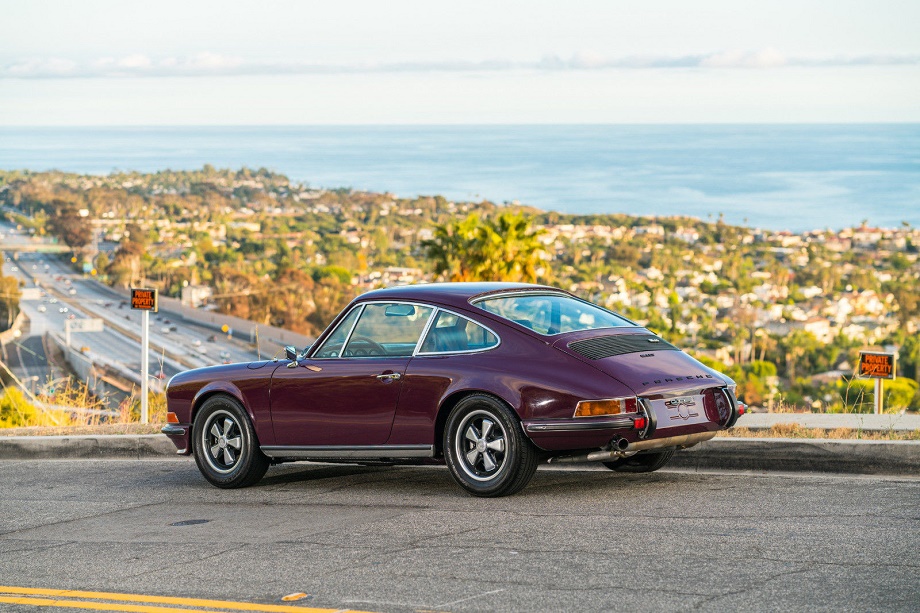 Year: 1972
Model: 911T
Engine: 2.4 liter flat-6
Transmission: 5-speed manual
Mileage: 53,005 mi
Price: $79,000 Buy It Now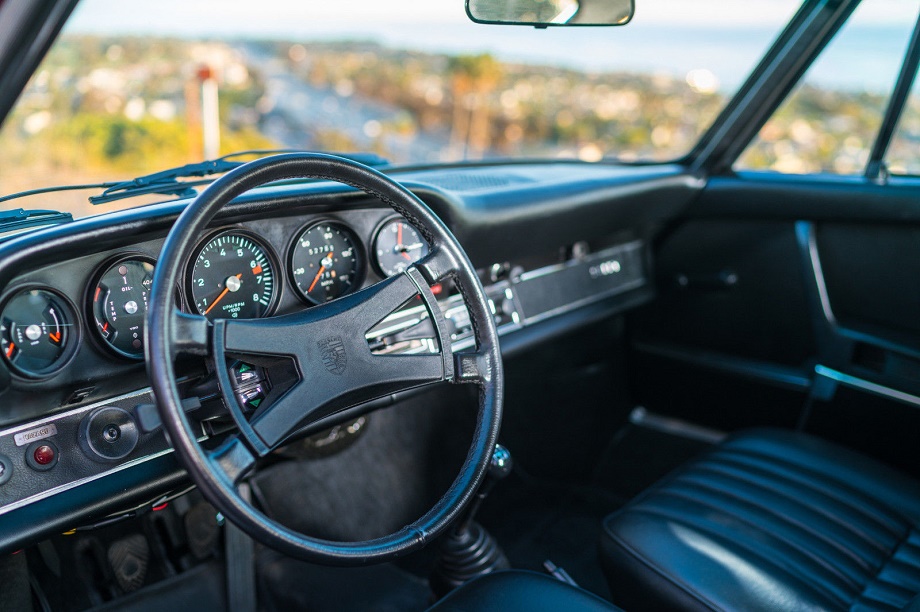 1972 Porsche 911T coupe with sunroof, period correct 2.4 liter w/ 915 5-speed trans. Clean unmolested Southern California car with complete tub up, nut and bolt restoration. All new suspension, engine, trans, etc. This 911 was extensively restored to its factory original look, colors, fitment, and feel with Genuine parts, and is all sorted and a blast to drive. It even has the proper original date correct radio. Second owner. All records of restoration, COA, receipts. All sorted and runs excellent.

Not looking to deal with brokers. Great end user vehicle to drive or show. Offers will be considered.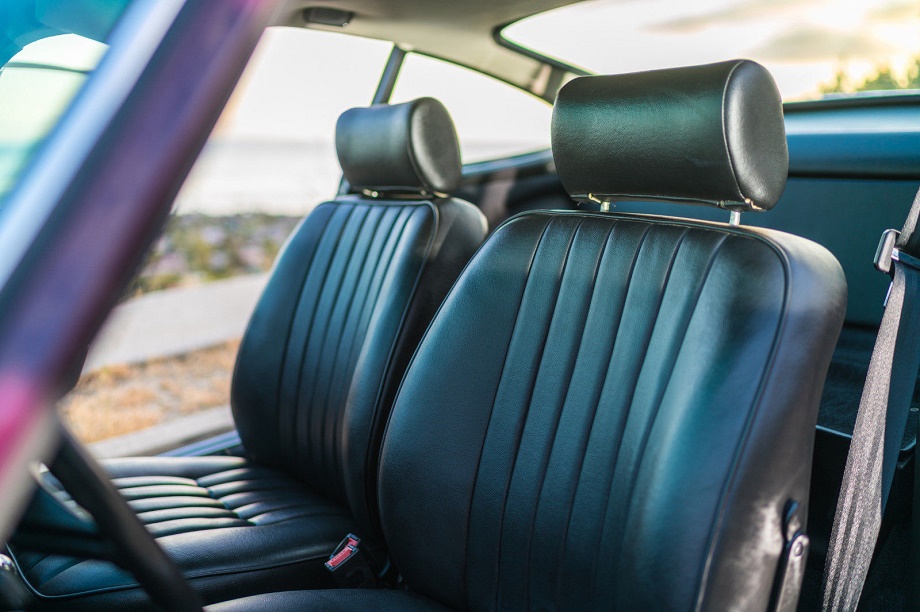 The seller hasn't gone into extensive detail, but we are told a few of the important bits. The first is that it lacks its original engine and transmission. What happened to the originals? We aren't told, but the point remains the same: they aren't with the car. The current engine and transmission are stated to be both period correct and all new, so I'm guessing you're getting a proper 2.4 liter that's recently been rebuilt. Not original, but should be in good working order. The other important detail is that the Aubergine paint I love so much is said to be this 911T's original color. It's not its original paint, but the Aubergine over Black combination sounds like it was how it left the factory. It also has a sunroof and all new suspension.
The summary is straightforward: this is a fully restored 911T in its original colors with period correct engine and transmission. It looks really good! I said above that the paint shows the color well and the interior too looks in very nice shape. You certainly could do worse. That said, even in such good shape I'm not sure that a 911T lacking its original engine/transmission will sell for $82K. Aubergine is rare and there's value to be had there. It's also a '72, which holds its own particular good value. But I still think it's too high. Work that price down a little bit though and you're getting yourself a mighty nice early 911.
-Rob