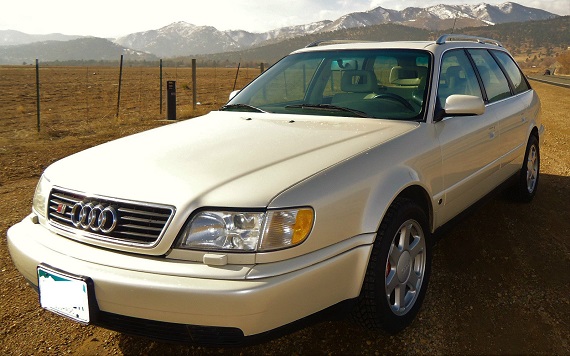 We've gone through a kick of Pearlescent White Metallic Audis over the past few days. And while they've all been lovely examples that are well built, well maintained and well presented, they've all been missing one thing: a turbo.
You could argue that the value of a $5,000 Audi in pristine condition but without a turbo is still relatively good compared to some other contemporaries. But the immediate counterpoint is the turbocharged variant of the C4; the S4/S6. Even if you accept one in worse condition, the possible longevity of the package coupled with the performance potential on tap simply outweighs other considerations. Sure, these Audis have faults – they all do. The inline-5 models have the same problems as the non-turbo models, but they have no real further drawbacks. And since you can get a pretty decent S4/S6 for about the same asking price as some of the other Audis we look at, those cars are effectively viewed immediately as overpriced in the eyes of the market (rightly, or wrongly).
But what about a really nice S4 or S6? It would have to be in good condition, and pretty close to stock. If it was modified, the add-ons would have to be good quality or ideally factory items. Miles would need to be in check, condition would need to be great, and maintenance up to date. If we're getting picky, an Avant would be preferable, and if really pedantic, the early '95s that kept the locking rear differential rather than the later EDL.
Checkmate: