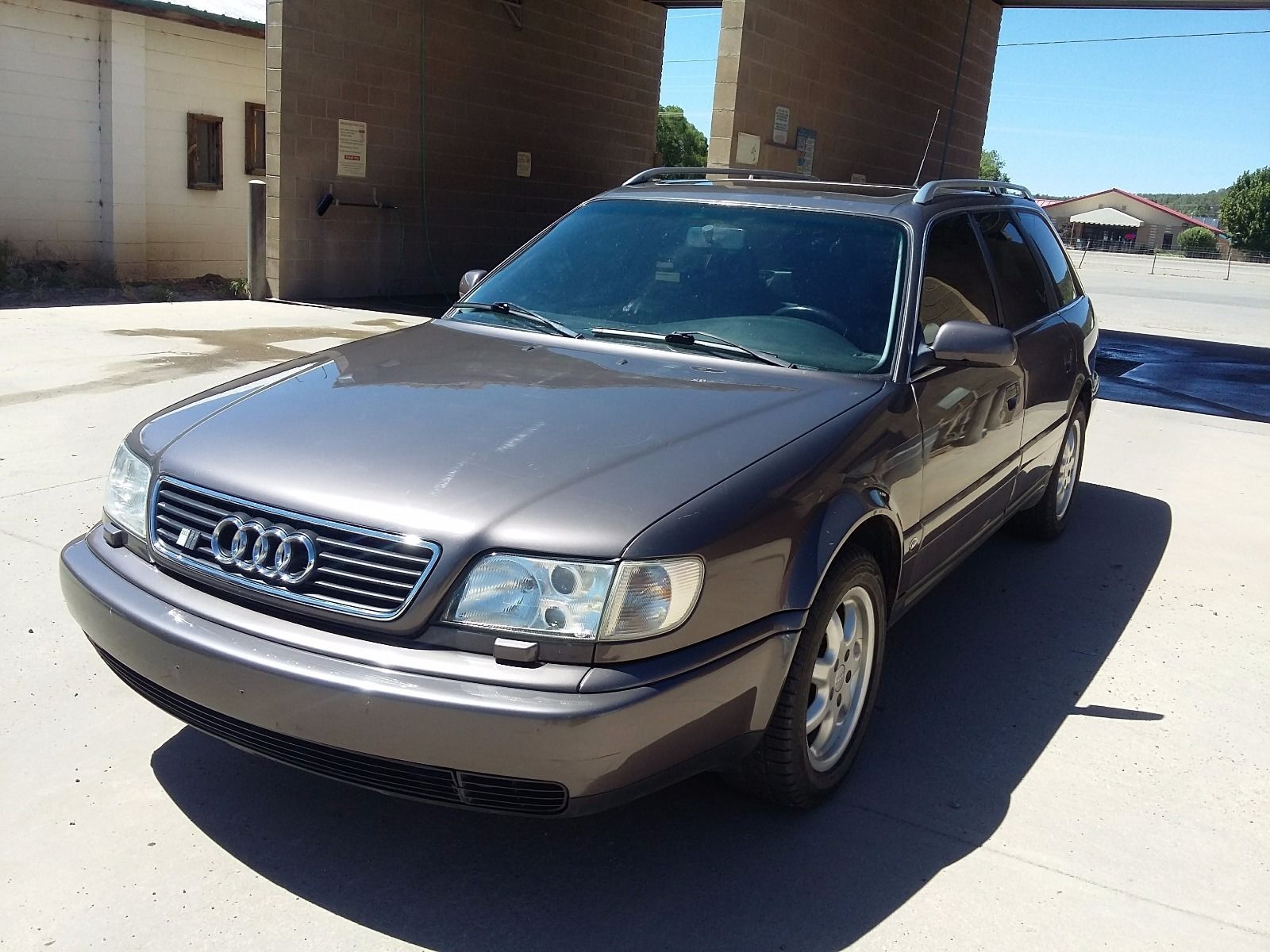 After two clean 90s, it's time to look at the much greater appeal of the turbocharged S6 Avant. Imported in even more limited quantities than the 90 quattro 20V, the wagon form of the C4 with AAN turbo power has been legendary since its inception. But with a very limited stock and a chassis known to pile on mileage with aplomb, clean and low mileage examples are few and far between.
So I'll start off with admitting that this S6 Avant is not perfect; if anything it's probably far from perfect by most standards. There's body damage, a replaced hatch, the wrong wheels, a fair chunks of missing paint. It's got 179,000 miles and is in need of a suspension refresh. It's 22 years old, too, so you can bet it's got some Audi idiosyncrasies. And with that, most of the 911 crew just tuned out.
But, and it's a big but, it's a S6 Avant. As such, it's automatically worth investigating if it runs at all. And dig beneath the (admittedly somewhat ruined) exterior, and there's a fair amount to like here: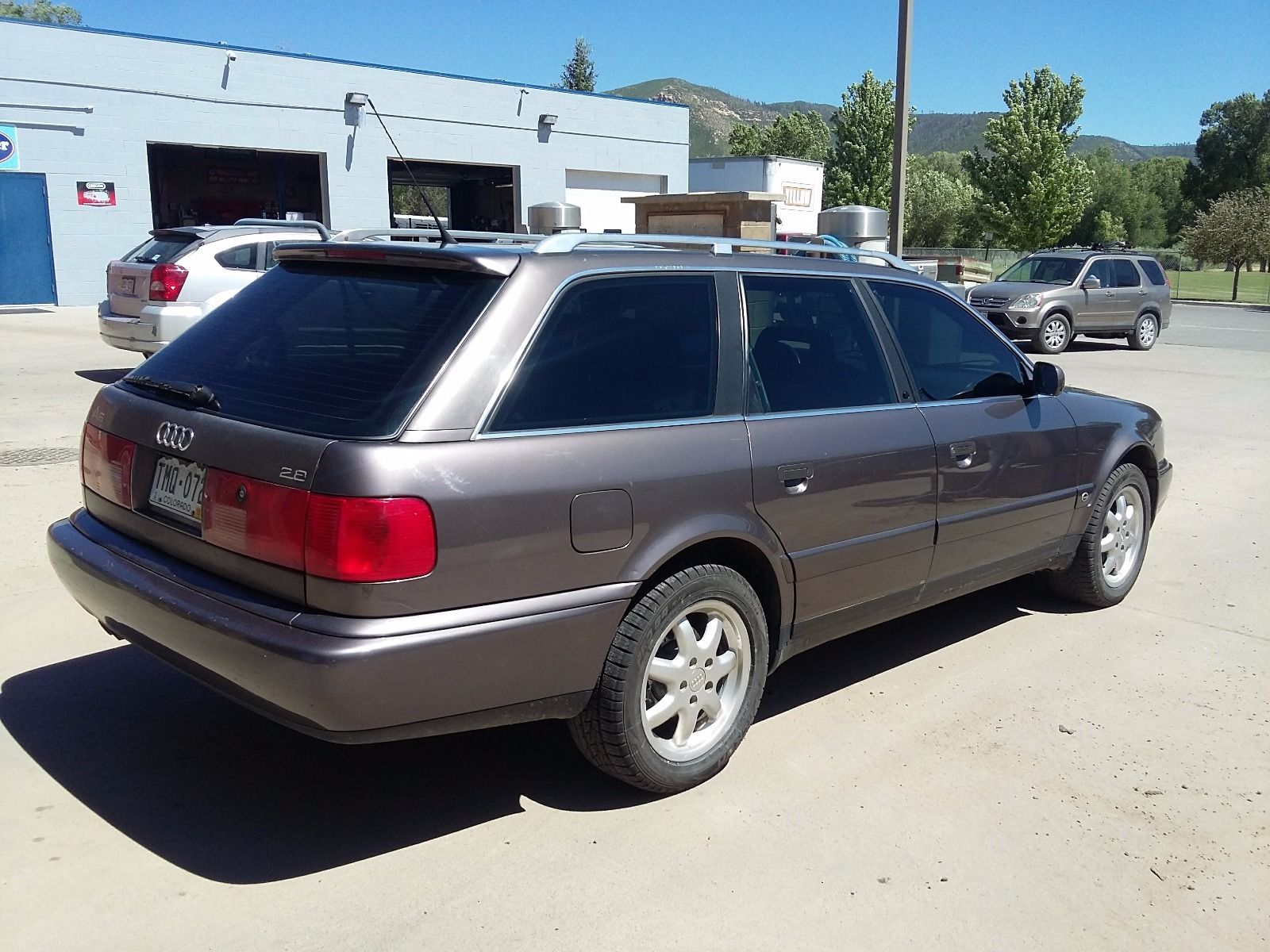 Year: 1995
Model: S6 Avant
Engine: 2.2 liter turbocharged inline-5
Transmission: 5-speed manual
Mileage: 179,000 mi
Price: Reserve Auction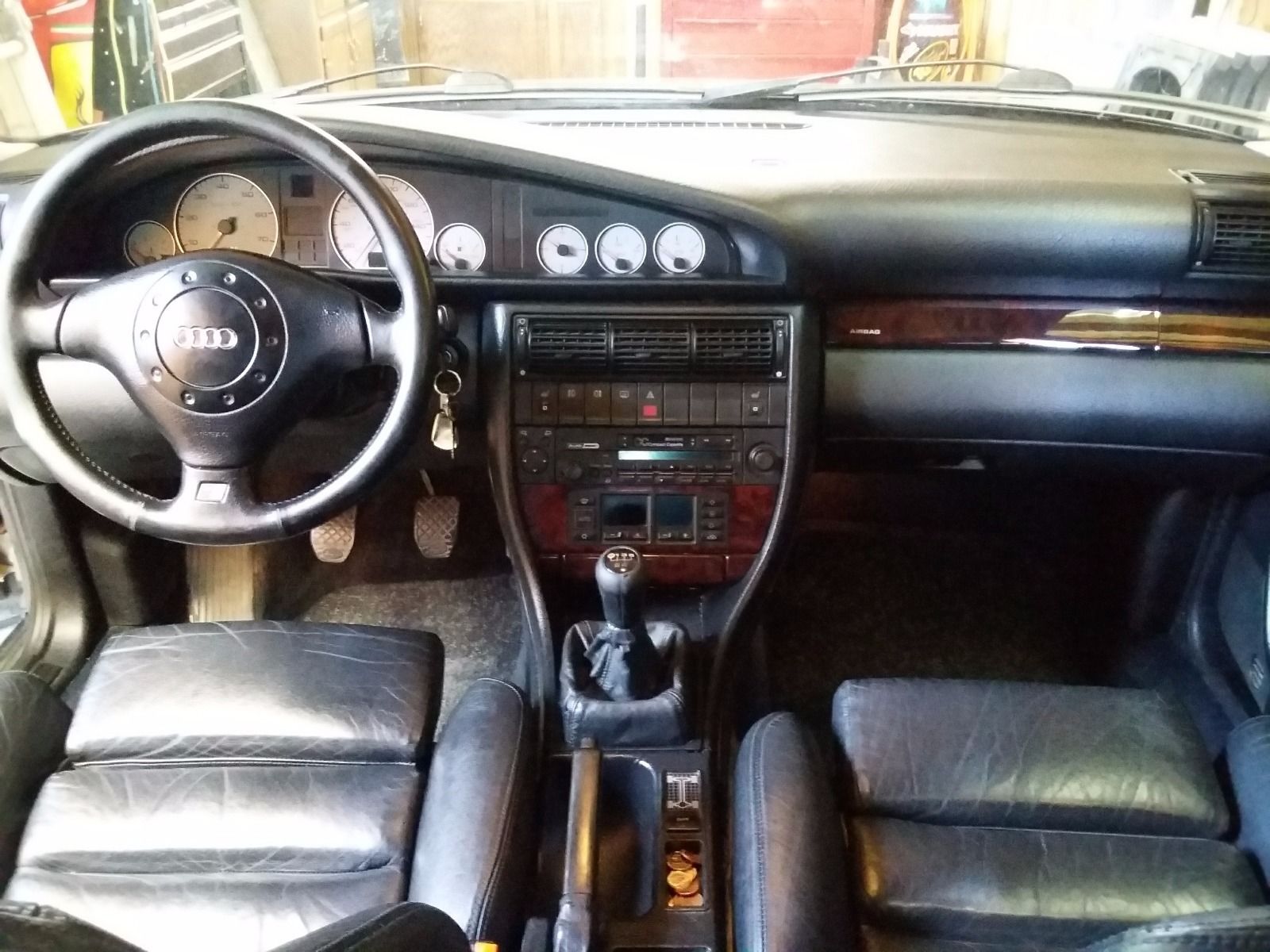 1 of 15 S6 avants with this color combo!
Early 1995 S6 Avant with 179,000 miles and climbing. Cashmere/black. I have all records back to 40k miles (2″ thick). It is all stock besides 2.0t coil upgrade and no cats. Do88 silicone inlet pipe, Forge style bypass valve. Timing belt done at 160k, brakes all around at 174k, Falken tires with 65k mile warranty at 174k. MAF replaced at 174k.

Very clean exterior exterior besides:
Damage on the front bumper (pass front corner) Extra black bumper can be included for the right price.
Front pass fender has some clear coat damage, driver's fender has one spot of surface rust (as pictured) the size of a quarter. Rear hatch was replaced with an A6 hatch before I purchased it, small scratches on the rear bumper.
Interior is also very clean with the exception of:
3″x"5 patch on driver's bolster and missing the armrest (can be included with sale). All 4 seat heaters work well, all windows, sunroof, diff lock, cd changer works well. AC blows cold!
Mechanically the car is very sound. I daily drive it and just returned from a 4000 mile road trip without a problem.
The power locks only unlock from the key hole, but can be locked from driver's door.
The front suspension needs a "refresh", but still drives surprisingly well.
Absolutely no leaks of any sort!
It's not perfect, but overall really clean and stock with low miles and TONS of records!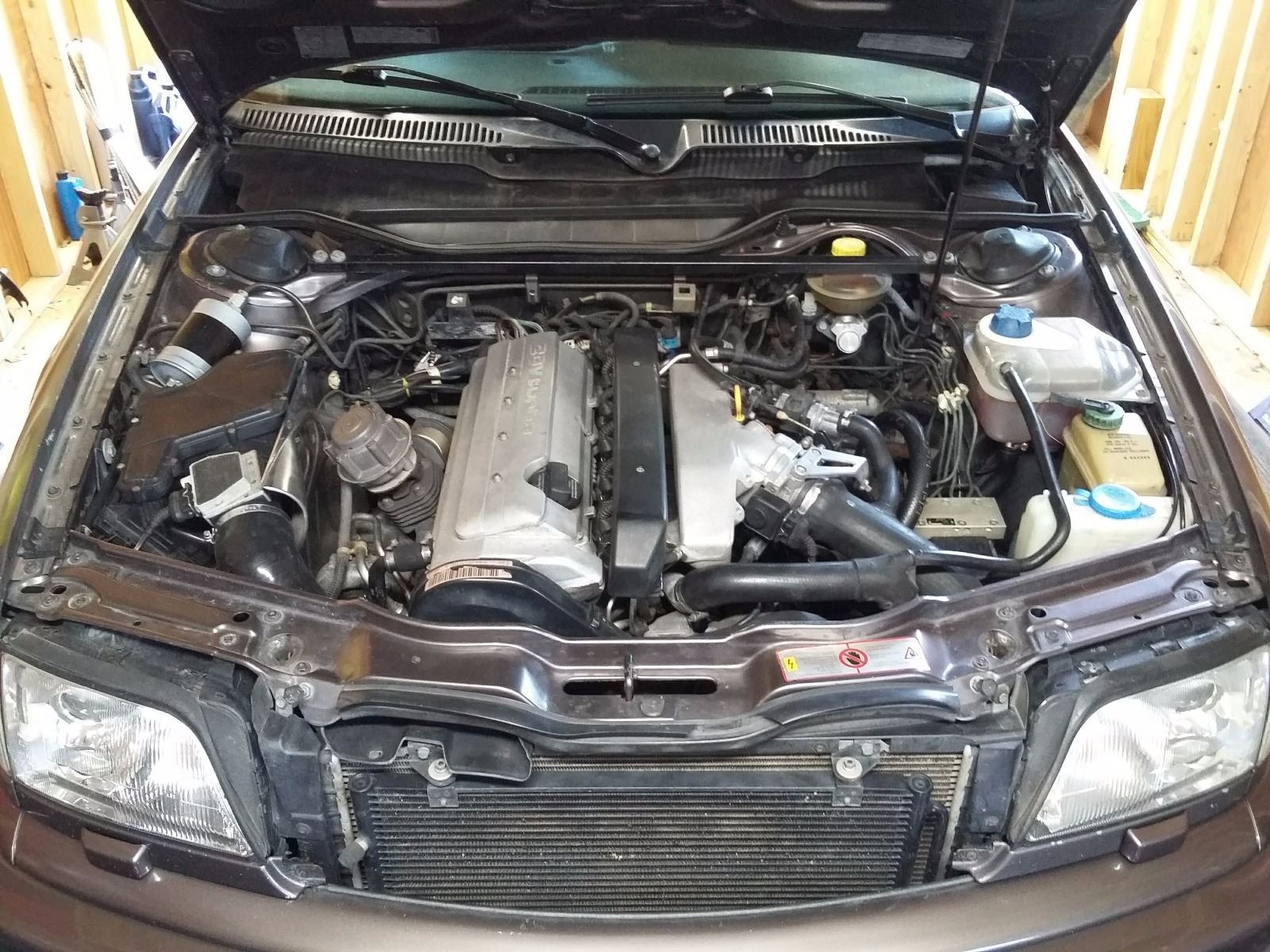 Mechanically this car looks to be fairly well sorted, with reasonable running upgrades and it looks tidier than most under the hood. Inside, too, the black leather shows fairly well and the broken items could be repaired to take it to the next step. The suspension refresh shouldn't be too difficult and on balance I'd rather have the timing belt done than the bushings replaced.
It's outside where the car really needs the most work; the Cashmere Gray Pearl is very rare to spot on the S6 Avant, but this one is fairly tired outside. The B5 A4 Ronal "Swing" wheels are the correct 16″ size, but the wrong offset too, though they're fairly easily replaced. My guess though is that this car isn't a restoration candidate; buy it, fix what's wrong, and just drive it. If you're looking for a unique commuter with a ton of street cred for those in the know, this Wunderwagon may just be an affordable ticket.
-Carter