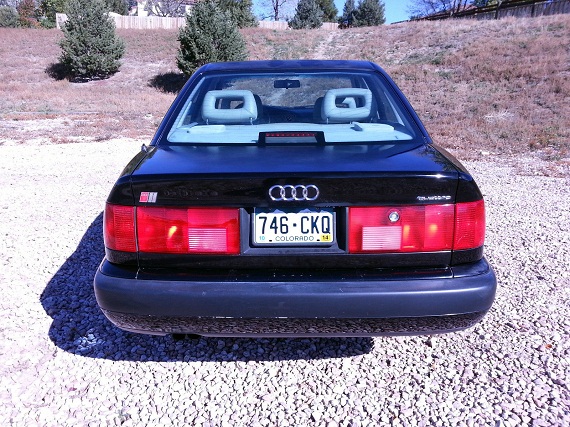 In the world of legendary German luxury sport sedans, the 500E and M5 take all of the heat off of the original Audi S4. Consequently, a smart buyer can get into a relatively easy to maintain and fix, infinitely tunable and all-year useable package that defines the original S4 and S6 models. Many of them were snapped up years ago and it's hard to find sub-200,000 mile models that are in good condition. Luckily, today's Black over Ecru example fits the bill well: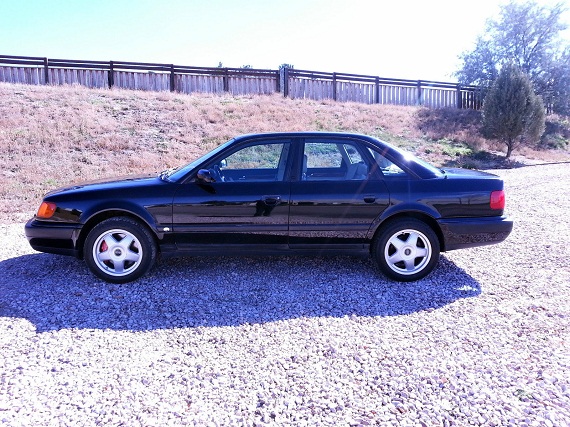 Year: 1994
Model: S4
Engine: 2.2 liter turbocharged inline-5
Transmission: 5-speed manual
Mileage: 157,000 mi
Price: No Reserve Auction
1994 Audi S4
157,XXX miles
Black exterior Ecru (white) interior
Porsche turbo front brakes
Faded paint on roof and trunk
Power steering fluid leak at X plug
Maintenance records since 1998
Includes 4 Michelin snow tires
3 Owners
Clean title in hand
Carfax: http://www.carfax.com/viewEmailReport.do?a=fDSRckZEsCbBjd5Uj62b8OP5SmqCxzoLk9kmkyHE4ZXcU3xPPmzKZw%3D%3D&language=en
Asking price or best offer

Tags: 1992 1993 1994 1995 92 93 94 95 s4 s6 urs4 urs6 20v i5 turbo 5 speed original quattro audi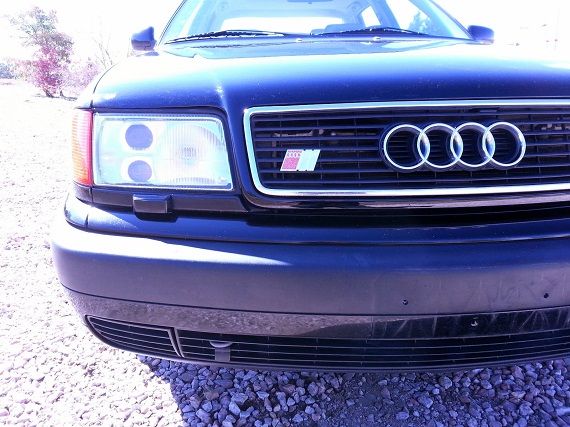 This car looks honestly presented. There is something that's indescribably attractive about the worn exterior on these cars; it's comfortable, like a well worn pair of jeans that you can't give up. It's great to see the original light and strong Fuchs-made wheels in place covering some desirable upgrade Porsche brakes. It's also nice to have a set of snow tires included in the sale, especially when they're Michelins. With maintenance records for the past 15 years (since it was almost new), this appears to be a pretty solid buy. I would expect this car to end up in the $5,000 – $6,000 range; for that amount you can have a great, fun and pretty reliable daily driver for the next 100,000 miles that adds some class and boost to your daily commute.
-Carter