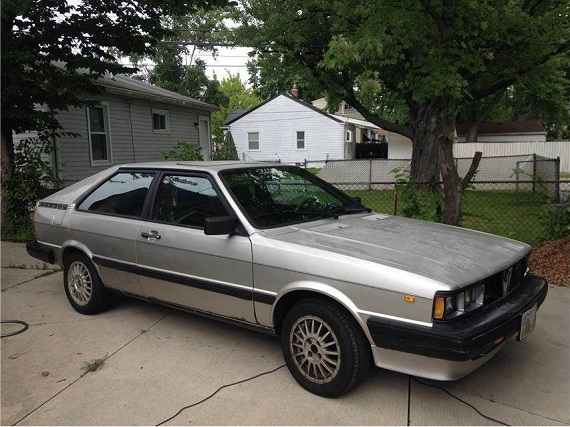 It goes without saying that not every older German car is perfect, and that leaves a large amount of cars that are a bit of a "project". Depending on your tolerance and your desire for a particular model, that level of project can vary greatly from a car that has some minor needs to a complete rebuild from scratch. Today I have two "broken" Silver Arrows from different generations – each with a devoted following and somewhat rare to see these days. Both could function as daily drivers with some work if you're game. Let's start with the Coupe GT: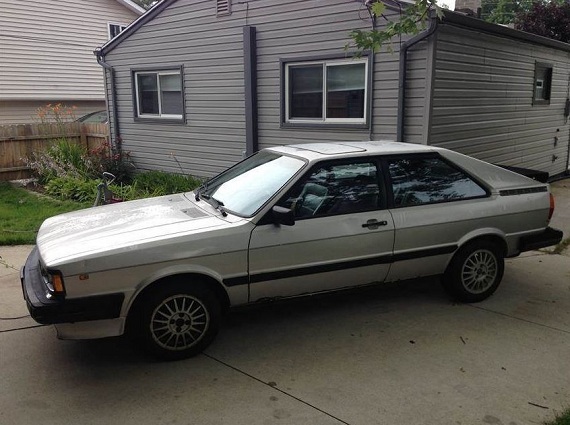 Year: 1984
Model: Coupe GT
Engine: 2.2 liter inline-5
Transmission: 5-speed manual
Mileage: TMU
Price: No Reserve Auction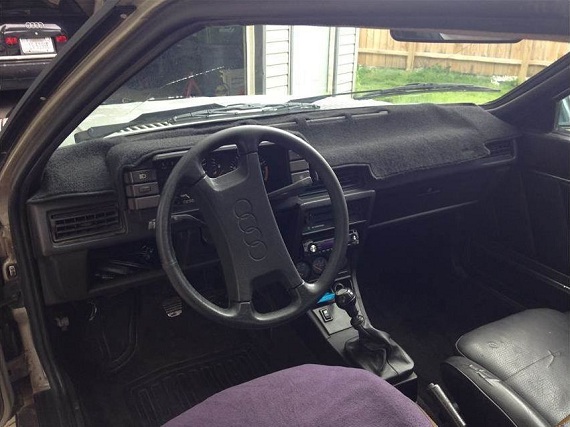 After years of faithful service, it's time to pass on this great piece of Audi history to someone else. This car served me well as a backup vehicle in college when my main mode of transportation was a motorcycle and for the last year while I built up my current daily driver to a reliable state.

First things first, mileage. Exact mileage is unknown as it shows on carfax, but the guy I bought it from said it had been sitting in the previous owners field for ten years before he bought it. My guess is that during the ten years it sat, the odometer gear's glue deteriorated, causing the rods that spun the odometer to not spin the gears. One of the first things I did when I got the car was open up the cluster and get the odometer to catch again, and now it works perfectly. The previous owner said he put less than 5k on it and I have probably put even less on that. Either way, this thing probably has less than 80k on it.

Besides the trunk, the cosmetics on this car represent how a thirty year old car would look if you never repaired any of the dents or dings that are unavoidable throughout the life of a car. It has dents, dings, scratches, peeling clear coat, surface rust(haven't been able to find any spots that have rusted through the body panels), and some missing trim pieces. The windshield has a pretty large crack in it, so I had to register the car in Montana where my family has a lake house in order to dodge the safety inspection in Utah, hence the current Montana registration. The car was backed into in the rear by a lifted pickup truck with a trailer hitch at some point and it smashed the tail gate and its locking mechanism. I replaced the tail gate, but the locking mechanism never got replaced, so the trunk doesn't lock shut, but does stay shut while you're driving. The interior also has the typical signs of an aged car, torn up seats, cracked dash board, and scuffs and scratched hear and there, but for the most part everything is still in tact. All four speakers were replaced a few years ago along with the head unit, but I never hooked up the radio antenna, so the radio doesn't work very well. Two of the three center gauges work, oil temperature being the inoperable one. Speedometer doesn't work, I messed up the friction calibration when I was fixing the odometer, so it started to spin a lot more than it should have and eventually the needle just snapped off. I have just been using a garmin gps unit for a speedometer ever since, which I will include in the sale.

Engine runs great after it warms up for about half a minute. I believe that a new cold start switch would fix this problem. There is a coolant leak at the thermostat housing that revealed itself just recently. Never got the coolant temperature above the recommended range. The oil cap leaks slightly, but I've never had to top the oil off in between oil changes, so its a minor leak. Plugs and wires are fairly new as well as the cap and rotor. Transmission shifts very smoothly, never had a problem with it. Clutch still grabs hard, lots of life left in it. Rear muffler fell off a few months ago, but those five cylinders sounded so good without it, that I decided to just leave it off.

When I bought it three years ago I put new front shocks, front control arm bushings, front tie rods, all brake pads and front rotors. Tires are nearly new, as you can see from the pictures. I have a few extra parts that will come with it like another spoiler, windshield wiper motor and assembly, and a few other randoms.

I was hoping to eventually restore this thing to its original beauty, but looks like thats not in the cards for me, so hopefully someone else will do it for me.

Thanks for looking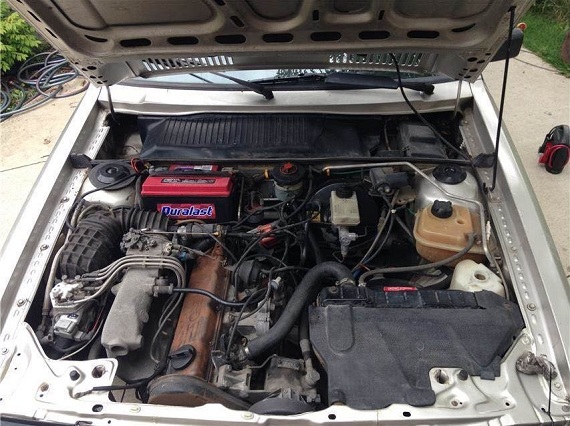 It's become very rare to see these early B2 Audis in good condition these days; many more are a bit rough, but they have a character that few 1980s cars achieved. The throaty inline-5 may not be the fastest revving or strongest kick of the pants, but it's a fun and great sounding motor in a chassis that is wonderful on back roads. The early GTs have the advantage (depending on how you view it) of lines that are closer to the Quattro and 4x100mm wheels, shared with Volkswagen. That means Scirocco 16V brake upgrades and more plentiful wheel options. Seats are shared with several models, so they're easy to come by too. What would I do with this car? Well, a dash upgrade and some Euro-bumpers would improve the looks, along with some Mk.2 Recaro seats and BBS RA wheels for a stealthy look. There's a lot of work to do to make this nice, but for well under $5,000 you could have a nice running GT with plenty of character, a sporty feel and a unique look. You could even do a budget 7A 20V swap – with me doing about 80% of the work, my total outlay was around $2,000 for the swap and you've got a car that is E30 M3 fast. To me, it's worth saving this car. The only real downside is the broken windshield which is NLA and expensive to import. Need a few more creature comforts?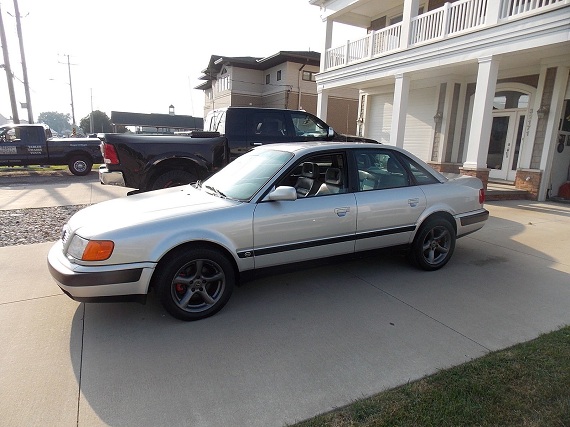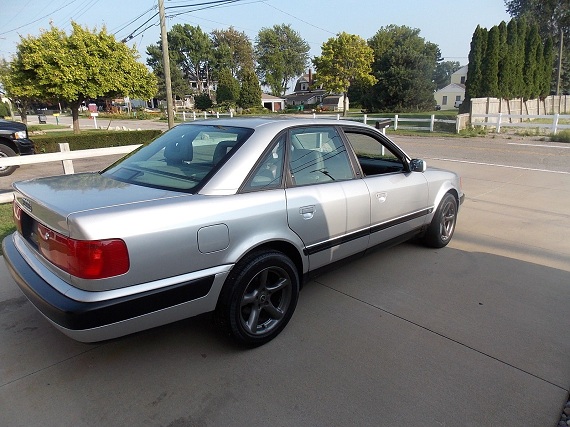 Year: 1993
Model: S4 quattro
Engine: 2.2 liter turbocharged inline-5
Transmission: 5-speed manual
Mileage: 194,000 mi
Price: $3,500 Buy It Now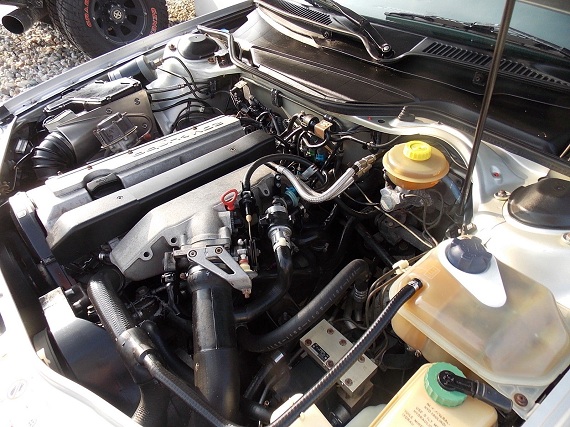 You are looking at my 1993 Audi S4 Quattro. The car runs and drives excellent and has been very well maintained since new. This is an euro spec car with more power and a lower stance. The body is in great shape with only a few spots of surface rust. It has never been in an accident. I just put new brakes and rotors on the car as well as all new suspension bushings. The engine was rebuilt in 2007 at approx. 161,000 miles please call for the details. The car drives perfect and is very fast ,it shifts excellent and all the diff locks work as they should. All of the power options work and the interior is in very nice shape with the exception of the edge of the drivers seat. The 5 cylinder turbo is an excellent engine and makes for very fun driving. The clutch was new at 145,000 and is very smooth. It has ROH wheels 16X8 with Goodyear Eagle GTs 235-ZR50-R16 they have excellent tread. The heater blower motor is not working but the AC works fine. The car can be driven anywhere and needs just the blower motor replaced to be an excellent daily driver. Please call me with any questions. Thanks 248-755-9831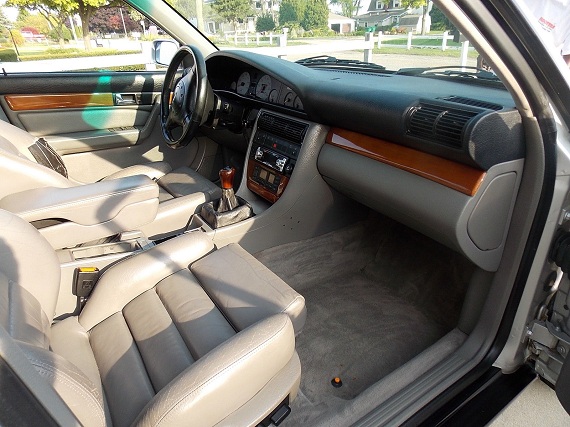 This S4 obviously is quite a bit cleaner than the GT, but also needs a fair amount of work. The driver's seat needs re-upholstering, the blower motor doesn't work, and there is some nasty looking rust in the back. It's a claimed Euro car, but the bumpers and dash appear to be U.S. spec so I wonder if that claim is correct. The ROH wheels would also need to be replaced if I owned it; ideally, I'd look for a set of the Borleo option wheels that are hard to come by – like this one from a later A4.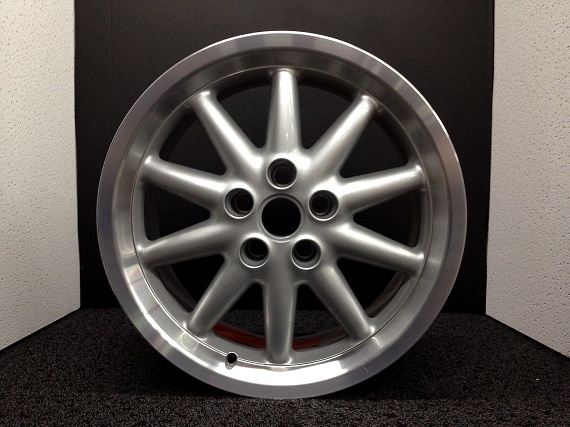 Obviously, the S4 requires less immediate work – but they're also more expensive cars to repair and own versus the early, more simple GTs. Either one gives you some serious "street cred" with enthusiasts both in the Volkswagen/Audi camp, and increasingly outside of it as there is a greater appreciation for just how good these cars were. Both certainly deserve to be saved, and I hope they find loving homes.
-Carter