Blame this post on fellow GCFSB contributor Nate. Ever since he snagged his E28 M5, I've had M5 on the brain. I've driven a few E39s, and most notably, a friend's 2003 525i 5 speed manual sticks in my mind as striking a great balance between luxury and sport. The shifter was accurate without being too notchy, the clutch takeup was perfectly weighted and the ride was serene without putting you to sleep.
I've dreamed about driving an E39 M5 for quite some time. I've been a passenger in one, but I'm hoping, someday soon, that I can buy a low mileage example of my own. The cost of entry to this 400 horsepower beast is becoming more reasonable, such as this particular one for sale in Connecticut.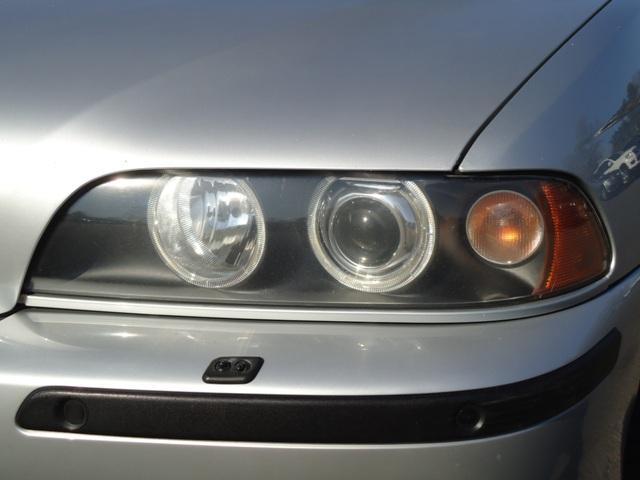 LOOK AT THE MILES!! 50,210 Original Miles on this Gorgeous '01 M5 with a 6-Speed Manual Transmission!! This vehicle comes equipped with Navigation, Bi-Xenon Headlamps, Power Heated Front Seats, Sport Suspension, Sport Steering Wheel, and much more!!! WOW.
Silver isn't my most favorite color for an M5, however, it would allow me to slip past the fuzz more easily. Still, I'd rather have a nice dark blue, black, or just to be obnoxious, Imola Red.
Here's a clip of Jeremy Clarkson's series "Meet the Neighbors" where Nürburgring legend Sabine Schmidt does a hot lap in the E39 M5 Nürburgring Taxi.
-Paul