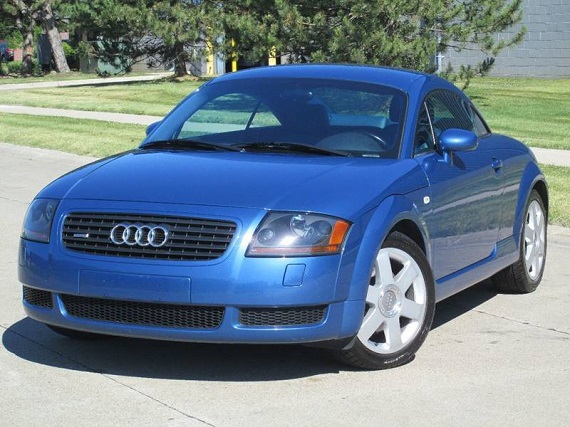 We don't spend a lot of time on these pages talking about the Audi TT, and that's a disservice to what is a great car. It's often called a pretend sports car, but dismiss for a moment that it's not a Porsche 911 and consider what it is. Starting as a show car in 1995 (hard to believe!), most thought it would never come to market like the futuristic look of the concept. But surprisingly the look was almost identical; the slinky exterior and modern looking interior managing to well mask the Golf underpinnings. The turbocharged motor packed 180 horsepower to start, but the promise of more in the future sounded great because of the Haldex-differential "quattro" drivetrain. In many ways, it was always the promise of more power and special editions that somewhat overshadowed the 180 horsepower model, but today we have a lovely example of the lower power Coupe: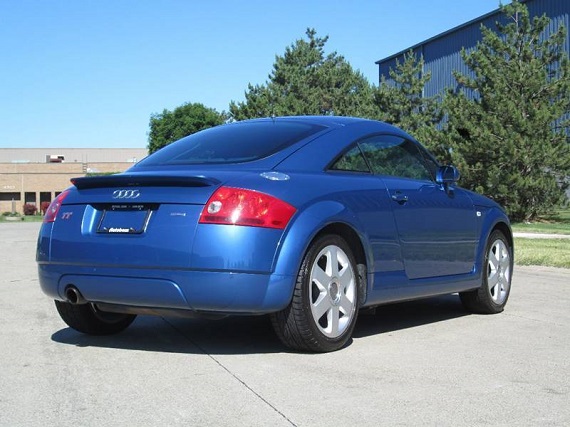 Year: 2001
Model: TT 180 quattro
Engine: 1.8 liter turbocharged inline-4
Transmission: 5-speed manual
Mileage: 86,553 mi
Price: $10,980 Buy It Now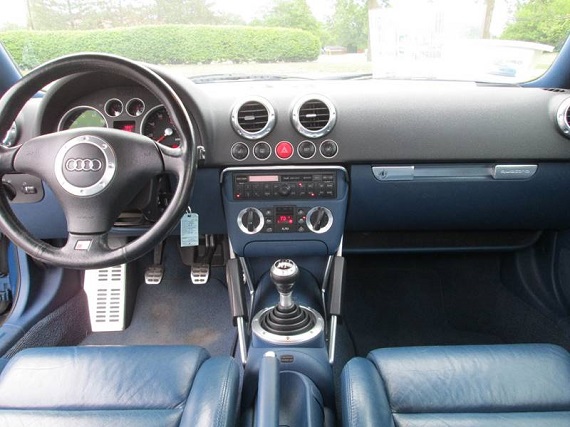 "EXCELLENT CARFAX!!! ALL WHEEL DRIVE!!! MANUAL TRANSMISSION!!! EXTRA CLEAN!!! This 2001 TT Coupe is very well equipped with Heated Leather Seats, Bose Premium Sound System, and many more luxury features. If your favorite color is Blue, this is the car for you! The paint and body are in excellent condition. It's from South Florida and looks and drives like new, this really is in the best condition a 2001 can possibly be in! The Blue Leather interior is like new! The seats look like they have never been sat in. The sport wheels look great and the tires were all recently replaced. All services are up to date and the timing belt service was just completed. Everything is in proper working order and feels as tight as the day it drove off the lot. This color combination is very unique and they don't come any more perfect than this one! Check our photos, this is the best color Audi has ever had for a tt. It looks and runs like new. Autohaus has sold and serviced Audi vehicles for over 30 yea"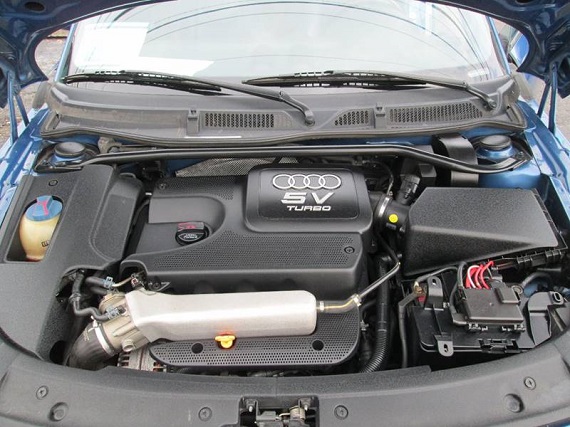 Unlike the 225, the 180 had a 5-speed manual instead of the 6-speed, and wore slightly more conservative looking 6-spoke 17″ wheels (opposed to the showy polished and forged "Fat Fives") when equipped like this car with the Premium Package. Additionally, only one exhaust pipe stuck out the rear valance. But the overall style and driving dynamics of the 180 model were the same as its more powerful sibling. Today in the market, TTs are a absolutely stellar value if you want some sport mixed with practicality, lower repair costs, and a low entry price. With below 100,000 miles on the clock, this one is lovely Denim Blue Pearl Effect with matching blue leather inside. Condition is far above average and this is reflected in the price at nearly $11,000. That's a lot of scratch for a early 180 TT; I've seen pretty tidy 225s for a few thousand less, but not in this condition or with these miles. Conversely, I've come across a few very low mile 225s asking closer to $20,000. This car isn't outrageously priced for what it is and ultimately still fulfills the promise of a low cost sporty yet practical coupe. Still, it'll probably take just the right person who doesn't mind explaining why they didn't buy the higher output car once in a while.
-Carter