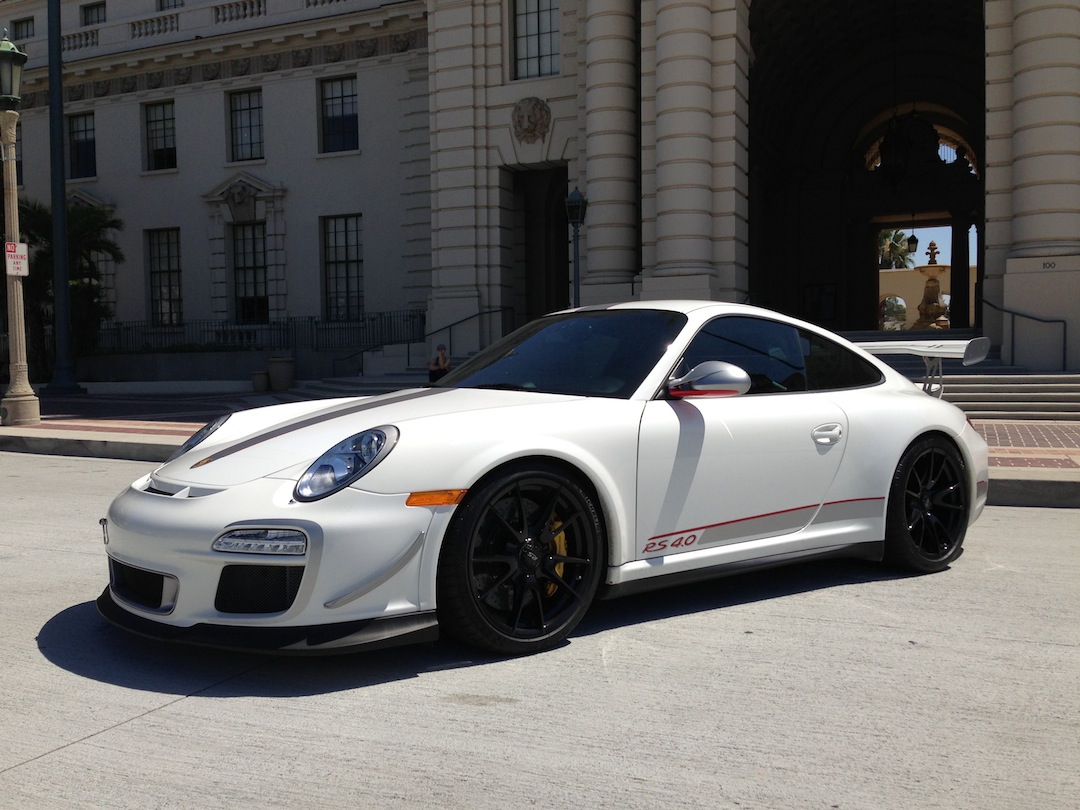 It's not a secret that the next Porsche 911 GT3 will be equipped exclusively with Porsche's PDK dual-clutch gearbox. While the PDK is more efficient and faster than a normal manual transmission, the purists have already been voicing their discontent. First, it was the disappearance of the air-cooled engine. Then came the introduction of an SUV wearing the Porsche badge. And now, no more three pedal option in what is arguably the ultimate 911? What is the world coming to?
The swansong for the 997 was the car we see here, the 911 GT3RS 4.0. This 911 borrowed the engine from the track ready GT3R and RSR, which bumped horsepower in this version to 500. This is the largfest capacity, naturally aspirated flat six that has ever seen duty in a Porsche. The hood, front fenders and seats are crafted from carbon fiber. Plexiglass replaced the regular glass in the rear windows for further weight savings, except for US market vehicles were this material is not compliant with regulations. Only 600 of these cars were made at the end of the production run, assuring instant classic status. This one for sale in Southern California has traveled under 10,000 miles and offers a unique opportunity to experience where 50 years of constant development and evolution will take you.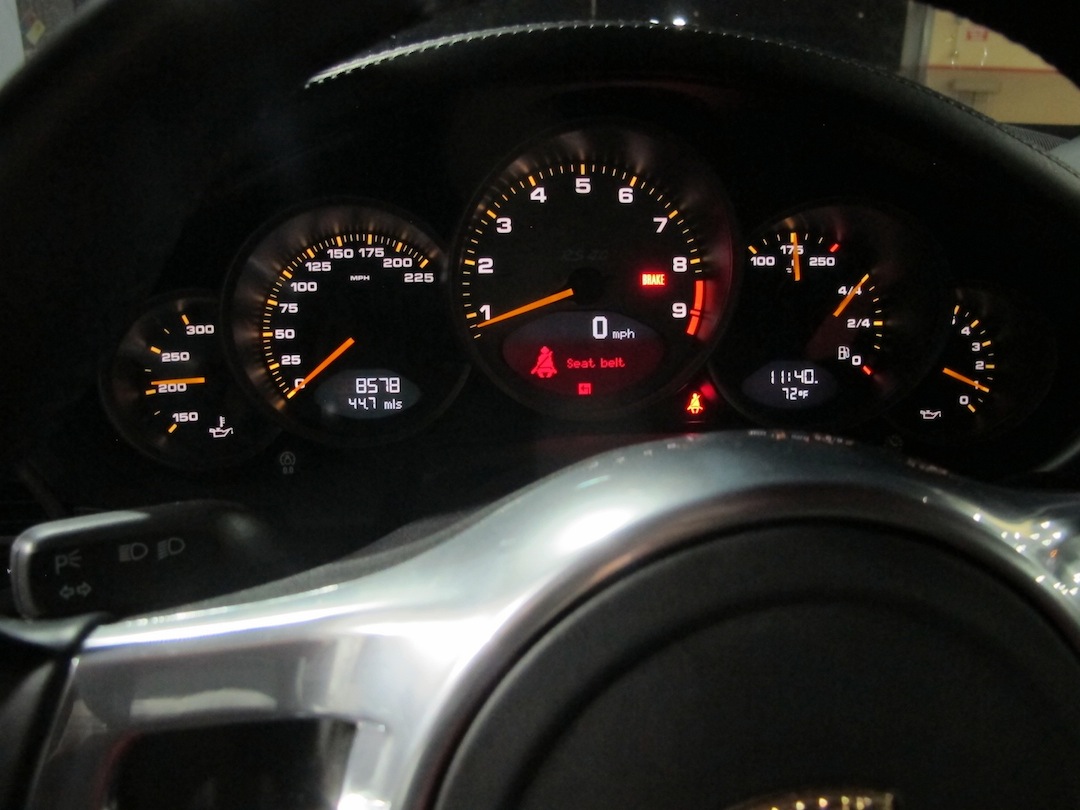 Year: 2011
Model: 911 GT3RS 4.0
Engine: 4.0 liter flat-6
Transmission: 6-speed manual
Mileage: 8,500 mi
Price: $250,000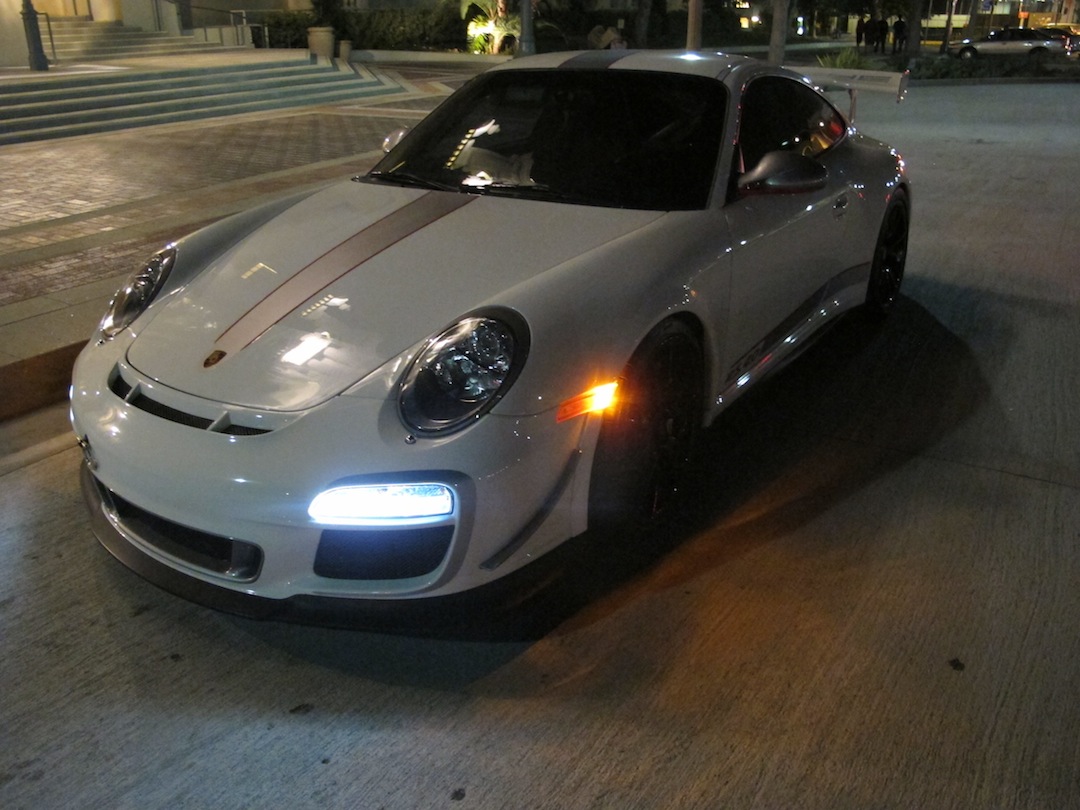 My Dear Friends,

I no longer have the time to drive this beauty…feels kind of blasphemous talking wildly like that haha. Can't even count the compliments and nods from toddlers to grandmothers for this unicorn. But I would rather sell and see it go to a loving owner then sit in my garage. The only change I've made to it is tinting the windows as I can't stand being a goldfish (dark enough to keep the heat and light out but still light enough to see the roll bars and silhouette of the driver Family and friends have tried to persuade me to hold onto it or allow one of them to make monthly payments (bahaha) but I feel this is the right decision. Maybe I will slap myself when this beast is no longer in my possession. Some of us prefer and appreciate the feel of driving a manual transmission while others enjoy the technological advances of PDK. Not to say that one is better than the other but that there is clearly a passionate following for each. I don't think I need to tell you that this girl can dance. I'll just say that I felt like the Korean world breakdancing champion at a middle school slow dance when moving on the highway. Only 600 produced. Creme de la creme. Truly last of a dying breed. May she bring you as much happiness and joy as she brought me. No no no…my wife (!!!) has nothing to do with it.

Options:

Carrera White

Leather Interior in Black/Red

Seats Full Leather/Alcantara Red Inserts

Lightweight Lithium-Ion Battery

Wheels Painted Black

PCCB – Porsche Ceramic Composite Brakes

Front Axle Lifting System

Fire Extinguisher

Cupholders

Bluetooth Phone Interface

Sport Chrono Package

Floor Mats in Interior Color

Steering Wheel in Smooth Black Leather

Universal Audio Interface

Adaptive Sport Seats w/Memory

Foot Rest in Aluminum

RS 4.0 Logo in Red on Rear Lid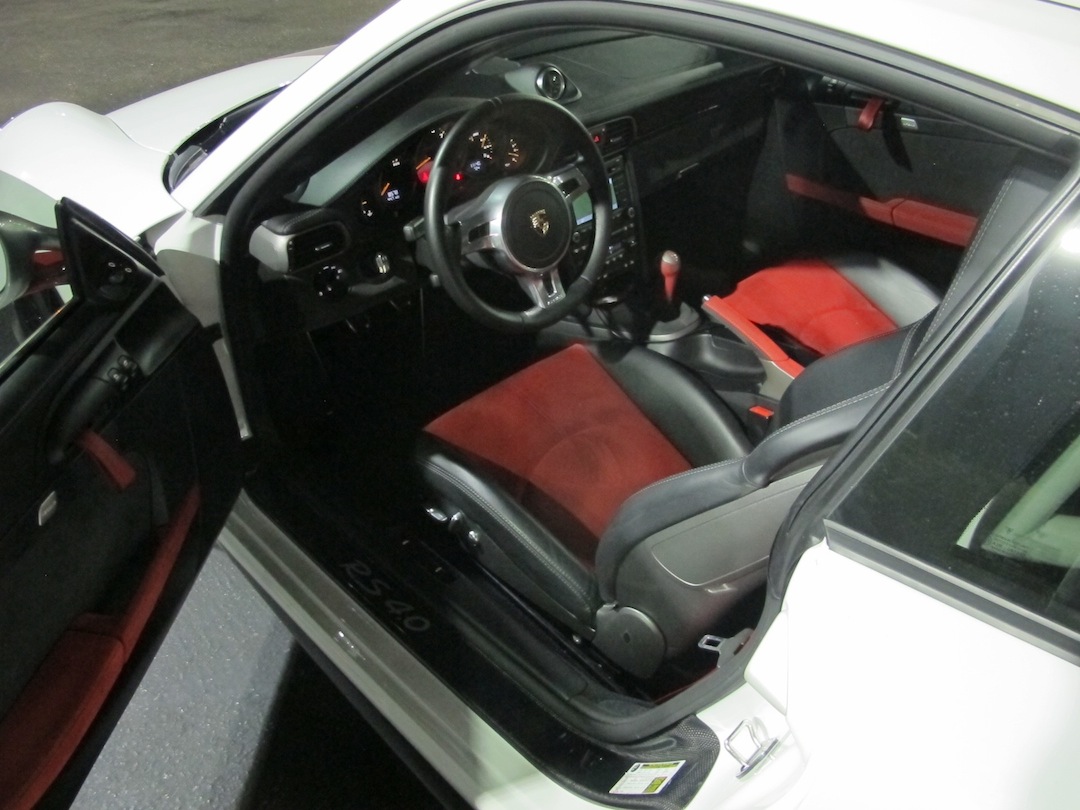 One wonders if the GT3RS 4.0 will be viewed in similar light to the air-cooled 993 that preceded it, that is, as sort of a last of its breed kind of vehicle. How many more companies will phase manual transmissions out of not just sports cars but vehicles overall remains to be seen. You can't deny that technology has closed the gap and there's no real performance or economy benefit to having a manual gearbox, but there still is a certain continent that still likes to row their own, including yours truly. As such, a car like this GT3RS 4.0 will always have that lust factor behind it.
-Paul