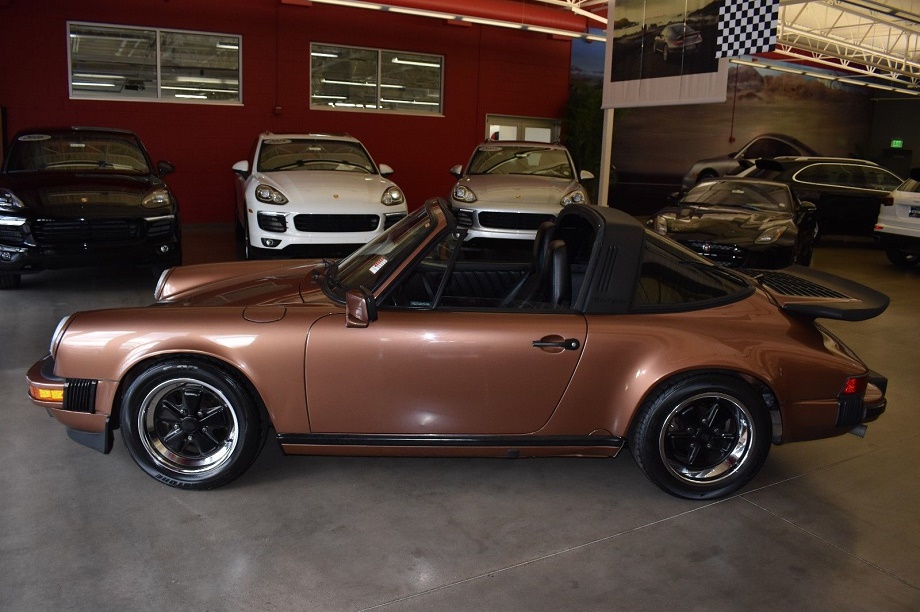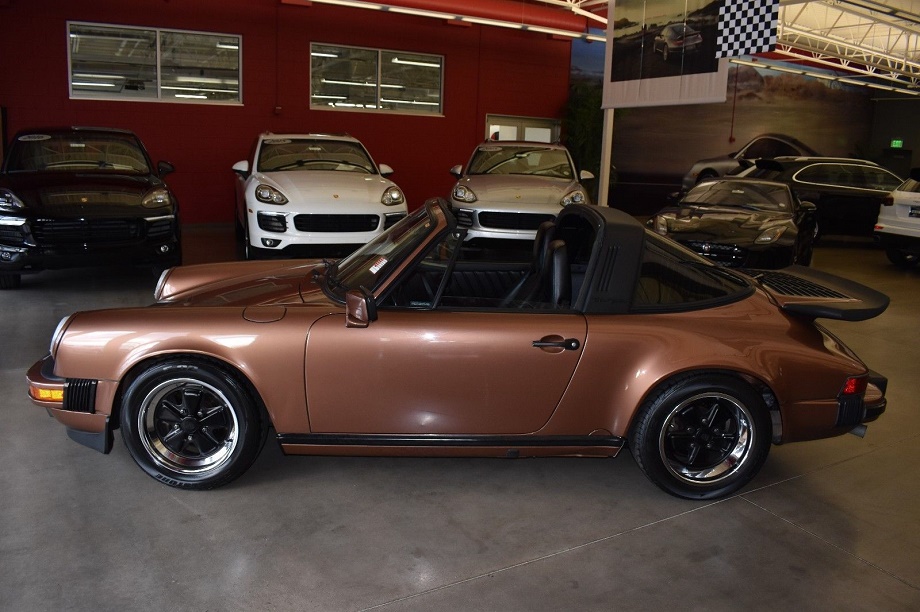 I can't say that I've really considered a brown car for myself, nor do I tend to specifically look for them. Not surprisingly, they're fairly rare outside of the late-70s when the color apparently was more in vogue so whether I was looking for one or not the opportunities would be few and far between.
There is something about them though. Maybe it's that they're a natural color, even in one of the darker hues, which produces an affinity in us we didn't anticipate. I do know I have a strong preference for metallic brown over the non-metallic variants. There are exceptions to that, but they are truly exceptions.
This one, a Cognac Brown Metallic 1989 Porsche 911 Carrera Targa located in Colorado with 67,754 miles on it, doesn't bother with being an exception. It's metallic and even though the lighting does not do justice to it this 911 looks really good.