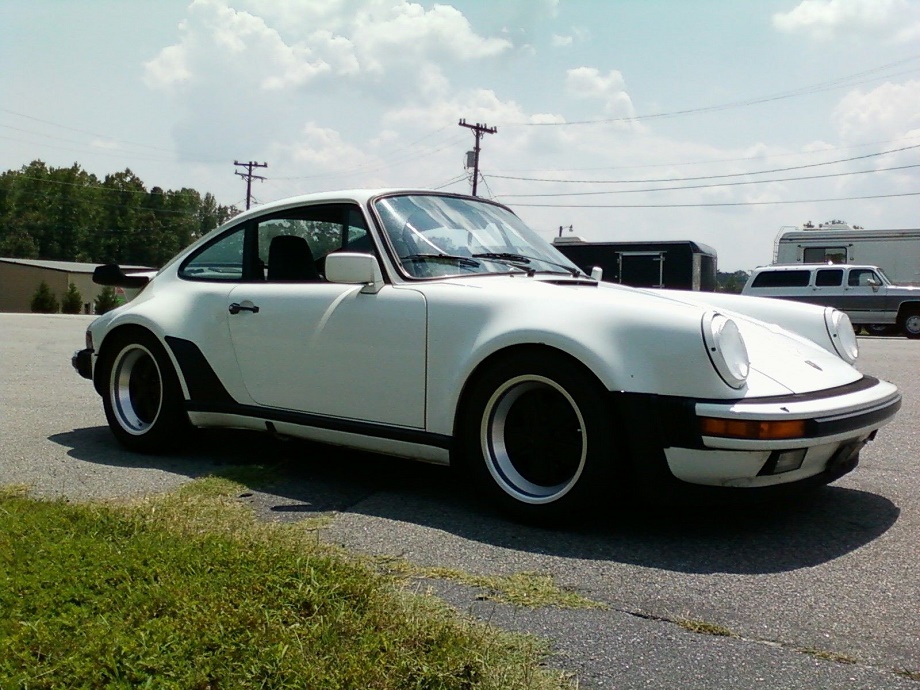 This 911 is a little bit of a curiosity. It should be of interest to particular buyers and could be a nice opportunity at a unique 911 for reasonable cost, two things that do not always go hand in hand. I'm also specifically interested in what it should cost, but we'll get into that below.
So what is it? It's a 1982 Porsche 911SC Coupe with all of the standard 911SC running gear, but with the body, suspension, braking, and interior of a '88 930. That makes it similar to the M491-equipped Carreras that Porsche made available from the factory, though obviously this one was not built by the factory. An M491 911 can be a pretty expensive purchase. This one shouldn't be and in that regard provides something different for those who would like a Turbo-look 911, but can't stomach the high price. It's definitely in driver level condition, but the engine and transmission have been rebuilt so hopefully it is mechanically sound.
As they say, the devil is in the details and this one definitely will require a knowledgeable person to look it over and insure all of the work was done properly. The current owner has put a decent number of miles on it so hopefully he too can help with those details. If it all checks out, then it should be a fun car.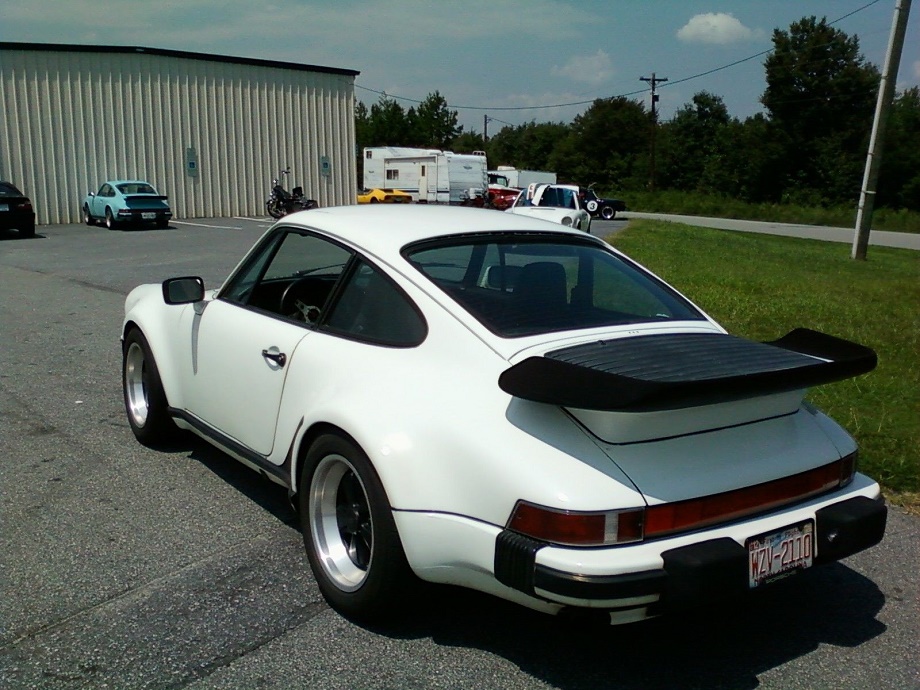 Year: 1982
Model: 911SC
Engine: 3.0 liter flat-6
Transmission: 5-speed manual
Mileage: 150,000 mi
Price: $45,000 Buy It Now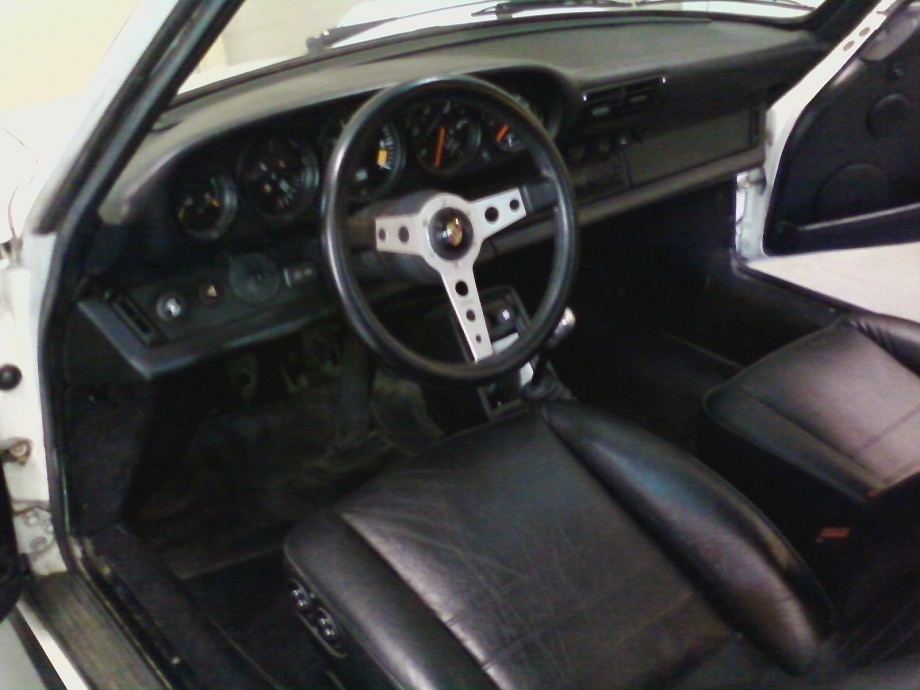 1982 Porsche 911 SC "Turbo Look"

1982 911 SC Chassis, Motor, and Transmission with 1988 930 Turbo Body panels, Brakes, Suspension, and Interior.

I have owned this car for almost 10 years and have put on half of its 150,000 miles. This has always been a North Carolina car, so there are no rust issues. This is a nice tight, fast, fun car that has a lot of cool modifications done to it. It took me a long time to find a turbo look car that actually looked right. With all the factory 930 parts on this car it looks just right. This is a great hot rod SC drivers car, not for the purist or collector.

The conversion was done in 1990 according to the previous owner. The 930 that the parts came from was turned into a 935 race car and all the street parts went into this car. I know that I am at least the 5th owner. The previous owner drove the car very little and had it for a couple of years. I think the owner before him did the conversion and wanted to track the car, but never did.

Motor Rebuilt at 128,000 miles,

New Carrera Chain Tensioners, and Ramps

New Head Studs,

New MSD Ignition,

New MSD Blaster 2 Coil

New Fuel Filter,

Heads Ported and Polished,

Larger Front Oil Cooler, car never gets hot.

New Injectors

Transmission Rebuilt at the same time as motor,

New Clutch Disk

New Through Out Bearing,

New CVs,

Poly-Graphite Suspension Bushings

Carbo Tech High Performance Brake Pads.

The black turbo interior is in great shape. No cracks in the dash and the panels look very nice. The black leather seats are full power. There is a couple of inch, inch and a half scratches on the left drivers side bolster from getting in and out of the car. A normal thing for a car this old. The carpets are in good shape with plenty of life left in them. It also comes with turbo floor mats.

The windshield washer bottle is nonexistent, never needed it. Wipers do work.

High beams stay on some times, will need a new switch at the steering wheel stalk.

AC has been disconnected, I didn't want the extra weight in the back. Still have all the parts, and they come with the car.

When I bought the car, it needed paint. I figured it would make a great summer project for the future. The paint is checking in a lot of spots and is a little dull in others. It still looks good at 5 to 10 feet. The good news is that there are virtually no dings or dents and it doesn't need paint right away.

I have taken this car on many long trips, and I feel confident that you could drive this car anywhere without any worries. If you want to ship it, you will have to arrange that yourself. I can help load it or get it to the local port if you need to. Or take the trip and drive it home

In general this is a great fun car. I do encourage you to come out and take a look and test drive it and see it for your self.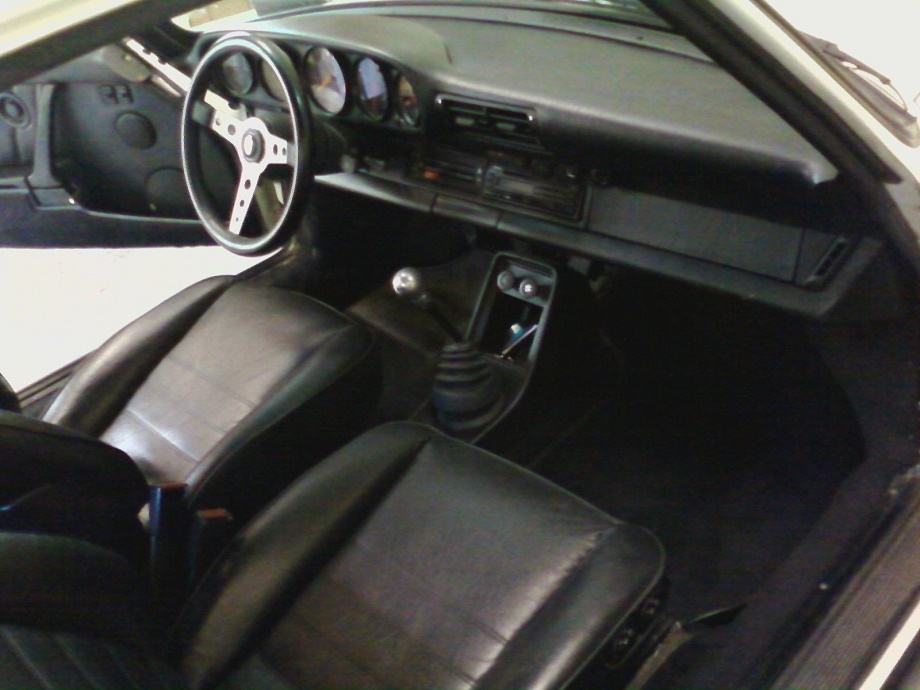 Of course, a 911 like this one only makes sense if the price is right (that's true of all cars, but perhaps more so here). My first thought upon seeing this asking price is that it's too high. I would imagine this isn't too far off what you'd pay for an actual M491 Carrera with similar mileage and in similar condition. And this 911 shouldn't cost as much as the real thing.
But what should it cost relative to another 911SC? That's the part I wonder about. Were this a regular SC with this mileage I'd expect a price around $30K. So we're a good bit higher than that here. The SC isn't a darling of the collector market so complete originality doesn't command quite the premium as it does with other models, but originality always holds a place of importance. If we assume the work to create this Turbo Look was done well and that it has no major issues currently, how much of a premium is that worth? Or is it even worth a premium once we factor in the lack of originality?
I suspect a buyer who desires the M491 equipment without the full price tag would be willing to pay more than standard 911SC pricing in order to get one. How much more I'm not so sure. Maybe $35K-$37K? That wouldn't be a bad price and at that price you'd have a tough time getting an M491 that didn't need a lot of work. And it's at a price like that, that I think buyers might become very intrigued.
-Rob