Last weekend I posted a 911SC Turbo-look Coupe that was of interest to me almost entirely for how it might compare with the car we see here: a 1984 Porsche 911 Carrera Coupe equipped with the M491 package. The 911SC was a non-factory conversion performed by one of its early owners utilizing the body, suspension and braking from an '88 930. In effect, it recreated the M491 package for the 911SC. There are a whole host of factors to be considered with that car, but ultimately it represented a potential opportunity at getting into a Turbo-look 911 for less cost. While I thought the price was a bit too high, it appears it has sold so I guess someone saw the value to be had.
With significant mileage differences between them this M491 Carrera doesn't make for a direct comparison with the SC, but the price increase is easily apparent. For some, however, that non-factory Turbo-look never really would have been under consideration. It is the real thing they're after. Here we have the real thing. It's one of the earlier models when quite a few more were built so it'll be less expensive than a later G50-equipped Coupe. It's said to be well documented and in its current condition it looks great!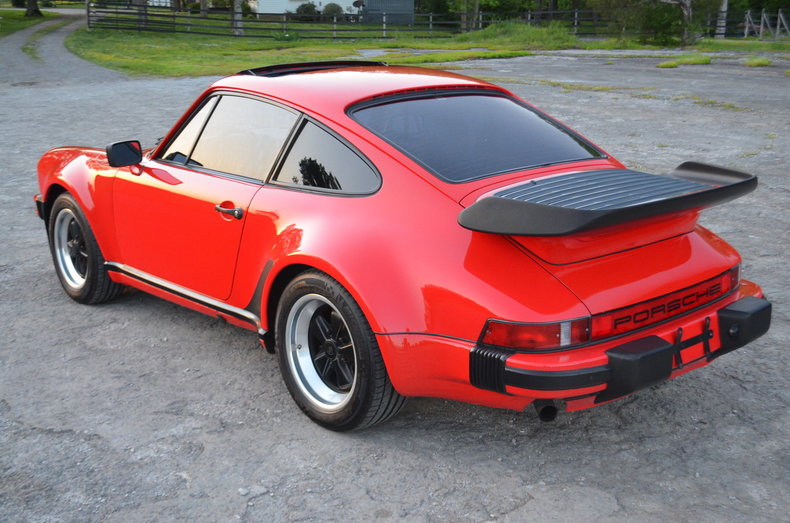 Year: 1984
Model: 911 Carrera
Engine: 3.2 liter flat-6
Transmission: 5-speed manual
Mileage: 54,714 mi
Price: Reserve Auction ($72,500 Buy It Now)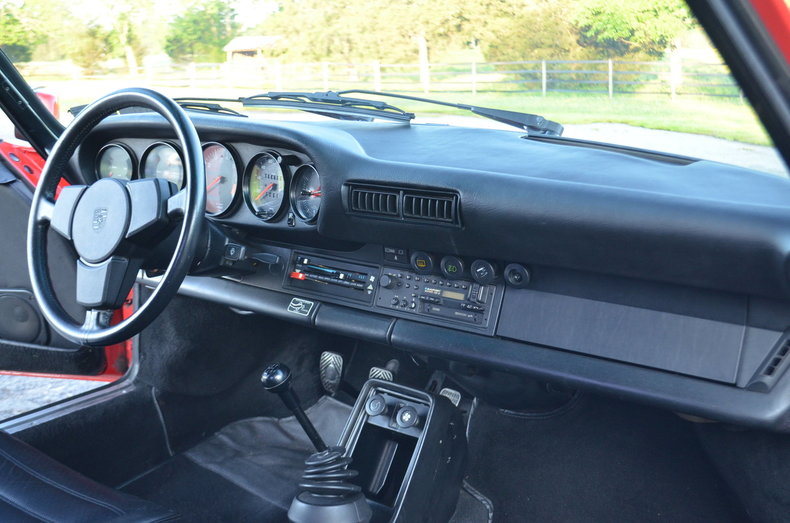 Fabulous,well documented M491 Coupe with COA,full documentation booklet,manuals,tools, and an incredible look and drive!The look is just as you see it in pictures,near perfect paint,razor straight panels and perfect panel gaps.The car has no rust and no indication of accident history.The car spent most of its life in the Southern United States and the last few years in a climate controlled garage and only driven on beautiful days.Items have been looked after and sorted as they were needed and the car reflects that both cosmetically and in the drive.The car is tight,responsive and pleasurable to drive.The leather and carpets are original with carpets still looking new and leather soft and supple.The headliner is good.All the gauges,buttons,and switches are clean,crisp and function as designed.Review the 72 pictures posted on the slideshow presentation,if the car interest you,contact me at 615-971-4409.The car is located in our indoor facility 25 miles east of downtown Nashville Tn.Independent inspections are welcomed and encouraged.There will be an additional $299 assessed to each final sales transaction for dealer doc fee.This and other European collectibles may be reviewed at JPFRAZIER.com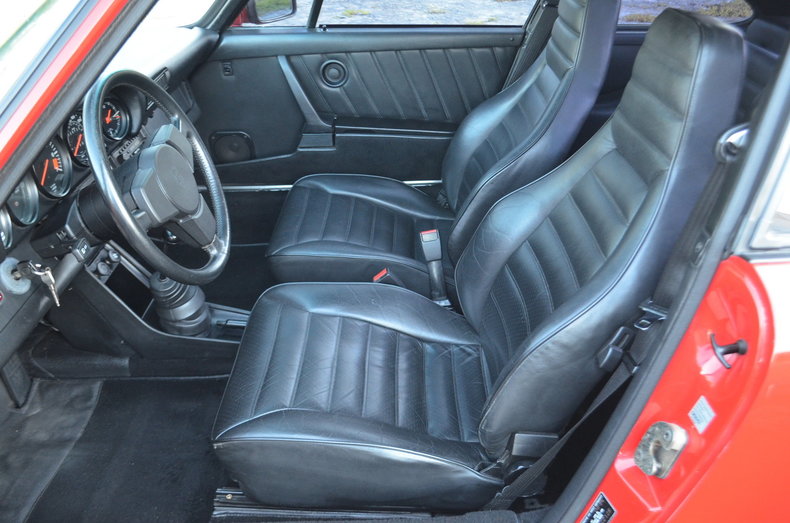 While once somewhat derided for not being the real thing, the Turbo-look has gained quite a following over the years. There will always be some who would rather have a true 930. It's quite understandable and becomes especially relevant as prices for the M491 rise into 930 territory. Nonetheless, the appeal can be hard to deny. The wider rear of the 930 gives the Carrera a much more aggressive look accented by the tea-tray rear spoiler. The lines aren't as crisp and clean as a Carrera, but for many that is precisely the appeal. Turbo brakes and suspension help keep the car planted and in line and even without the extra grunt provided by the Turbo they make the Carrera a better handling machine. Add to all of that the lower stress, lower cost, and more reliable nature of the stout 3.2 liter naturally aspirated flat-6 and many owners see these as a nice alternative to the 930. Some even prefer them and that's why prices have come up.
This one presents in really nice condition. There's little in the way of wear to be seen inside and out so it's clear that it has been well cared for during its life. Sitting with only 54,714 miles it hasn't spent a ton of time on the roads either. The seller states that it's fully documented so it would be interesting to get a sense of its records and at which points those miles were accrued. Obviously, the service history will be valuable here for insuring it has been maintained at the proper intervals over time.
For those looking for an M491 this one looks like a nice option. There isn't a lot fancy about it; there's no special order paint or unique interior trim. It's a Guards Red Carrera that has been looked after. There's value in that too. I think the asking price might be a little high for an '84, but if it is fully documented and its servicing is entirely up to date, then I don't think you can expect it to sell for too much less.
-Rob