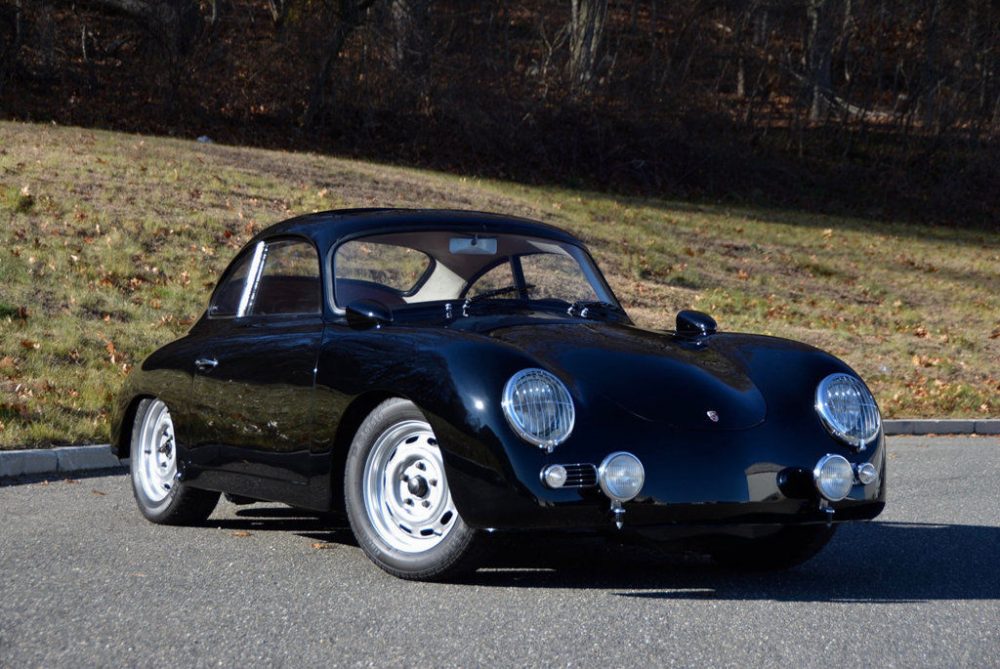 The 356 Outlaw always has presented me with somewhat of a conundrum. I'm most attracted to the 356 for its elegance and beauty. It possesses a vintage style and charm that for me represent joyful, if not necessarily spirited, motoring. It's a backroad cruise in the sunshine with a loved one appreciating the beauty of the environment in a beautiful car.
The Outlaw attempts to shift that and I must admit they do a very good job! With its meaner appearance and more aggressive demeanor these builds utilize the sporting side of the Porsche pedigree to produce something that no longer strives for elegance. The curvy, almost bulbous, nature of the 356 Coupe's body fits these models incredibly well and their already spartan interior makes for an easy canvas with which to create something unique and fitting of the Outlaw's new attitude.
Like with backdated 911 builds, 356 Outlaw builds come in a wide array of attention to detail and general appearance. Some pay more attention to the interior with only minor exterior updates, while others do the opposite with perhaps the only interior modifications being a new pair of bucket seats. The one we see here, based upon a 1958 Porsche 356A Sunroof Coupe, has gone the full way with quite a few alterations to both the exterior and interior and I must say it really looks quite good.
Comments closed