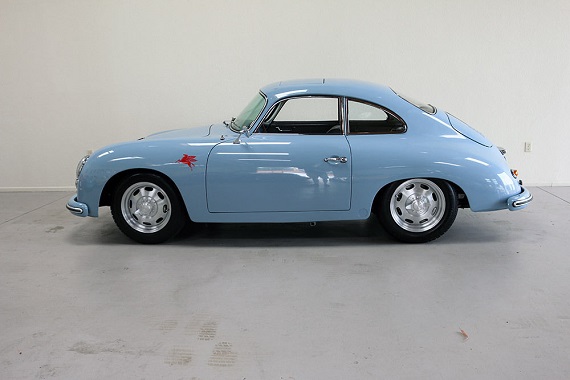 A little while back I featured a 2012 Porsche 911 Turbo with a paint-to-sample exterior in Meissen Blue. It's a color I was unfamiliar with and had never seen but which has early roots in Porsche's history with the 356. It's a color that really grows on you, and which we might think as beginning a line that would run through Gulf Blue and Glacier Blue as some of the lighter blues in the Porsche catalog. They're really great colors and I think they work especially well on vintage Porsches. The car we see here takes us back to that original use of the color: a Meissen Blue 1957 Porsche 356A Coupe, located California, with a few modifications that have garnered it the 'outlaw' moniker. As outlaws go it's a more subdued version of the species and retains much of the vintage charm of the 356 itself.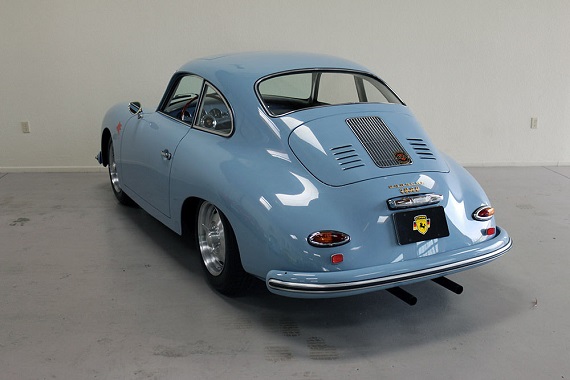 Year: 1957
Model: 356A
Engine: 1.6 liter flat-4
Transmission: 4-speed manual
Mileage: not listed
Price: Reserve Auction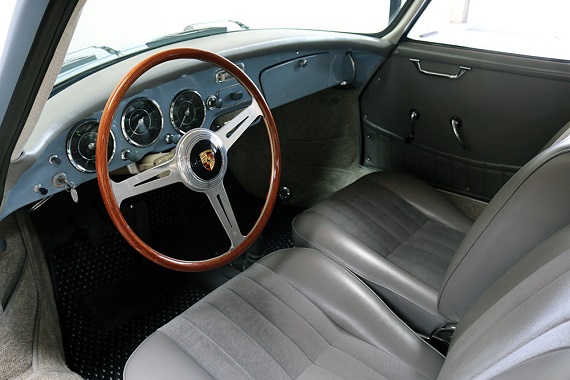 Now available from CPR Classic Sales is this stunning 1957 356A coupe that has been built into a mild outlaw. The car recently received a complete restoration which included proper body work, glasurit paint, interior and a built 1960 356B engine that has been big-bored and produces about 115hp. The suspension has been upgraded with stiffer torsion bars, front drop spindle, new Koni shocks and forged aluminum Rudge wheels. The car also has been upgraded to an SC disc brake system which makes the car stop effortlessly, far superior to its original drum brakes. The car has absolutely zero rust anywhere and is ready to drive, enjoy and show for years and years to come. Don't miss this gorgeous 356 Outlaw.

If you have any questions please feel free to call Dylan at 760-477-3614

There are more photos available on our website cprclassic.com if you visit the "356 For Sale" section.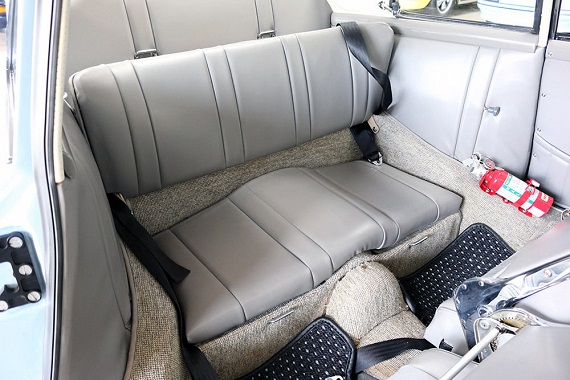 The shade of Meissen Blue on this 356 looks a little bit darker than what we saw on the 2012 Turbo. I'm not sure if that's down to lighting – this one is photographed under a good deal of shadow – or if there were different paint codes Porsche used over time. If they are indeed different, then for my money the Turbo wears the better looking of the two shades, though neither is bad in any way. But that Turbo isn't our focus here. As stated above this 356 has a few modification, most notably a built engine from the 356B providing a few extra horses to propel everything along. We see similar upgrades to the suspension and braking such that the performance of this 356 should be raised a good deal, but without changing the appearance much. I'm not sure we'd call it a sleeper given that it's still only bringing 115 hp to the table, rather it's been nudged gently forward as a vintage performance coupe. Bidding right now sits at $55,100 with reserve unmet. In many cases I find these outlaws to be a tough sell because the work to restore and modify them typically is extensive, but as non-original entities they aren't going to command top dollar. So we'll have to see how high bidding might go and whether it will be enough to meet the seller's reserve.
-Rob