Richard left a message that he was looking for a pristine 944 Turbo S for sale, and I've found a couple that might be worth taking a look at that are available right now!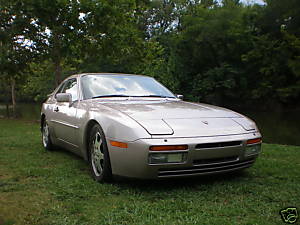 Limited Edition – Silver Rose
Low Production Count ( 500 Silver Rose )
Fastest – This was produced with the Turbo CUP Specification
Low Miliage – 51076
Garage kept (with cover)
Unique Interior – most are leather – this is Plaid Cloth.
Only mod I know about is the race suspension which makes it a little lower and tighter than stock.
Fire Extinguisher – added
Very thick custom car cover included.
Tires – like new. About 2k miles on it.
Engine – Strong and fast. Runs Perfect.
Drives solid. No rattles
---
A rare 1988 Porsche 944 (951S) Turbo S on Craigslist South Florida for $16500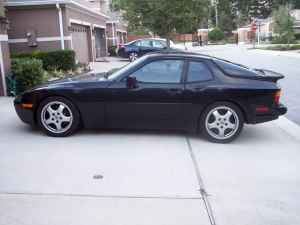 The mileage is 86,600 original miles, exterior is black and interior is beige. I have all the original maintenance receipts from certified Porsche shops. The car has been garaged all of its life so the original paint is immaculate. I purchased the car from the original owner and have all of the books, records and the original window sticker.
---
Hope that helps Richard. Take care,
dc