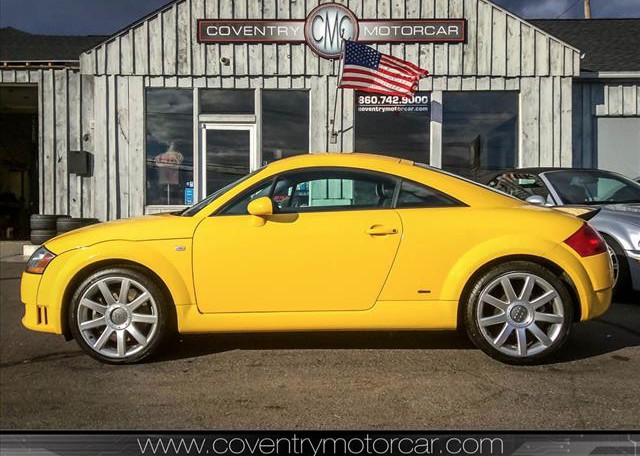 Time for another Honorable Mention Roundup of the cars we just didn't have a chance to get to this week. In addition to a few reader submissions in this edition, I found a few affordable performance options that caught my eye. Which is the one we should have spent more time on?
Year: 2004
Model: TT 3.2 quattro
Engine: 3.2 liter narrow angle VR6
Transmission: 6-speed DSG automatic
Mileage: 63,811 mi
Price: $13,995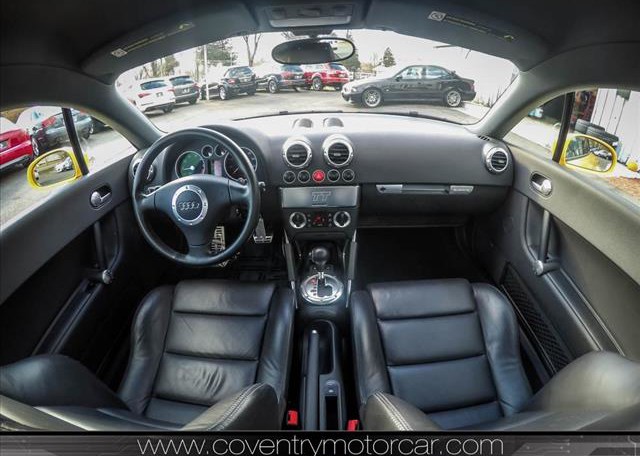 Following up on my Neiman Marcus TT and Nate's string of R32s, the TT's top dog was the 250 horsepower 3.2 equipped model. In the first generation TT, that meant you had to get the DSG gearbox, but I still think these offer a lot of performance per dollar and despite better fit and finish than the GTis (as well as arguably better looks), they're generally cheaper. With low miles and in the awesome color of Imola Yellow, this TT looks like a lot of car for under $15,000.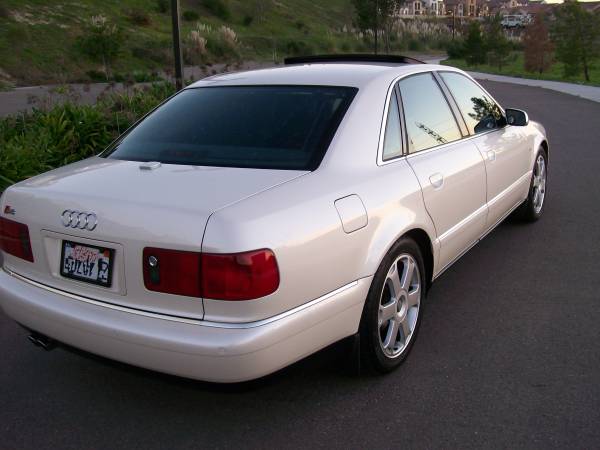 Year: 2001
Model: S8
Engine: 4.2 liter V8
Transmission: 5-speed automatic
Mileage: 184,000 mi
Price: $7,000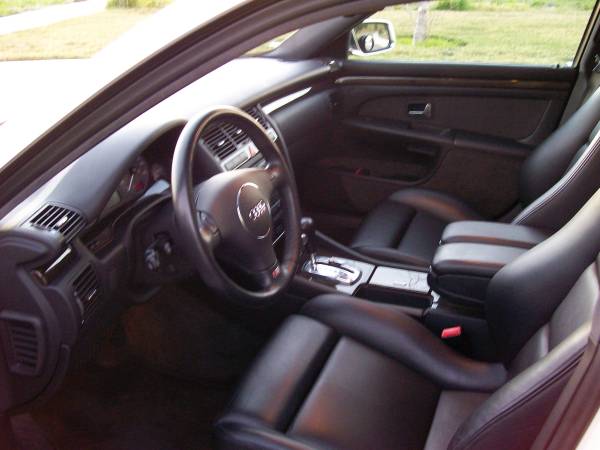 Long the signature of the top-tier Audis, Pearlescent White Metallic certainly makes the S8 stand out quite a bit. Condition on this high mile S8 is certainly impressive from the photos provided, but pricing is a little above what most S8s have been trading for. If the car has been properly maintained, it may be worth it with the extra wheels and tires.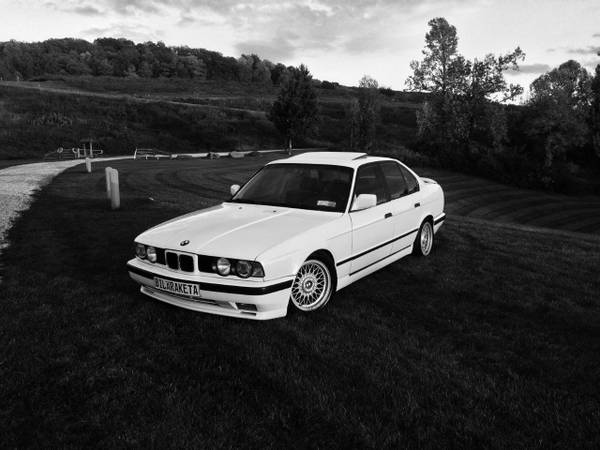 Year: 1992
Model: 525i
Engine: 3.2 liter inline-6
Transmission: 5-speed manual
Mileage: 90,000 mi
Price: $6,900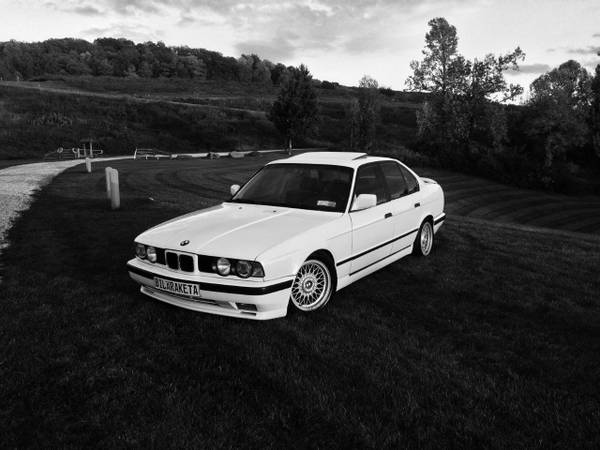 Our reader John spotted this interesting E34. Most don't love the 525i, though the later cars are real screamers with the 24V inline-6. But under the hood of this particular example lies M3 motivation, with a late S52 motor swapped in. With a 5-speed manual and a clean white exterior, it's a bit of a sleeper though the it does suffer from being a bit too low in my opinion. At just below $7,000, it offers a fair chuck of M5 performance on a real budget.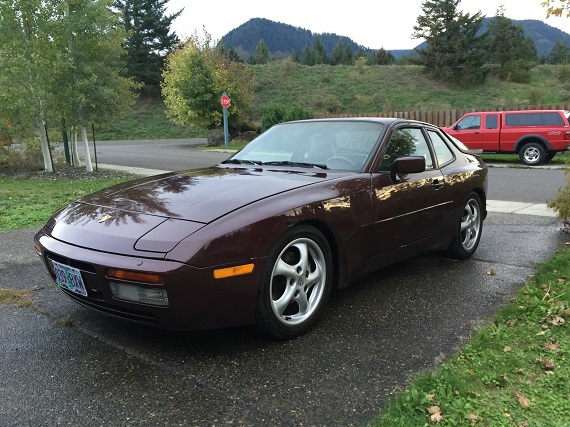 Year: 1987
Model: 944 Turbo
Engine: 2.5 liter turbocharged inline-4
Transmission: 5-speed manual
Mileage: 156,000 mi
Price: $5,900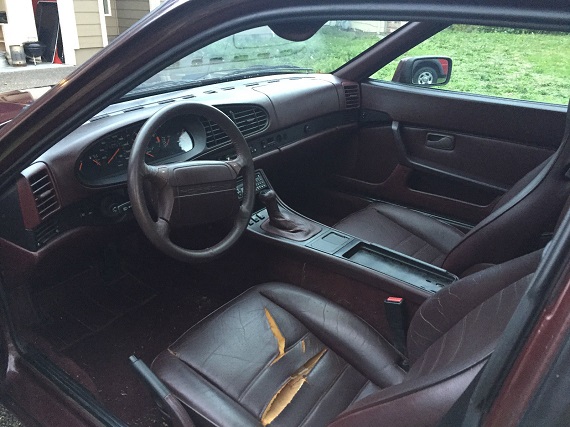 If you don't mind some wear and tear and a bit of a project, neat 944 Turbos can still be had for very short money. This one needs some seats and mechanical work, but generally is pretty clean and certainly is quite cheap. You'll have to accept that it's at best going to be a driver rather than a collector, but driving is what these 944 Turbos do best.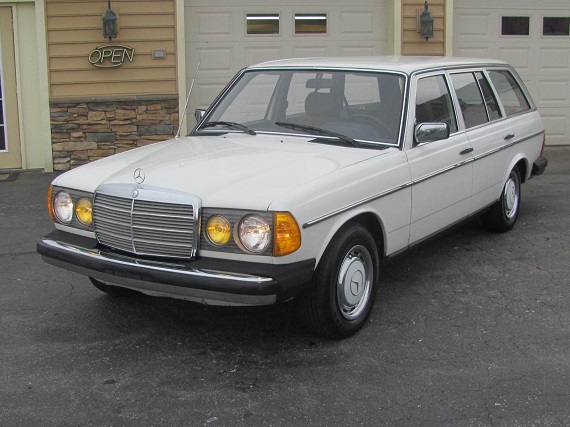 Year: 1980
Model: 300TD
Engine: 3.0 liter inline-6
Transmission: 3-speed automatic
Mileage: 203,333 mi
Price: No Reserve Auction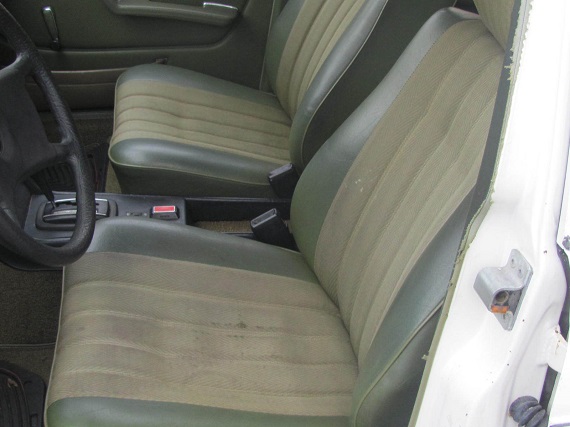 Speaking of drivers, the evergreen W123 is a perfect example of the never-die attitude Mercedes-Benz has lost. And speaking of green, check out the interior of this 300TD. While far from perfect and pristine, this appears to be an overall pretty clean example which is no reserve. At currently under $2,000 bidding, there's no possibility of getting more car and style for your money.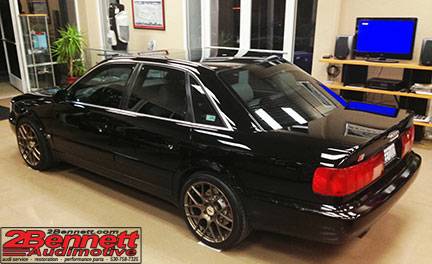 Year: 1995
Model: S6
Engine: 2.2 liter turbocharged inline-5
Transmission: 5-speed manual
Mileage: 180,000 mi
Price: $11,500
By C4 standards, this S6 that our reader Jason spotted is anything but cheap. But by high performance sedan standards, even a very well presented and modified S6 like this one is downright affordable both to buy and to run. This example focused on looks, turning and stopping rather than a massively modded motor, leaving a great starting point to take it to the next level or simply enjoy the already potent inline-5. As with all things 2Bennett, the price is ambitious but the level of the car is fairly high.
Year: 1993
Model: Corrado SLC
Engine: 2.8 liter narrow angle VR6
Transmission: 5-speed manual
Mileage: 183,000 mi
Price: Reserve Auction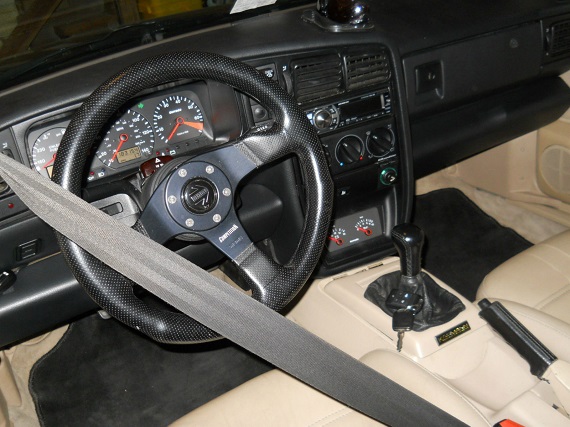 Long the darling of the Volkswagen performance market, the rapidly dropping prices of Mk.5 GTis along with the general age of the Corrados seems to have cooled the market slightly. They're still great driving and looking coupes – arguably, the best of the bunch of 1990s small front-drive GT cars, and some contest that they're the best ever. I won't go that far, but there is an inherent appeal to these later SLC cars equipped with the Speedline wheels. This example has some modifications but they fall into the generally subtle range and the car looks quite nice overall, along with a pretty careful detailing of the condition. The reserve is still on; in my opinion, Corrado sellers often seem to overestimate the market value of their car, so I'd guess that the seller is probably looking for more than the roughly $5,000 this one should be worth.
Which one did we totally miss out on?
-Carter