The Porsche 968 we featured yesterday was arguably a nice piece let down by an oddball color combination and a price that was in the stratosphere. While the 944 and 968 models are coming into their own, the market for an almost $40,000 968 just isn't there. This 944 for sale in Pennsylvania, though, is provided a thoughtful description by its owner and is priced realistically. While it is the base model, it looks great in classic Guards Red with the phone dial wheels.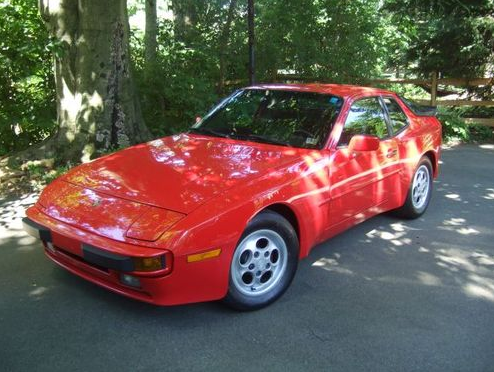 1989 Porsche 944 with 71,400 miles, Guards Red with black leather. I purchased this car from YBH Porsche in Edgemont, PA with 1,200 miles on it. The original MSRP was over $36,000 and the original window sticker is included.

It has manual transmission, sunroof and Blaupunkt Reno radio. It has no accidents and is a very clean original example. The car has been garaged, it is collector owned and not driven in the winter. I have all service records that will be included with the car as well as original keys and owners manuals as supplied when new. Dash has minor cracks that are typical of 944s. It includes a brand new "California Car Cover" Noah custom fitted car cover in grey. Car was recently professionally detailed. Being sold by private owner, as-is, with no warranty.
Typically, a Porsche for under $10,000 would scare away potential buyers with maintenance concerns, but not this 944. While they aren't the cheapest cars when it comes to repairs, they are fairly robust and fantastic to drive with their well balanced chassis. For less than $10,000, there's fewer cars out there that can deliver that wow factor as much as these Porsches do.
-Paul