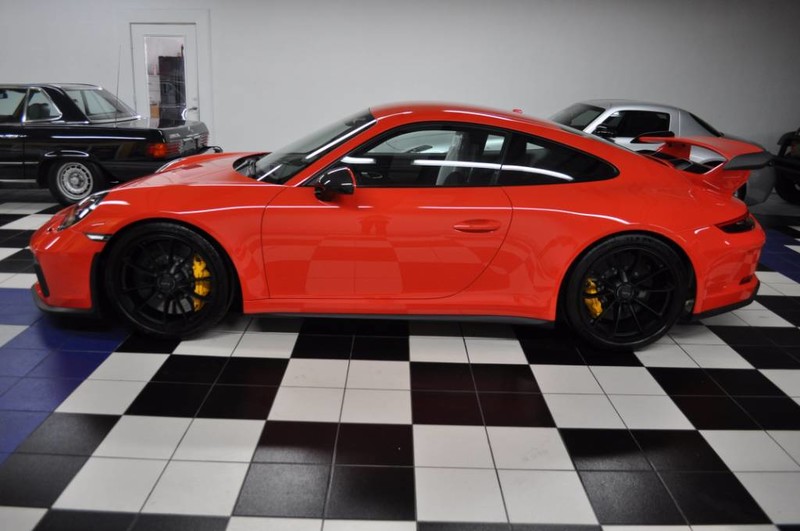 The manual transmission is back!
Well, at least for the GT3. After a few years of criticism over its decision to make the GT3 and GT3 RS only available with PDK, Porsche has now had a rethink and decided letting buyers choose is a worthwhile endeavor. I'm not sure if the GT3 RS will follow suit. As the GT3's even more track-focused sibling the GT3 RS may remain PDK only, but we shall see (the recently released GT2 RS only offers PDK). Still, having the manual back as an option on the GT3 certainly is nice to see.
Here we have one of the few currently on offer. I've only seen two others so for now choices are limited and both have sold pretty quickly. I don't expect that to remain the case, but if you must have one now, then here you go: a Lava Orange 2018 Porsche 911 GT3, located in Florida, with 105 miles on it. Of course, there is a premium attached to getting a car like this immediately.