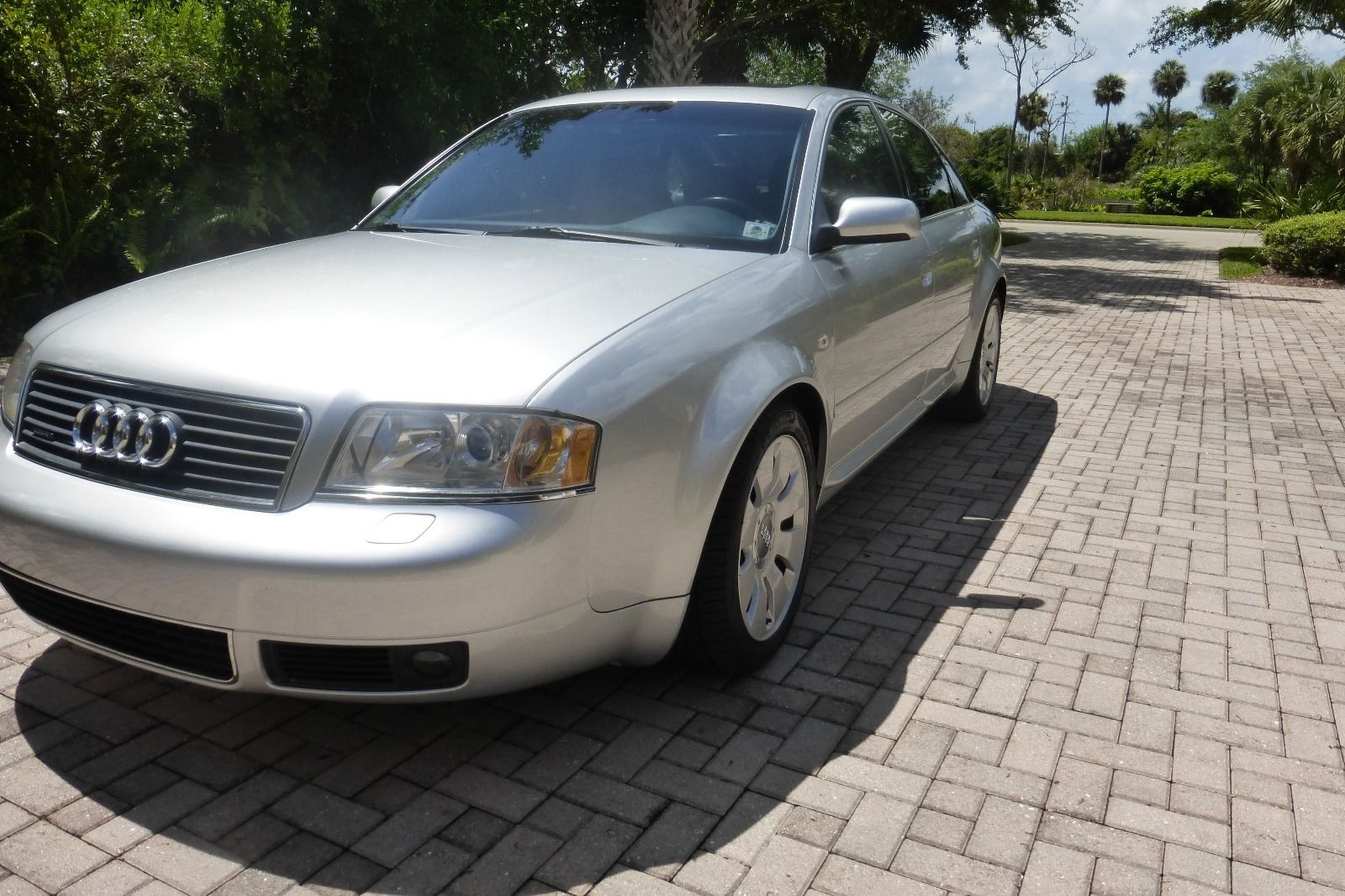 The A6 4.2 quattro falls into an unappreciated middle ground of typically unappreciated Audis. Unappreciated, that is, for everyone outside of the Vier Ringe, because the C5 has gone down as one of the most devoted fanbase Audi models I can remember, perhaps rivaled only by the B5. But while the cheap speed of the B5 attracted the Volkswagen and BMW crowd, the C5 fans seem to be more traditional Audi folk; offbeat, eclectic and fiercely loyal to their particular model.
Perhaps one of the reasons that the 4.2 gets so thoroughly overlooked by the market in general is due to the depth of the C5 lineup. On the performance end, you had the cool S6 Avant and the outrageous twin-turbocharged RS6. On the practicality end, the standard A6 2.8 and 3.0 models provided Mercedes-Benz like quality and adequate stateliness in both sedan and Avant bodylines. Outdoor adventures and tech-geeks loved the Allroad, which could be had with either a twin-turbocharged 6-speed or the subdued and upscale silky smooth 4.2 V8. And finally, for secret performance lovers, the twin-turbo'd V6 could be mated in narrow-body sedan with a 6-speed manual in the A6 2.7T quattro.
Frankly, it was hard for the 4.2 sedan to stand out in this crowd, yet it managed to appear quite special at the same time. This was the defacto S6 sedan, with aluminum front end and engine, along with wide flares and shark-fin door blades. It was longer, too, to accommodate the V8 tucked in the nose, giving a more menacing appearance overall. Special wider track was met with unique Speedline wheels (later replaced by the forged "Fat Fives") and meaty 255-40 section tires as an option. And with 300 horsepower, out of the box the 4.2 was the top trump for the 2000 model year in the C5 lineup and would remain so until the 2002 introduction of the S6.
12 Comments