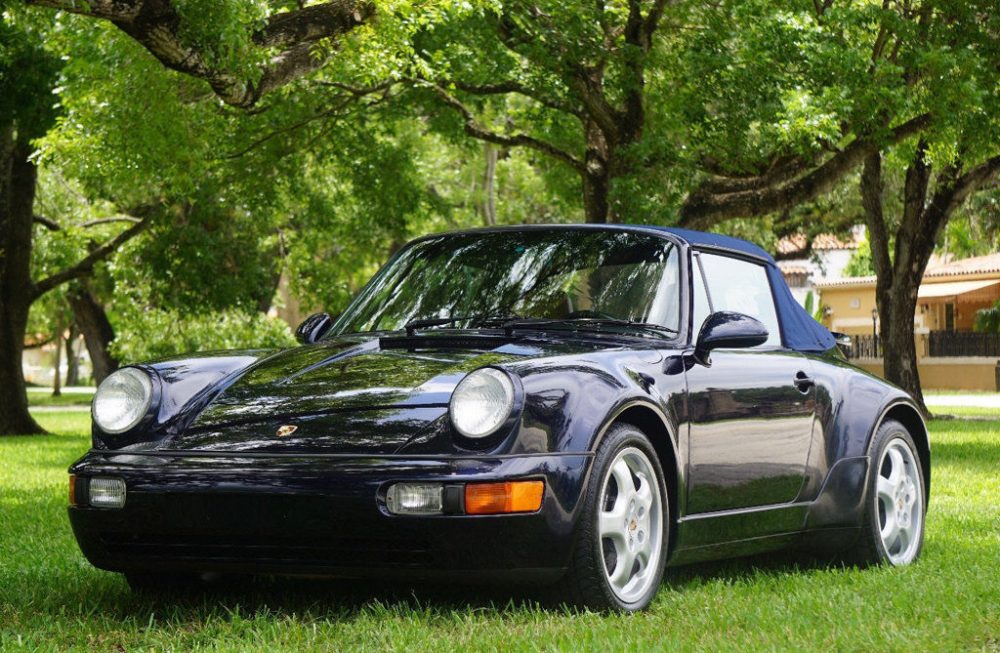 I have always found this to be one of the more peculiar 911 models. This is a Midnight Blue Metallic 1992 Porsche 911 America Roadster, located in Miami, with a Tan/Black leather interior and 73,368 miles on it. These are pretty rare – only 250 were produced – and this one looks in very nice shape. The price is pretty high, but given their rarity these do tend to have a high price attached.
So why do I find them peculiar? Well, maybe because I don't really know why the model exists. Were buyers clamoring for a wide body Cabriolet? Was the 911 Speedster based off the 3.2 Carrera so successful that Porsche felt they needed to produce something similar for the 964 as well? I don't know, though the Speedster would return in 1994 after America Roadster production ceased so perhaps there was some desire for one.
Regardless, these are pretty neat even if I'm not quite sure about their appeal. The idea was to build a more driver-focused Cabriolet in the spirit of the 356 Roadster, which had replaced the 356 Speedster. As the Roadster moniker suggests, the rear seats have been removed. The rear is wider and the America Roadster received the brakes and suspension from the Turbo. It's basically a Turbo-look Cabriolet and given that the 964 Turbo only came in Coupe form the America Roadster was your only shot at getting a Cabriolet with the wider rear.
2 Comments